The only paper guide you'll ever need
Get up close and personal with all our finest, premium papers in our ultimate guide.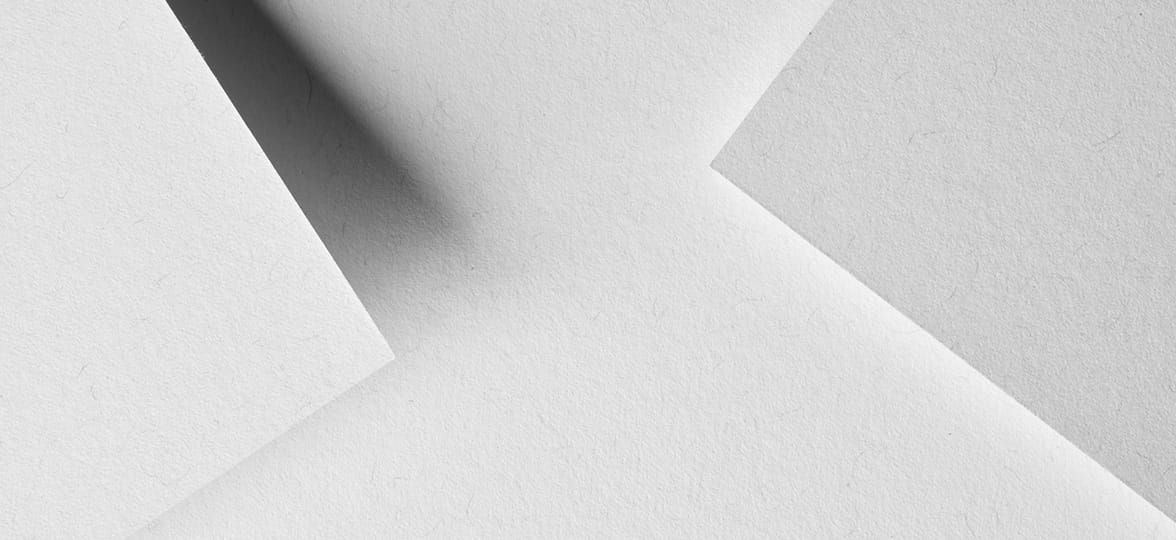 If you're anything like us, you're probably a bit of a papyrophiliac. That's the name for someone who loves paper and has more Notebooks or Journals on the go than they can count.
Even in our digital-first world, nothing beats the joy of paper. The weight of it in your hands, its texture, the way your pen glides over it. And now more than ever, paper has the power to make a real impact for your brand.
Whether you're ordering Business Cards or Flyers online, it can be difficult to know what to choose, what size to go for, or what paper or thickness would work best for your project.
That's why we've created this ultimate paper guide. If you're into good old-fashioned print geekery, you're looking to bring your next papery product to life (or you're just crazy about paper) this one's for you!
Here's 5 types of paper you'll find here at MOO.
MOO Original – the perfect everyday one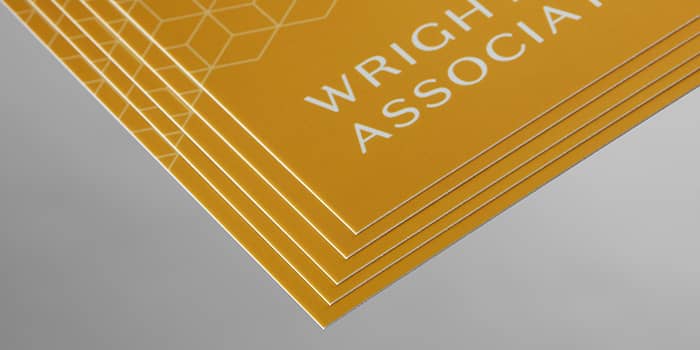 Want to make an impact from the get-go? Then MOO Original is the one for you. It's a thick, silky paper that looks just as good as it feels. Choose between a smooth matte or a shiny gloss finish. It's Elemental Chlorine Free, meaning it doesn't contain nasty, harsh chemicals. Designed with printing in mind, it holds color well, making it a versatile, go-to paper.
MOO Original is perfect for spreading some love for your brand with Postcard inserts. It also works really well as a Greeting Card – a lovely little thing to include with your corporate gifts.
MOO Super – the ultra-durable one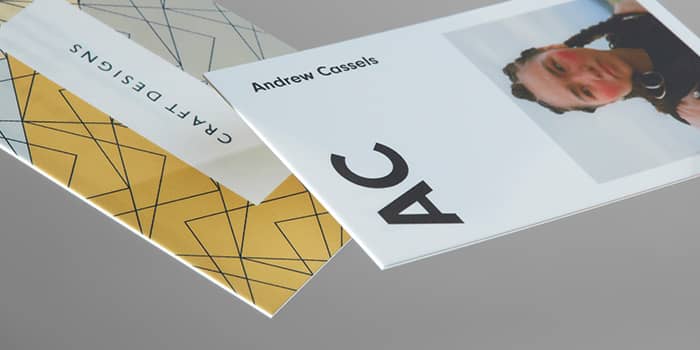 The name of this one is a giveaway – it's designed to supercharge your print comms. MOO Super is a fab versatile paper. It's non-bendy and ultra-durable making it an excellent choice for Business Cards. We know how much battering Business Cards take so it's important they're made of sturdy stuff.
Choose between a soft touch or a high gloss finish. Or, if you want to push your designs even further, opt for a range of opulent finishes like Gold, Silver or Copper foil and Spot Gloss.
MOO Luxe – the bougie one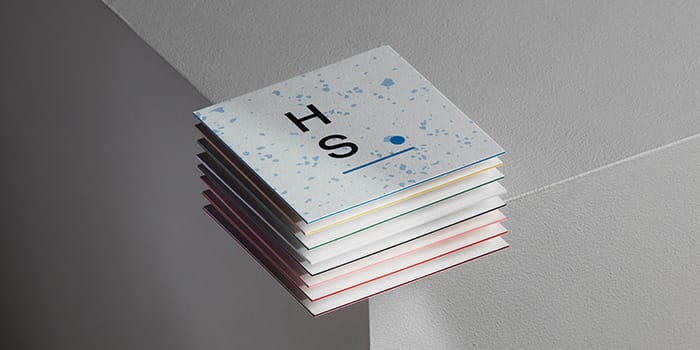 One of the plushest, fanciest papers in our paper guide. MOO Luxe brings the oh-la-la to your prints. It's beautifully textured and extra-thick, giving it that sumptuous in-the-hand feeling. Plus, it's one of the best papers to print on.
Luxe is carefully crafted from four layers of archival quality Mohawk Superfine paper. It makes luxury accessible for everyone. There are eight color seams to choose from, which shows your customers that you're serious about quality and big on the details.
You can even get it letterpressed to give it a handcrafted, artisanal feel. Pick from 12 debossed designs to make your business cards stand out. Or, let Luxe level up your postcard marketing in style.
MOO Cotton – the tree-free one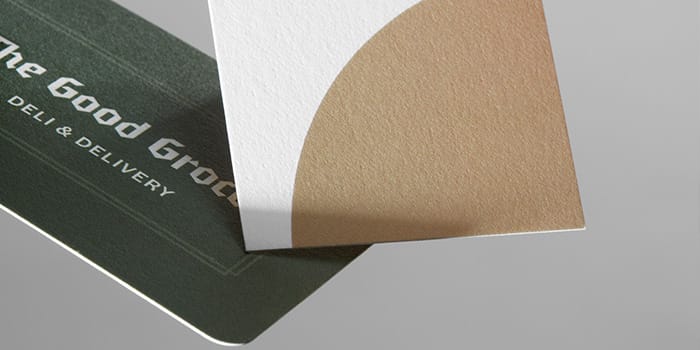 If you're looking for something a little bit out there, then you need to meet our MOO Cotton paper. It's a tactile Business Card option, guaranteed to make an impression and get your customers talking. As soon as your customers touch it, they'll know there's a story behind it.
Cotton is a completely tree-free option made from 100% t-shirt offcuts, salvaged from the fashion industry. And it's fully recyclable too. It's clean, fresh, and crisp (just like your favorite cotton bed sheets). It's naturally bright, making it a great choice for color printing. Paper has been made from cotton for over 200 years so it's got a timeless appeal that can help build your brand.
MOO Eco – the sustainable one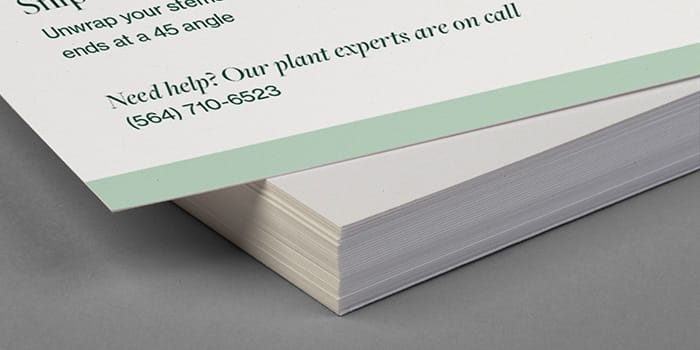 Last but not least in our paper guide is MOO Eco (the new kid on the block). Made from 100% post-consumer waste, it helps you minimize your environmental impact for all your big projects. Not many sustainable papers out there offer both high quality and affordability. But Eco is the perfect intersection of premium quality and value for money.
Available in two different weights, it's got a gorgeous tactile feel. And if you look closely, you may notice some subtle flecks of recycled content that give Eco serious character.
Eco is available as a Flyer or Postcard, so it's the supreme choice for promotional materials. Hand it out at trade shows, print coupons or event information on it. With bulk printing (1500 minimum), you can make a big impact with a smaller footprint. Eco is exclusively available in the US from our catalog with a MOO business plan.
Want to get your hands on all our paper?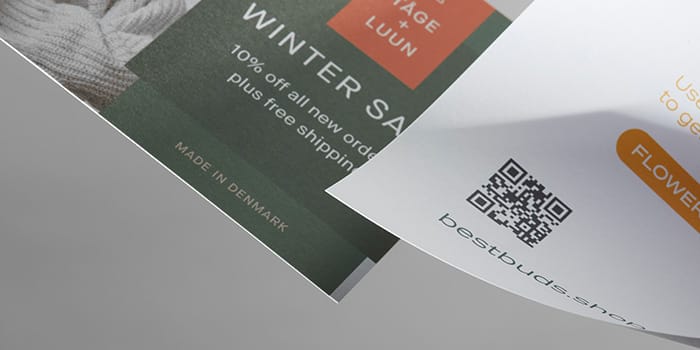 Aside from our core paper range, we also offer two additional stocks for our Flyers – MOO Premium and MOO Pearlescent. With our premium papers, you can choose between a vibrant gloss or an artisanal matte finish, while Pearlescent offers a dramatic metallic finish.
But if you really want to get a feel for the papers in this paper guide, then be sure to order your MOO Sample Pack today.
Keep in touch
Get design inspiration, business tips and special offers straight to your inbox with our MOOsletter, out every two weeks.
Sign me up!