Discover new dimensions with 3D Print Business Cards
Unleash the potential of your business with 3D Print Business Cards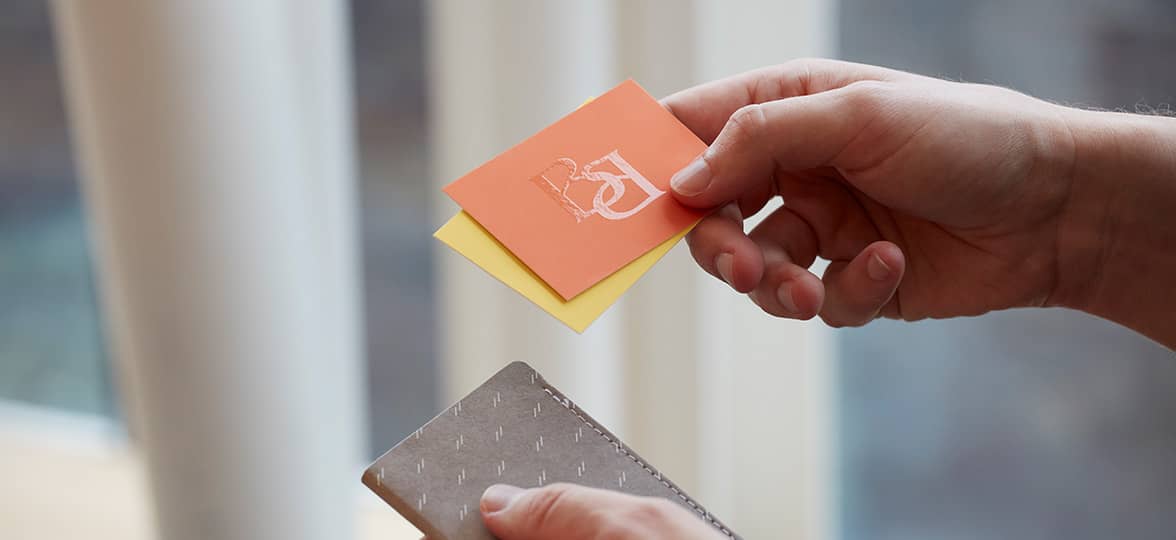 Creating a strong brand identity is important in today's fast-paced world. And with our working lives getting busier and busier, businesses of all sizes want to become (and remain) iconic.
When it comes to effective branding, attention to detail is everything. At MOO, we firmly believe that simple, impactful print can leave a lasting impression. But it's not just about simplicity. Giving clients high-quality, tactile, and tangible experiences can often make the difference between a memorable interaction and one that is easily forgotten.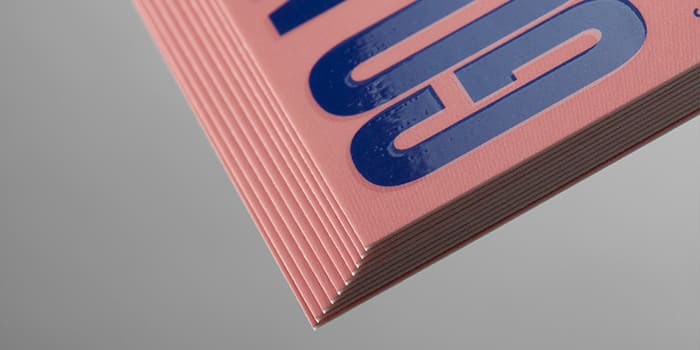 Introducing… 3D Print Business Cards, or as we like to call them at MOO, Raised Spot Gloss Business Cards. They're ultra shiny, and irresistibly touchy feely. Want to know why they're so awesome? Well, since you asked so nicely.
A innovative way to make your mark
Your Business Card is a reflection of your brand's quality. And 3D Print Business Cards can visually grab the attention of potential clients or investors. With their tactile spot gloss finish, they create the illusion of embossing, with a visually captivating 3D effect. Plus, there is no limit to where you can apply it on your design. (Front AND back? Why not).
Showing off your brand in 3D style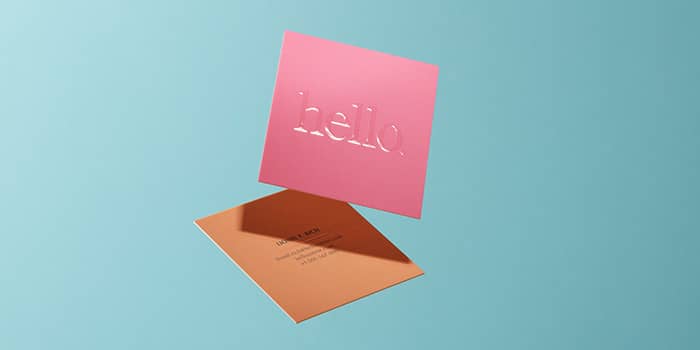 Your Business Card is more than just a marketing tool—it's a representation of your brand (even when you're not around). And with a Spot Gloss finish, you can add a unique aesthetic that standard printing techniques just can't achieve. What's more, by opting for something a little more 'showy' you create a premium experience from that very first interaction.
A networking must-have
Business Cards are a great networking tool that show you're serious about representing your brand. And exchanging personalized, high-quality Business Cards makes you more memorable than becoming just another 'connection'. Get the conversation flowing by handing out a card finished with stunning Spot Gloss. With shininess so thick, you can (literally) feel it.
Giving you a competitive edge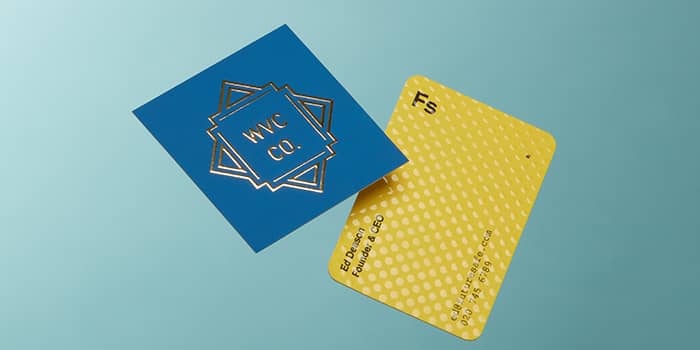 Don't get drowned out by the competition, shine-shame them! Choosing a special finish such as Raised Spot Gloss or Gold Foiling can create another dimension to your brand or logo. The raised spot UV finish brings even the unprinted parts of your design to life. And when printed on our 18pt Super paper stock with a soft touch finish, your branding will look better than ever.
Unleash the potential of your business, because at MOO, we're not just printing 3D Print Business Cards – we're crafting meaningful, lasting connections. Get in touch with us below!
Keep in touch
Get design inspiration, business tips and special offers straight to your inbox with our MOOsletter, out every two weeks.
Sign me up!