Five ways to change the way you network
Here's how to step out of your comfort zone and change the way you network.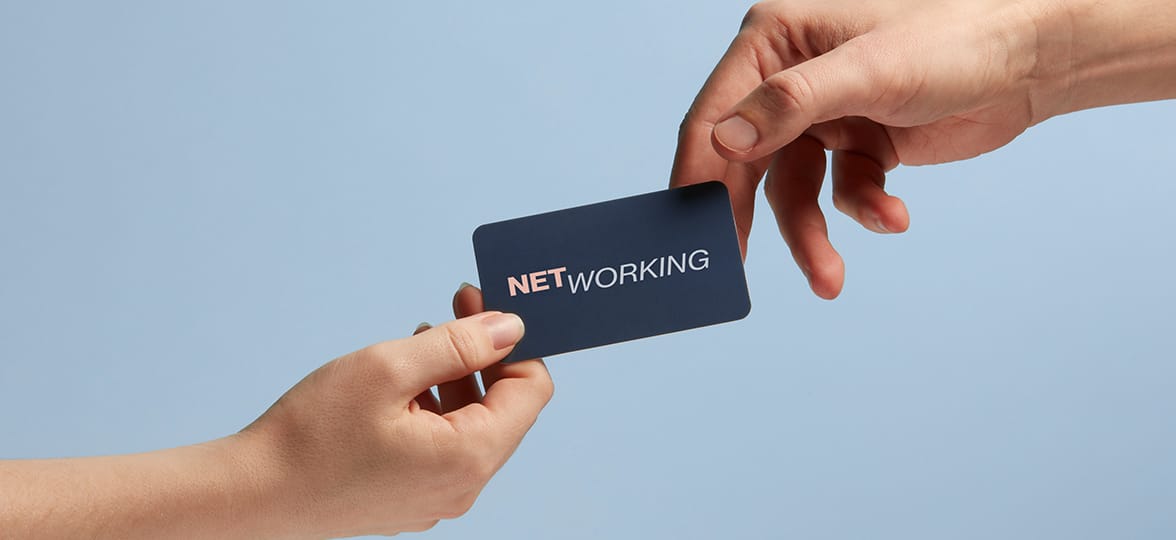 Networking is a great way to grow your business organically and create those vital connections that can influence your career. But it can also take you outside of your comfort zone, which is why it's easy to overlook some simple mistakes. So we're taking a look at five ways to change the way you network and make yourself more memorable.
Business Cards in a digital age
There's no denying that digital tools like Instagram and LinkedIn can help you to network on a much larger scale. But we'd like to think that meeting in person can help you to build deeper connections. And exchanging personalized, high-quality Business Cards makes you more memorable than becoming just another 'connection' online.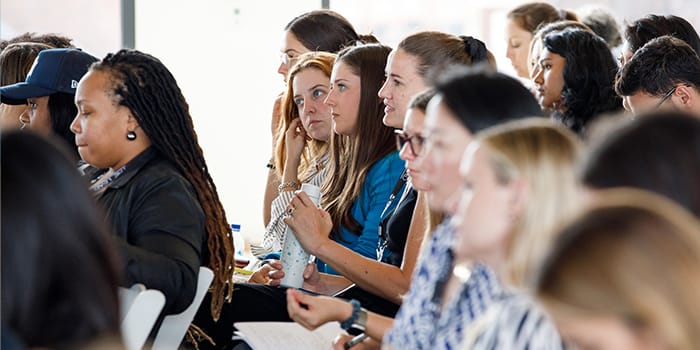 At any event, you want to stand out from the crowd –and a great way to do this is by putting away your phone. In a sea full of faces blue-lit by screens, you can make an impression simply by giving your full attention to the room and to the people you meet.
If you're having trouble coming up with a conversation starter, ask someone for their Business Card and then offer yours. Plus, you can make them as personal as you like. Experiment with Gold Foil, Cotton, or make them Square-shaped. Or even try Printfinity and select up to 50 different images on every single card in your pack. Perhaps you could allow potential clients to choose which one they want. Take a look at The Drop on which paper to go for, the perfect fonts, special finishes and how to store them.
Sell yourself – but not too much
As much as you'd like to shamelessly self-promote – networking needs to be a place for you to forge connections with other professionals equally.
Really engage your contacts with a valuable conversation that you might not be able to have online. As much as networking is a chance to broadcast your own brand and accomplishments, you should ultimately be leading to a relationship that's beneficial to you both. Also, by listening, you'll make people feel valued and likely gain new insights.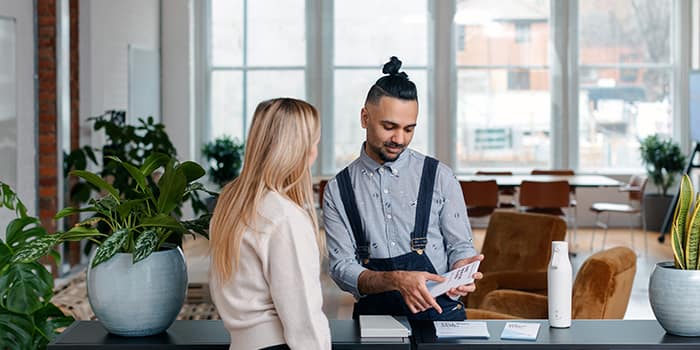 At tradeshows or showcase events, use our Postcards and Flyers to create price lists and advertise your product launches and services. Balance your sales pitch with memorable print products for potential customers to take home and consider. They can act as an extension of your conversations – the ones that didn't quite make it over to signing on the dotted line.
Check out the guest list
A great way to squeeze the most out of your networking events is to plan ahead. Reach out to the organizers about who's attending, and you could benefit from honing in on other specific brands or people.
But before attending, research the people and competitors you could potentially connect with. As well as doing away with the need for small talk, few people can resist the flattery of being approached by a new contact who already knows who they are.
This could also help you to balance how many marketing materials and freebies you need with you. Speak to our business services team about larger orders, perfect for a sales team or a company with multiple office locations. That way you can show up, stocked up and ready to impress. If it's the type of event that might have important partners or clients in attendance, talk to our team about custom Softcover Journals or branded Water Bottles to offer as giveaways for them to enjoy again and again. So you'll always be on their mind.
Talk to everyone – not just the CEO
Great contacts come in different forms – it doesn't only have to be the CEO of the company. Make friends at the bottom of the ladder, and they'll remember you on the way up. Even if you don't speak to the seniors of the brands you'll meet, there'll be plenty making it to that position. So make it your aim to talk with as many people as possible, you'll never know when you might need them. Make yourself even more memorable by using our Rectangular Stickers to create original name tags.
Follow up, every time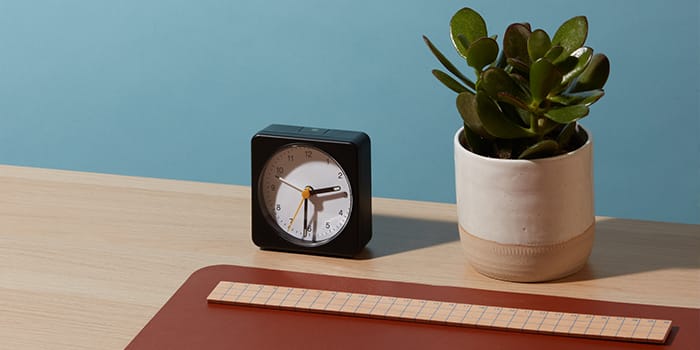 You may have had a great chat during the event. But to forge a lasting relationship, you need to follow up pretty soon after the event. Write them an email or contact them over LinkedIn. Better yet, send them a personalized Postcard or Notecard thanking them for their time or suggest meeting up again in the near future. By taking the time to message them, when you do eventually need them, it won't look like you're just using them to your advantage.
Ready for your next networking event? Get back in the game with a whole range of marketing materials. We'd love to help you design some too. Click here to learn more, or fill out the form below to get in touch with one of our Account Managers.
Keep in touch
Get design inspiration, business tips and special offers straight to your inbox with our MOOsletter, out every two weeks.
Sign me up!