MOO welcomes Dominique Ansel to London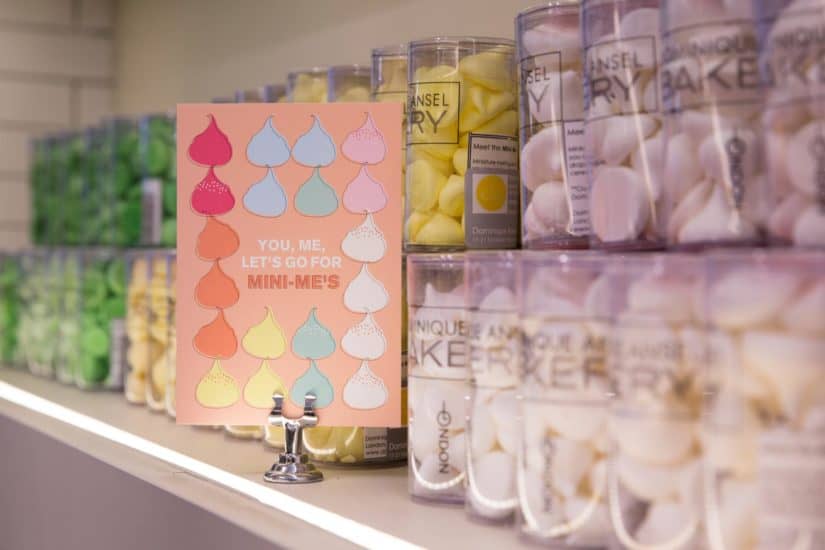 This autumn, London was gripped by sweet-treat fever as Dominique Ansel, creator of the Cronut®, opened his first bakery this side of the Atlantic. We were delighted to have the opportunity to support his launch with some very British, oh-so-MOO printed Postcards. Just the thing to set off a morning sugar rush. Here's a peek behind the scenes on launch day (for those who didn't join the queue).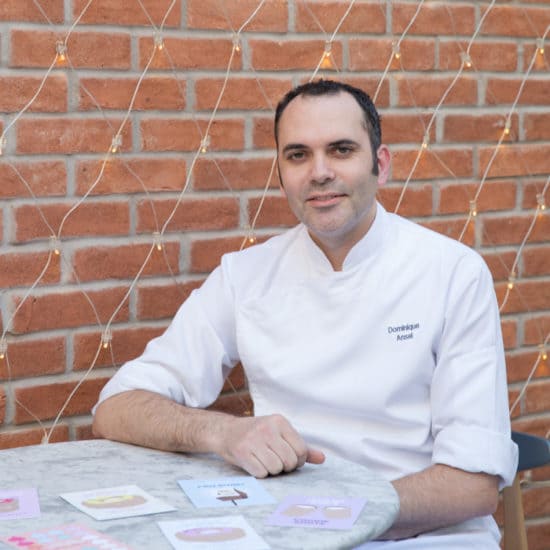 We created a set of Postcards (including a limited-edition letterpress set) and etiquette cards to mark the launch, featuring some of Dominique's most queued-for goods. And, of course, we might have tried a few of them ourselves too (never say no to another round of cookie shots).
Do you know how to dress for doughnuts? When it's tea time, make sure you're turned out well.
On moving to the UK, Dominique's encountered the fierce tea debate – when do you add the milk?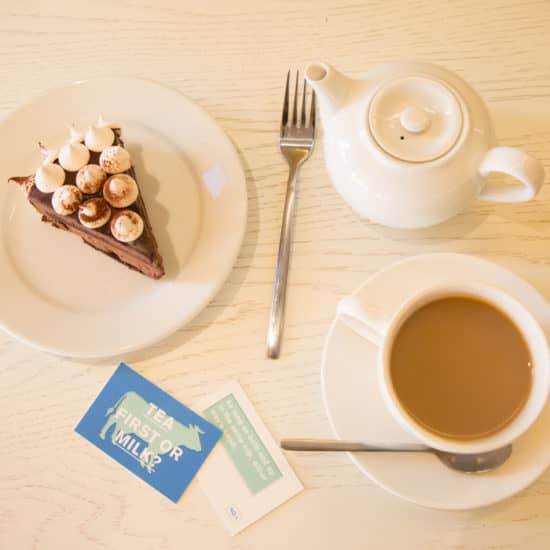 Cookie, chocolate and vanilla-infused milk? It's like all your bottom-of-the-ice-cream-cone dreams came true.
The full set of Postcards: a limited-edition letterpress versions was available to those who were quick off the mark – a reminder of the day that'll last you longer than that DKA.
When it comes to afternoon tea, we're here to make sure you're on top of the etiquette.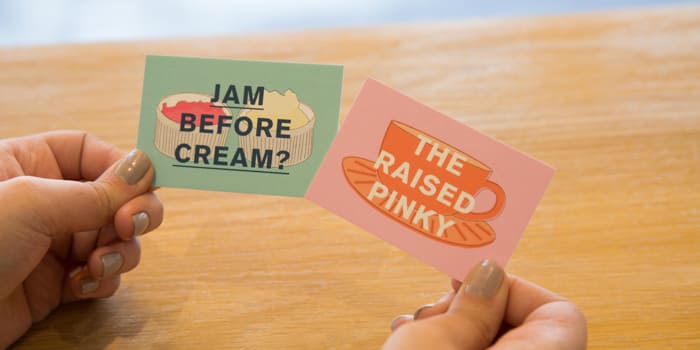 Fancy a mini-me? These little crunchy meringues have won over hearts, minds and mouths on two separate continents.
In town? Pop by Elizabeth Street, Belgravia (it's a short trot from Victoria station) and try Dominique's creations for yourself – and keep an eye out for our Postcards too.
Make your own personalized Postcards.
Photographs by Sam Mellish.
Keep in touch
Get design inspiration, business tips and special offers straight to your inbox with our MOOsletter, out every two weeks.
Sign me up!