Brook Gossen: forever playing with pattern design
We met Brook to talk about her journey as a surface designer and the birth of her new art challenge.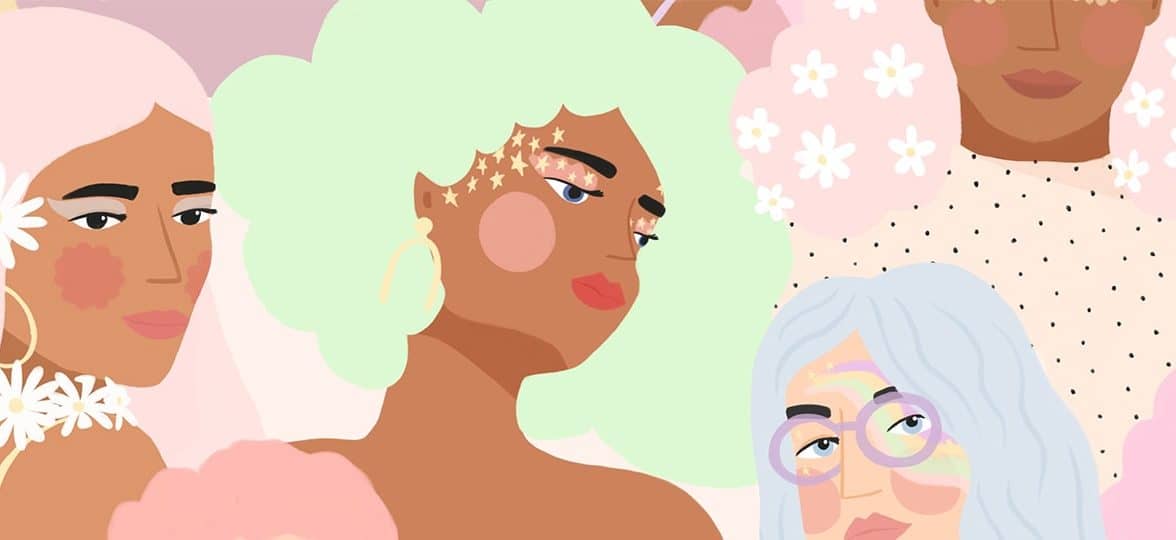 When Brook Gossen started creating again after a long hiatus, she didn't know she'd soon see her colorful pattern designs live on clothing, stationery, and packaging all over the world. Inspired by the little joys in life, her playful designs ooze happiness and positivity. And she's not afraid to share the love with a new art challenge.
We met Brook Gossen to talk about her journey as a surface designer and how she developed Let's Play with Patterns, an art challenge encouraging creators to experiment with pattern design.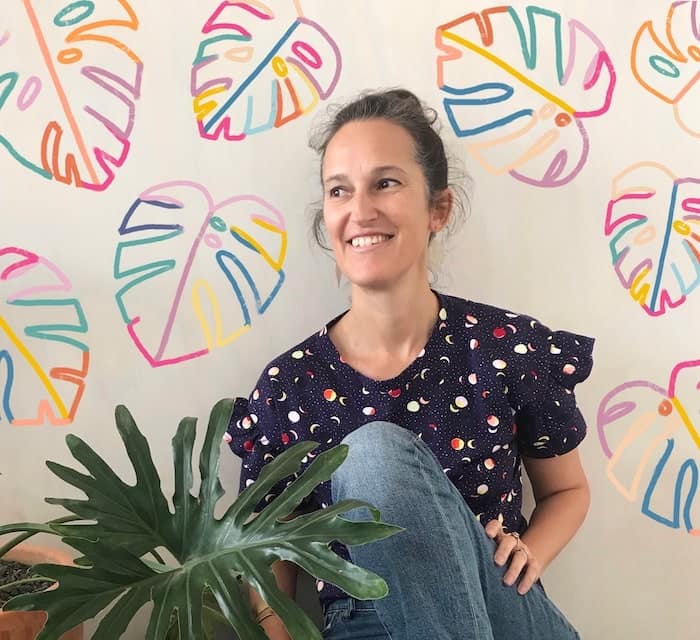 Tell us a bit more about yourself and your background. Where does your love for pattern design come from?
Hi! I'm Brook, an illustrator and surface designer based in Brisbane, Australia. I create colorful, feel-good designs, and pretty much just hope to brighten your day. Many of my artworks are made digitally, but I also love playing with paint and scissors and paper. My designs can be found on all sorts of products, like fabrics, clothing, greeting cards, chocolate packaging and album art to name a few!
I studied fine art at university in my early twenties but didn't complete it, as an opportunity arose to move to the Philippines for work. I'm so glad I took that opportunity because, although I didn't really enjoy the work, it's where I met my husband! We lived there for a number of years and then moved back to Australia to start a family. I wasn't creative at all during that time, and I missed it. 
I took lots of courses, made lots of crappy art, and just kept working on improving my skills
Once time allowed it I started creating again, however it felt like I needed to relearn everything, and I had lost all confidence in my work. So, I took lots of courses, made lots of crappy art, and just kept working on improving my skills. It was during this time that I discovered patterns, via a course I was taking – I was asked to complete a brief for a rug design. My head exploded – my art on products? It opened up a whole new world for me. My rug design won the brief, was manufactured and it still lives on my bedroom floor. It's a great reminder of where I came from and how I got started.
Fabric, stationery, packaging… Your work lives on a variety of surfaces. As a pattern designer, do you have a favorite "destination" for your art?
It never grows old seeing my designs on products, and I pinch myself every time! I would have to say my favorite destination for my art is clothing. It's amazing to me that people want to wear my art on their bodies as a form of self-expression. Wow!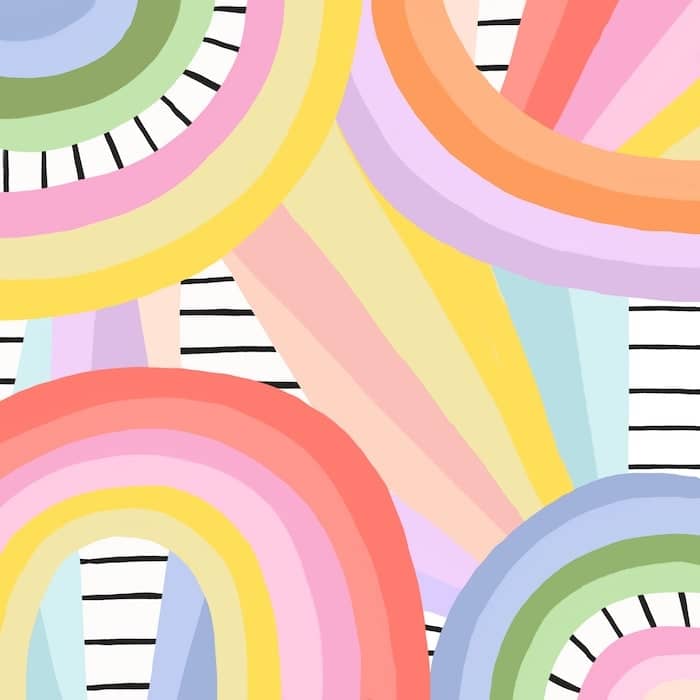 Your art has a joyful, fresh feel to it. How do you find the inspiration for pattern design?
I try to take the time to enjoy the little things in life as often as I can, and they inspire my practice. Since having three kids, time just seems to fly; and over time I have realized that what makes me truly happy is moments, and experiences rather than things. It can be as simple as just enjoying the clouds in the sky or picking a flower on my morning walk. I then take those moments and experiences and try my best to express them in my art. 
Your colorful work is followed by more than sixty thousand people on Instagram alone. How did you build such a vibrant community?
Well, it sure didn't come overnight! I've had my Instagram account since 2013, and have posted my art since 2016. It has taken time, persistence, consistency and some luck I guess. I try not to look at numbers, turn off like counts, and I don't look at the likes on other posts. This allows me to enjoy being on Instagram and create, share and not compare. I create because I need to, to feel happy and fulfilled, and hope that people who see my work in their feeds might just stop scrolling for a second and smile. Being able to purchase my designs on products has definitely helped build that community too, and I'm incredibly grateful as it has brought me some wonderful opportunities.
You did the 100 days project a few years back, and you've just launched the first edition of Let's Play with Patterns with other creatives. What do you like most about art challenges?
I love taking part in art challenges and have discovered lots of other incredible creatives that way. When I started my first 100-day project, it helped me make a commitment to share my work and hold myself accountable, even while still finding my voice. It made me show up, even when I was finding it challenging. Participating in challenges allows me to step outside of my comfort zone and try new things, experiment and play, all of which helps us grow as artists.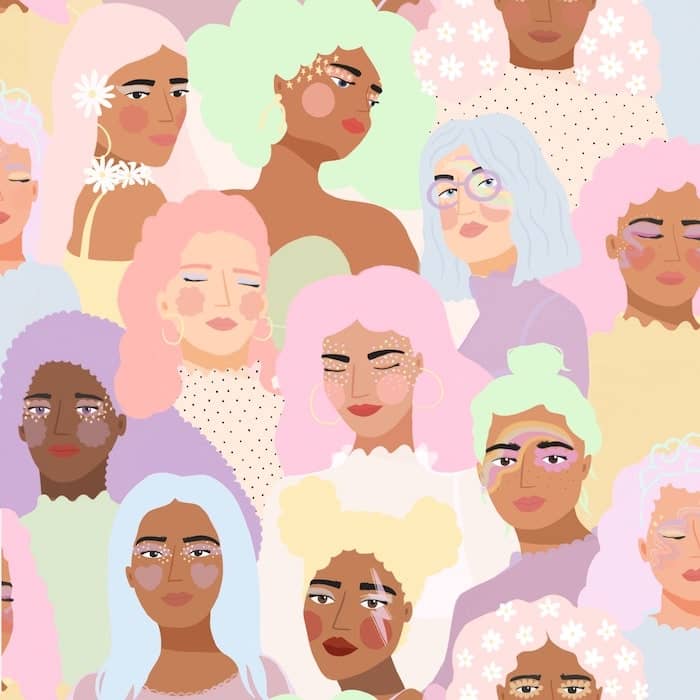 Can you tell us more about Let's Play with Patterns? How did you come up with the idea?
Let's Play with Patterns came about as a way to give back to the amazing community I am a part of. As I mentioned, I love participating in challenges, and love how the hosts share their favorites to their stories and foster a spirit of community, creativity and inclusivity. Anyone at any stage can participate and it doesn't matter how many followers you have or how much experience. It allows us to give something a go and connect with other like-minded creatives. 
I love participating in challenges, and love how the hosts […] foster a spirit of community, creativity and inclusivity.
I first had the idea last November to create a challenge for surface designers, and one that was a little different from the usual pattern design prompts, however, I was just too busy to make it happen at that time… A couple of months ago I decided to push through and do it no matter how busy I was, and I'm so glad I did! 
With four prompts in a week and no restrictions on style or mediums, Let's Play with Patterns gave more time and freedom to participants. Why was making this challenge inclusive important to you?
Making the challenge inclusive was incredibly important – I didn't want anyone to feel like they couldn't participate. We all start somewhere, and it's really fun to look beyond your art and see it on a surface, or a product. Surface design is not limited to one medium – it can be from your iPad, a collage, a painting, or even quilting and photography. It's great to help other creatives see the potential their art has!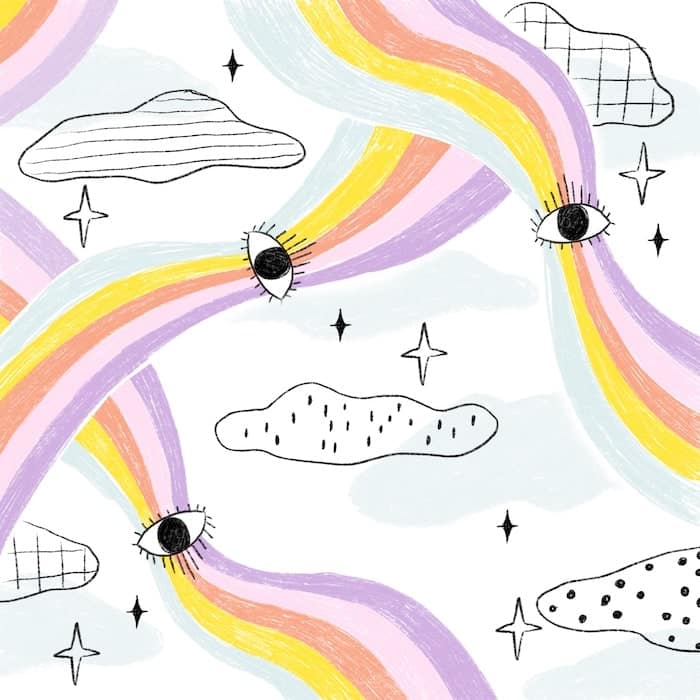 How did you select winners for this edition?
For the three prize winners, we wanted to choose artists who contributed strong designs for each of the prompts. We – the hosts – all selected our favorites and then voted. We narrowed it down to a final few then took a final vote. The winners for this edition were Gwendoline Lefeuvre, Miou Studio and Claire Iglesias.
For the remainder of the designs to be chosen for the Postcards, we selected our favorite designs from each prompt, checked if they'd submitted designs for all four prompts and then voted on those too. Phew! It was amazing to see the quality of work that came in – and for those that missed out, keep going! It was so incredibly difficult to choose. Please don't be discouraged, your work is amazing!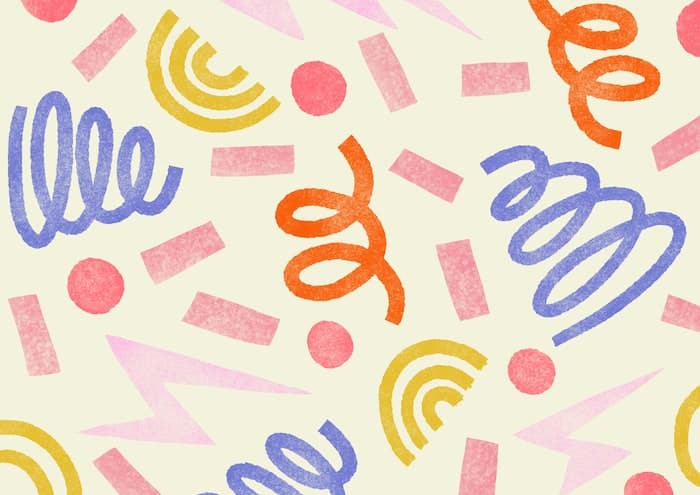 The winners are going to receive a set of MOO Postcards with their entry, the hosts' designs and other favorites from the challenge. What do you hope to convey by bringing an online competition into the physical space?
Seeing one of your own designs on a product is just the best thing ever, it never grows old. So it's exciting to be able to offer the chance for our participants to see their designs on a product! It can take a while to hone your style, build your portfolio, and get your designs out into the world and onto actual products – so having little boosts like this along the way can help keep you going.
Seeing one of your own designs on a product is just the best thing ever
Any plans to make Let's Play with Patterns a recurring challenge with your co-hosts?
Definitely! We'll do it around the same time next year. I'd love to have the same group of hosts: Zoe Wodarz, Ilana Griffo, Mable Tan, Ryhia Dank, Whimsy Kaleidoscope, Hufton Studio, and Kasey Rainbow. We're all pretty busy though, so if time doesn't allow it, then we'll see who else might like to join. We'd love to offer a fabulous MOO prize again! 
Do you have any other exciting projects coming up you'd like to share?
A new just-released favorite is Art x Scrubs, who design ethical, sustainable and super comfy scrubs and socks, all designed by Australian artists. I have a couple of phone cases coming with Casely and the first one will be released in August. I also have a packaging design project for an Australian startup called How We Roll launching very soon and eeep! Some dungarees for Lucy & Yak!
What piece of advice would you give to aspiring pattern designers?
One of my favorite quotes is "don't think about making art, just get it done. Let everyone else decide if it's good or bad, whether they love it or hate it. While they are deciding, make more art" by Andy Warhol. Just show up and create and keep on creating. And don't compare. There's enough room for all of us.
From Postcards to Custom Notebooks bring your pattern designs to life with MOO products.
Keep in touch
Get design inspiration, business tips and special offers straight to your inbox with our MOOsletter, out every two weeks.
Sign me up!