MOO x WeWork: a partnership with a positive impact
WeWork and MOO combine efforts to keep members safe and eco-friendly in a new partnership.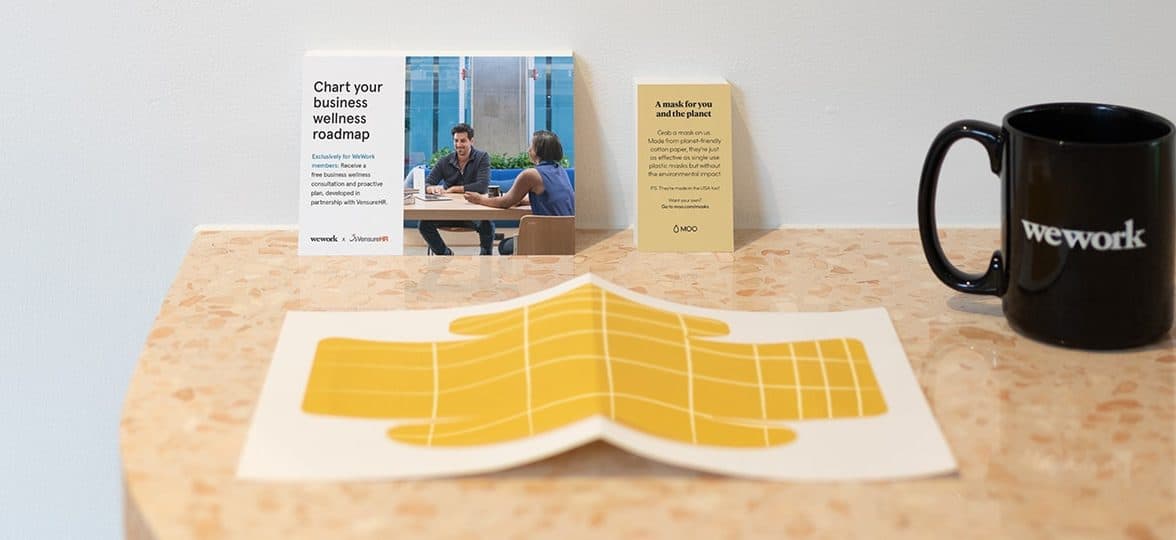 WeWork and MOO combine efforts to keep members safe and eco-friendly in a new partnership.
Workplaces redefined for wellbeing 
We've got exciting news! MOO and WeWork have teamed up to bring planet-friendly products to WeWork locations all over the US.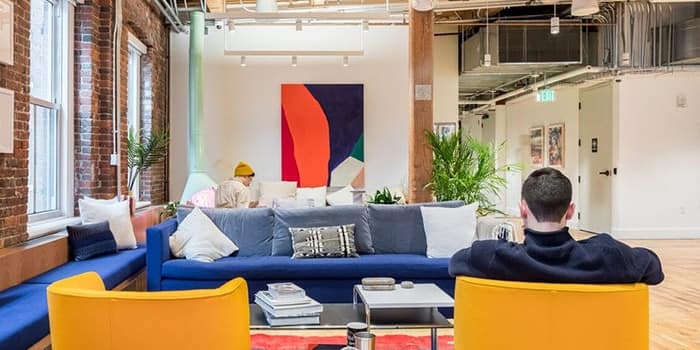 Our team loves their Boston WeWork location for its inspired designs, customizable features and the power to personalize. Well, it turns out that WeWork loved the same things about us  – so now you'll find MOO's planet-friendly Paper Face Masks in WeWork spaces across the US. As well as tree-free cotton Business Cards and Postcards to boot.
And that's not all. WeWork has been working around the clock to reimagine their spaces to prioritize health, safety and personal space to help people collaborate in person with peace of mind.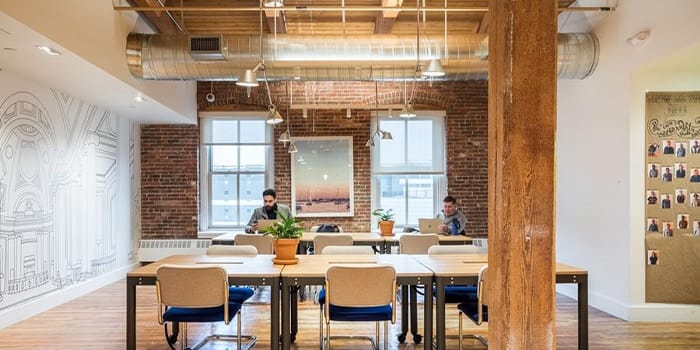 "We're excited to partner with MOO to offer safe, sustainable and well designed masks to our US-member community. MOO and WeWork mutually recognize the importance of collaborating safely, and we're proud to offer an additional resource to help our members get back to creating together in person comfortably"
Julie dePontbriand, Global Head of Partnerships @ WeWork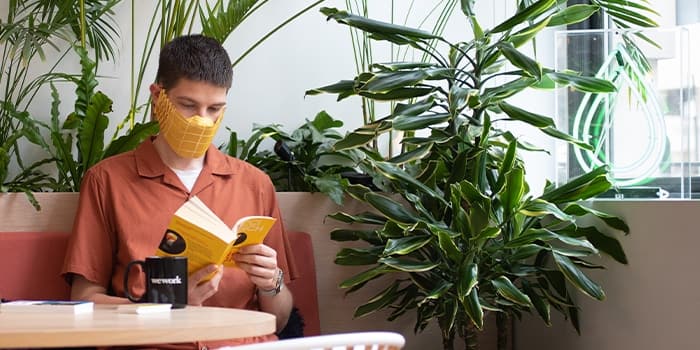 Revolutionary tree-free paper. Revolutionary spaces to work.
The Paper Face Masks will sit front and center at WeWork's US locations, on hand for anyone who's forgotten their own (we've all been there). We've lab-tested them and the good news is they're just as effective as single use plastic masks – but without the environmental impact. Bonus, they're made in the US too!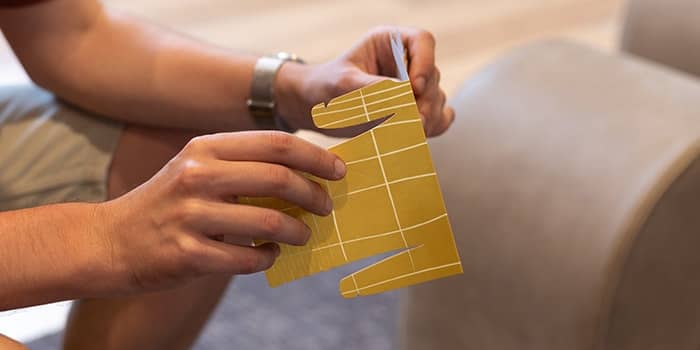 Our masks are also proudly planet-friendly, created with our tree-free, one-of-a-kind cotton stock made from 100% recycled T-shirt offcuts – the stuff that usually gets thrown away. So when you wear your mask, you can know you're doing good for the planet and each other.
Lone ranger, start-up or big biz, grab your own tree-free goodies and Paper Face Masks here.
Keep in touch
Get design inspiration, business tips and special offers straight to your inbox with our MOOsletter, out every two weeks.
Sign me up!