Give a new life to your outdated business cards
Try these five ideas to reuse your obsolete business cards.
Are your old business cards out of date? Instead of popping them straight into the trash, try these five ideas to give your outdated business cards a new life. All tried and tested by the MOO crew.
1) Keep it as a mini art print
You put a lot of time and energy into making your business cards look amazing. Now they're obsolete, you're left with a pile of mini masterpieces you can't bring yourself to throw away. And why should you?
They're tiny, yes, but they're also pieces of you. And if you used Printfinity to showcase your portfolio, chances are you have a full exhibition's -worth of business cards. So let them make it to the cork board, the grid mesh display, or even that makeshift exhibition hall in your kid's dollhouse.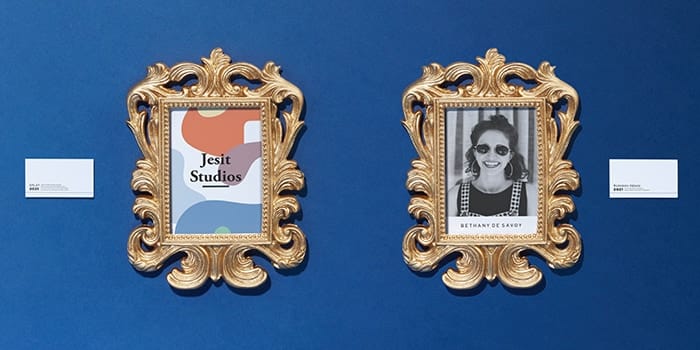 2) Mark your page
Tired of using receipts as a bookmark? You might have just found a new role for your old business cards. Thick and strong, they make a great bookmark and a nice reminder of where you're coming from – career and design-wise.
You can use them as they are or, if we're talking MiniCards, punch a hole at the bottom and add a ribbon to make them extra-fancy. All set for your next chapter.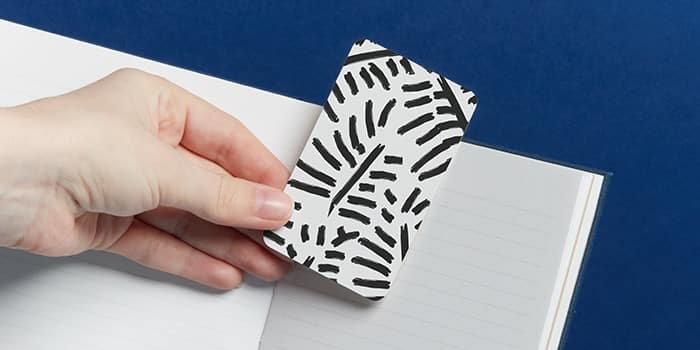 3) Make an earbud holder
Hear us out. If you've ever had a case of the tangles, this project is for you. Grab one of your outdated business cards (standard or MOO size) and follow these steps:
Punch a hole in the middle of the short side of your business card.

On the other short side, punch two equidistant holes.

Using scissors, cut straight lines from the short sides of the card to the center of each of the three holes.

Cut out symmetrical trapezoid shapes on both of the long sides of the card. It should make your business card look a bit like a floss bobbin.
Ta-da! Push your earbuds in each of the top holes and wrap the cords around the notches. You can pop the jack into the bottom hole and forget about tangled earphones for a long, long time.
4) Turn them into espresso coasters
Yes, it's a thing – and your espresso cups deserve it. If you went for a square format your obsolete business cards could get a new life supporting your coffee addiction.
You can use them as disposable coasters or laminate them so they stand the test of time. It's an original way to protect your surfaces from coffee rings. After all, coffee got you where you are as much as your previous role, didn't it?
5) Create a DIY guitar pick
Too sturdy for origami, our Super Business Cards can be great for the rockstars among you. While they don't make the best drumsticks (we tried), they're perfect to tickle your strings when your usual guitar pick is out of sight.
If you went for rounded business cards, your disposable guitar pick is pretty much ready to go. Otherwise, you can give it a quick snip to shape it like the real thing. It should serve you well for a few songs before you move on to the next one.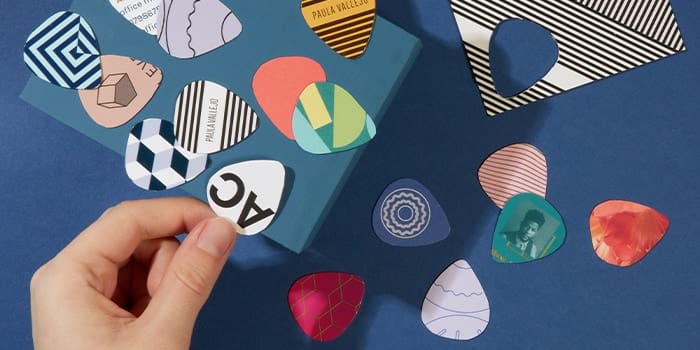 Need to replace your obsolete business cards? Get creative with MOO cards that stand the test of time.
Keep in touch
Get design inspiration, business tips and special offers straight to your inbox with our MOOsletter, out every two weeks.
Sign me up!