Your digital planning freebies for June
Download our creative digital freebies to get organized in June.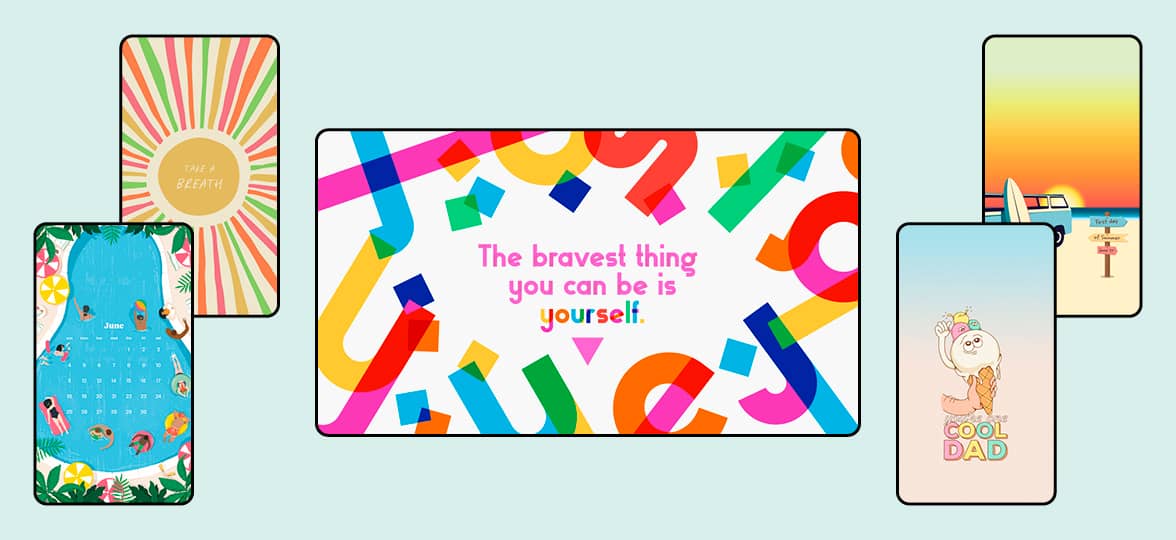 Perpetual Planners are all about giving you a flexible way to plan (and do). But while we love putting ideas on paper, we know that screens have become an intrinsic part of our lives.
So we decided to give you some digital planning extras to complement your MOO Planner and stay organized all year round. We asked our talented creative and design services teams to let their imaginations flow and whip us up some desktop and mobile wallpapers, just for you.
Download our planning freebies below – and get planning!
A colorful summer
As we step into June, let's start this month on a positive note! Matthew has created a vibrant wallpaper that encapsulates the spirit of this special time.
"A lot happens in June. Whether you're honoring World Wellbeing Week, celebrating Pride Month, or simply thrilled that summer has started, there's so much to be positive about this time of year. I wanted a theme that gives a nod to all three!"
To celebrate the creator of the rainbow flag, Matthew used the font Gilbert Baker. "The font is pretty unique with its striking color palette, so I hope my design conveys a message of personal celebration that is uplifting."
Download the free June desktop organizer here
Download Matthews's phone wallpaper here
Take a breath
Hollie used her digital wallpaper design to highlight World Wellbeing Week. "I wanted to create a calming reminder for the user when looking at their phone throughout the day." She took special care to use slightly muted and warmer colors to convey a sense of calm.
Her number one tip to designers is to trust the process. "Don't rule out any weird and wonderful options early on in your design process – you may surprise yourself!"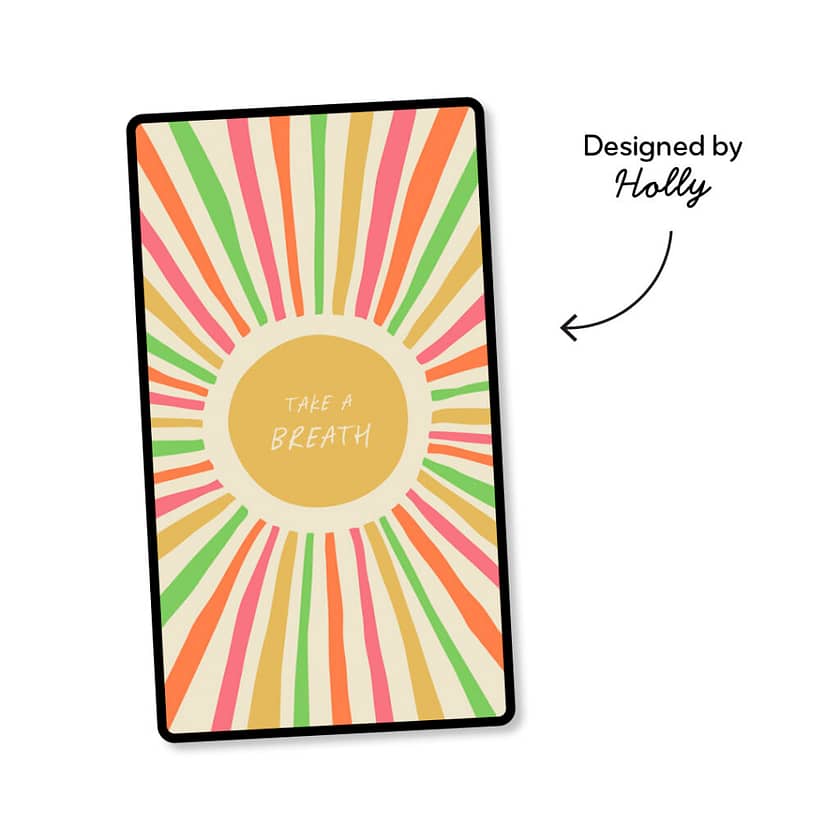 Download Hollie's phone wallpaper here
Get outside
Our junior graphic designer, Claire, wanted to convey the joy of outdoor activities as the weather gets warmer and the days grow longer. She shared "My birthday is right in the middle of June and it always feels like that turning point of when Summer really starts."
Claire encourages mixing colors and using gradients. "Multiple gradients can be intimidating but when done right, it can add dimension to an image without too much detail. I also love mixing a warm and cool color (blue and orange, for example) to reliably create balance."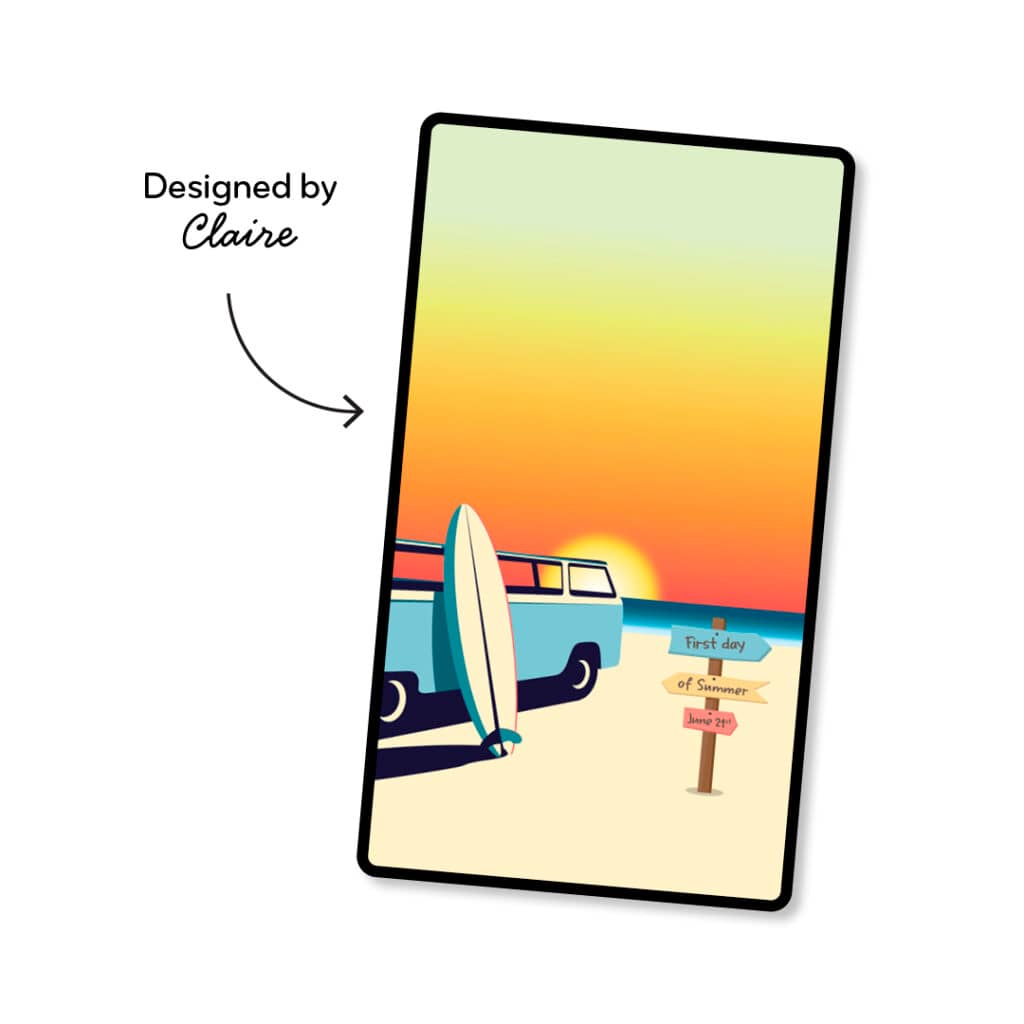 Download Claire's phone wallpaper here
Vacation season
This month, Chelsea drew inspiration from the beauty of summer colors and the excitement of the summer holidays. "I aimed to create an illustration that evokes a sense of relaxation, fun, and vibrant energy."
Her goal was to spark positive emotions and allow people to temporarily escape from their everyday lives. "Every time the viewer looks at their phone, they are transported to a tropical paradise – even if only in their imagination!"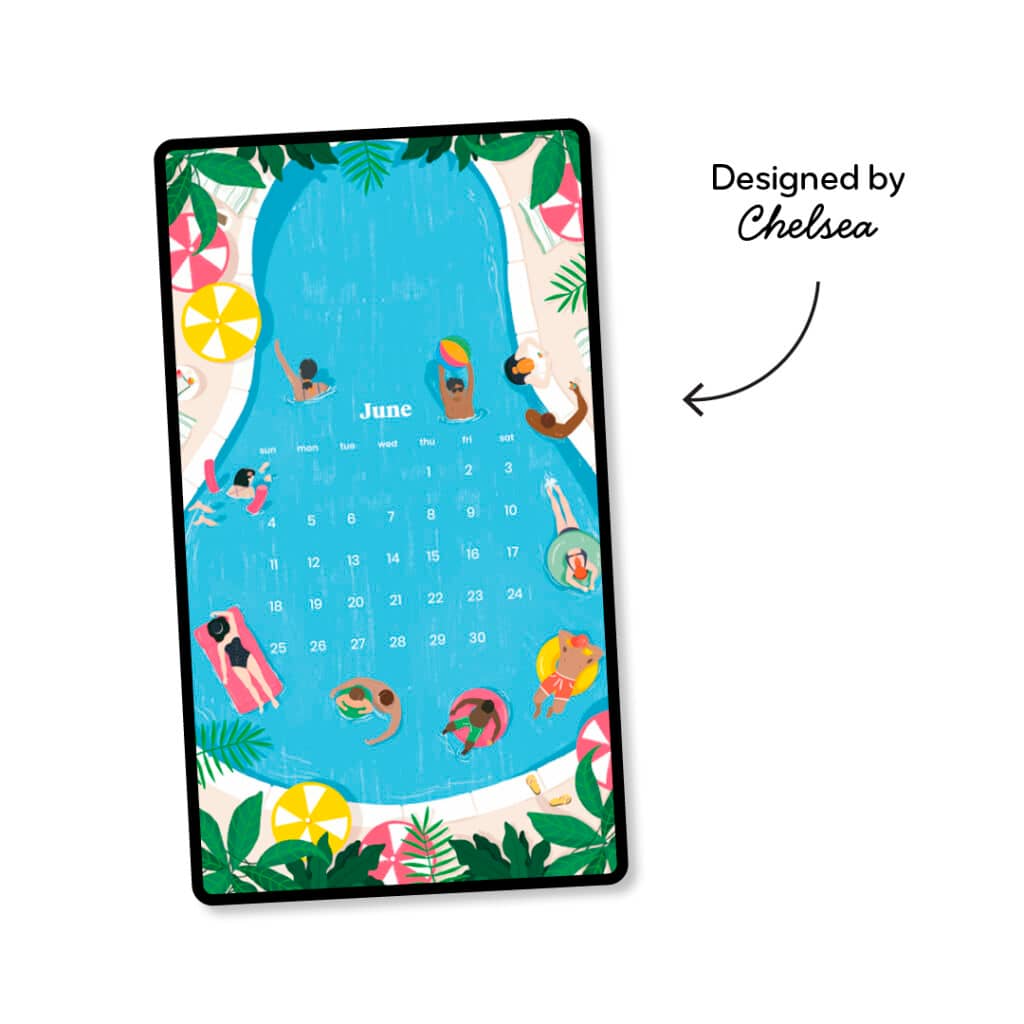 Download Chelsea's phone wallpaper here
Celebrating dads
Last but certainly not least, our production artist, Paul, designed a special wallpaper inspired by Father's Day. However, this wallpaper takes a unique and colorful approach, perfect for the "cool dad" out there.
"I wanted to stay away from the more traditional Father's Day imagery of beer, golf, etc. – and focus on the relationship aspect and create something a bit more colorful and unusual. More Dad's day than Father's day," Paul shared.
To add an extra touch of warmth, Paul hand-drew the illustration before digitally assembling it. Is anyone else now craving ice cream?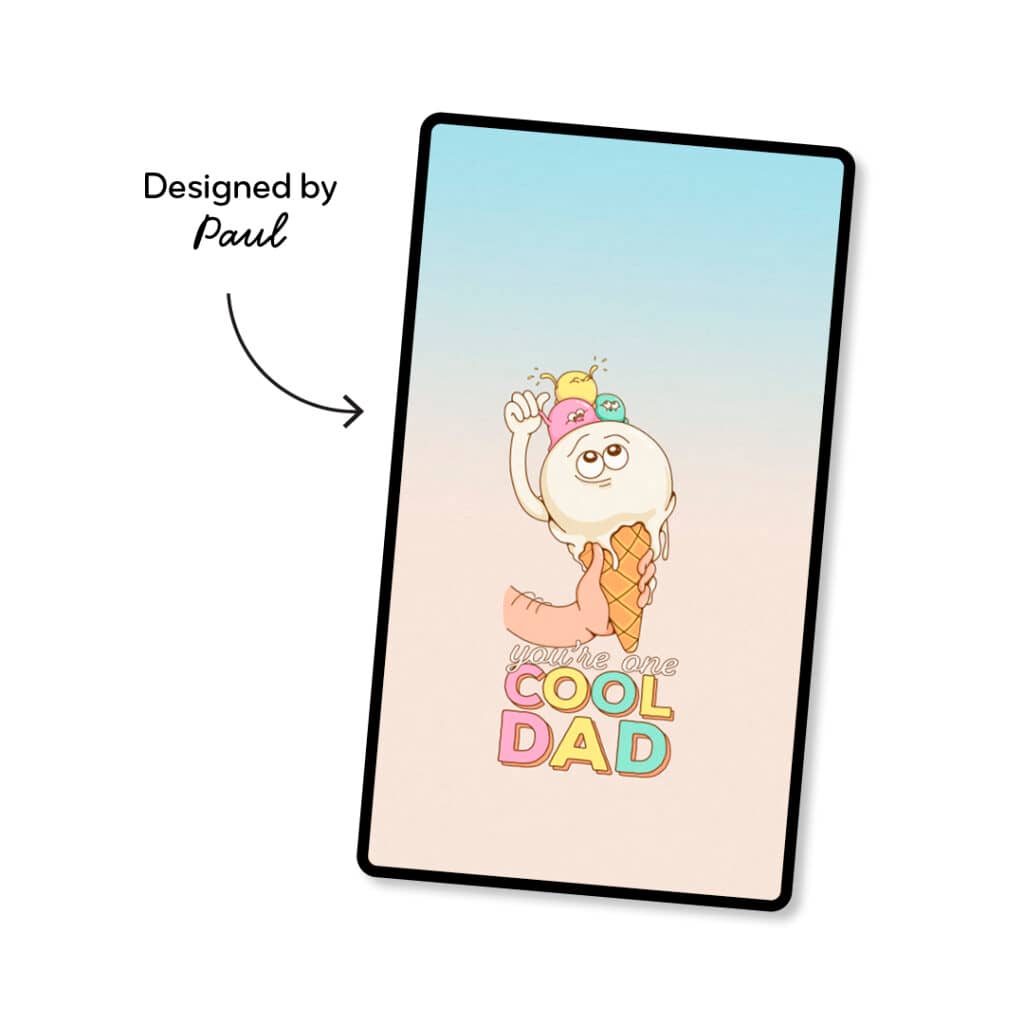 Download Paul's phone wallpaper here

Ready for June? Stay organized on paper and beyond with MOO Perpetual Planners.
Keep in touch
Get design inspiration, business tips and special offers straight to your inbox with our MOOsletter, out every two weeks.
Sign me up!