'The best business card printing service' – MOO in the New York Times Wirecutter
Discover why MOO is simply the best for Business Cards.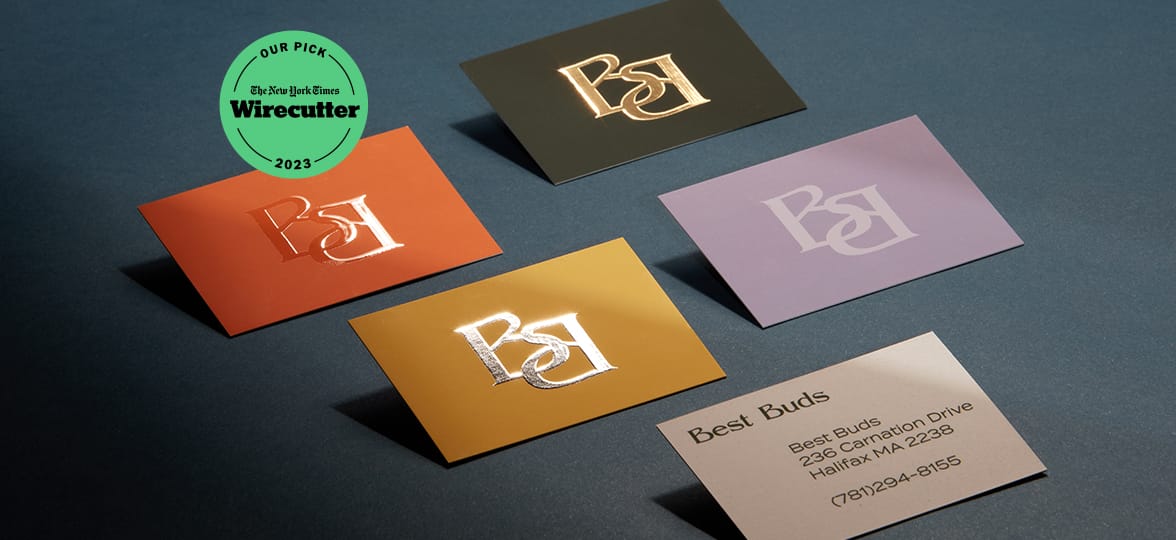 Recently, MOO was featured in the New York Times Wirecutter's review of the Best Business Card Printing Services. The Wirecutter team spent hours researching, testing, and comparing some of the most highly regarded Business Card printers – and we were chosen as one of their picks.
"MOO delivers the best-looking, most premium-feeling business card you can buy online, an impressive memento for your brand." – New York Times Wirecutter
But why does MOO stand out from the competition? Well, there's an awful lot that goes into making a MOO Business Card, and after 17 years of creating them we felt it time we explain why they're simply the best.
MOO Heritage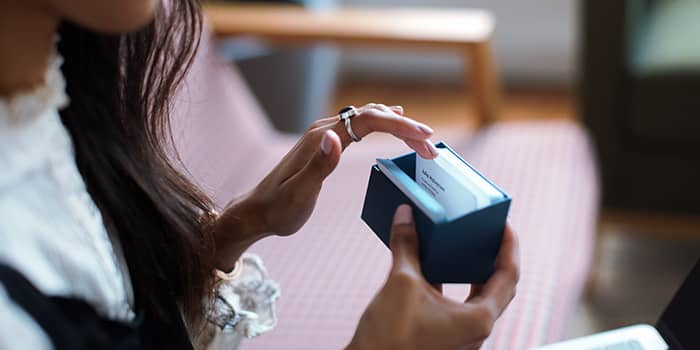 Since our founding in 2006, MOO has been dedicated to providing the best possible printing services for businesses of all sizes. Our roots in the design and creative community have given us a unique perspective on what businesses need to create a remarkable brand, and we've been lucky to work with some iconic customers over the years.
"In business, you get only one chance to make a first impression, and a business card from MOO is the right way to introduce yourself." – New York Times Wirecutter
Our company vision is 'Great design for everyone'. We believe that everyone deserves access to outstanding design, and as a growing global business we are committed to making that a reality into 2024 and beyond.
Premium products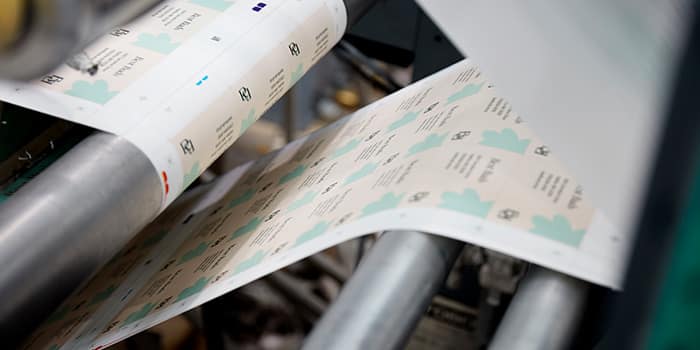 The paper stocks we offer for our Business Card products have been meticulously selected over the years. From luxuriously thick MOO Luxe, to our classic MOO Original range. We know that 'one size doesn't fit all' – and we're always looking for ways to provide our customers with the very best in both quality and choice.
"MOO's standard cards come in what the company calls 'feel good' premium paper that is smooth and soft, and this small but noticeable difference helped MOO stand out from the competition." – New York Times Wirecutter
You can expect the same high-quality from everything we offer, including our range of premium branded merchandise. From custom Notebooks to our award-winning Water Bottles. It certainly doesn't stop with paper at MOO.
Design expertise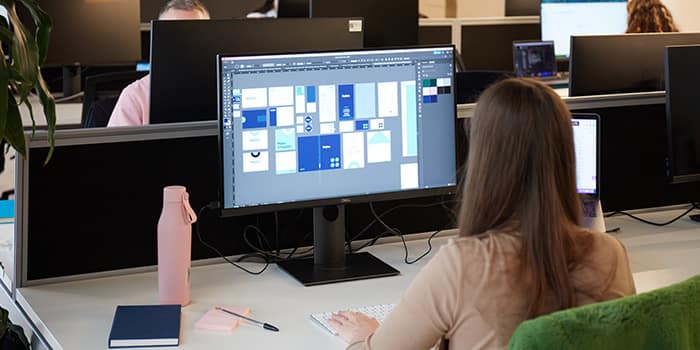 Whether you're a total beginner or a creative professional, we support our customers on a variety of design and branding projects. Our in-house Design Services team is dedicated to working on unique designs for customers with a MOO Business Plan. And they can also help advise which products and papers will best suit your project – so they really are integral to our design-first values.
On the flip-side, our intuitive self-service platform means that creating Business Cards on the go is quick and easy. Choose from one of our readymade templates, or upload a complete design.
"MOO's card design software is one of the easiest to use, and the customer service was fast and responsive." – New York Times Wirecutter
Can't decide on just one design? Our Printfinity service allows you to print a different design on the back of each card. It's just another way we're adapting our products to suit the growing needs of our customers. We're always happy to help discuss a new project or an 'out of the box' design idea. All you need to do is get in touch.
The future of Business Cards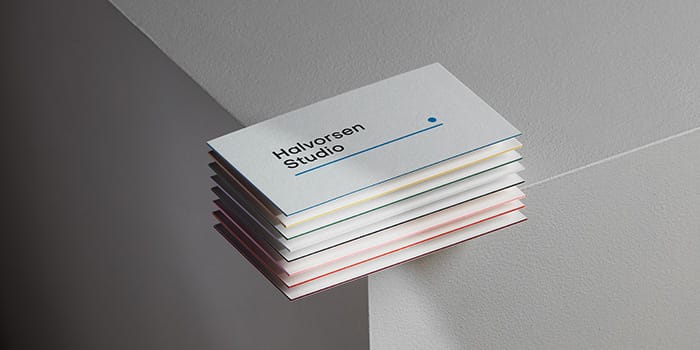 Despite living in a world obsessed with all things digital, these little pieces of paper still pack a punch. Maintaining offline touchpoints and creating something people can hold onto is a physical reminder of your brand. And while the look and feel of Business Cards may have changed over time, they certainly aren't going anywhere anytime soon.
"We are anticipating continued growth in the Business Card market and we are looking to introduce new products into this area. We recognize the importance of choice not just across style or paper, but also price – and you should not need to compromise on either." – Kate Dutton, VP of Category Management, MOO
If you're looking for the best Business Card design and print support, MOO has got you covered. From inspirational, design-lead content to our incredible customer support channels. Get in touch with our team below and let's create something incredible.
Keep in touch
Get design inspiration, business tips and special offers straight to your inbox with our MOOsletter, out every two weeks.
Sign me up!