More friends. MOO money
Refer your friends and save a heap
It's super-easy to refer your friends and earn money off your MOO shopping at the same time. With a few clicks now, you could save a heap on your next MOO order.
We'll give you a unique link to share with your friends and colleagues. If they're not already a MOO customer, they'll get money off their first order – and you'll get the same in credit to use whenever you like, on whatever you like. WINNER.
Want in? Here's how you do it:
1. Love MOO?
Visit our site and click 'start referring' – you'll get a unique link matched to your account.
2. Share us with your friends
Know some people who need a little MOO in their life? Give them your link – when they use it, they'll get a discount, and you'll get a Gift Card of MOO credit.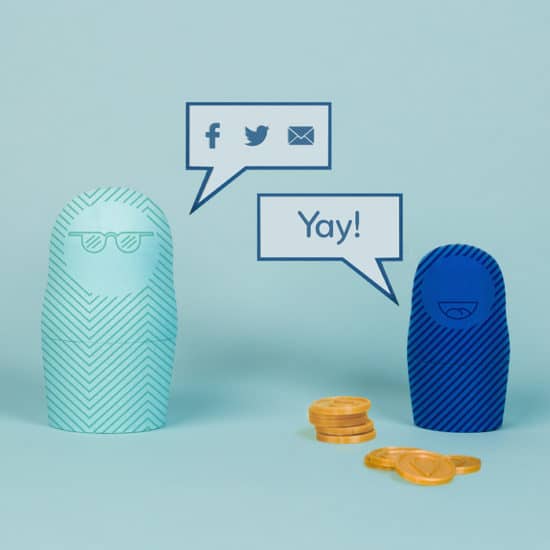 3. Wait for them to order. Then… Ka-ching!
Every time someone uses your link to claim their discount, you'll get the same back. There's no limit to the number of times you can earn.
Share MOO as much as you like, and watch your credit roll in. You can spend it as soon as it's earned, or save up for a bigger order. It takes seconds to get your link, and sharing it on Facebook, Twitter or email is a matter of a few clicks. It could mean your next order's completely free.
Keep in touch
Get design inspiration, business tips and special offers straight to your inbox with our MOOsletter, out every two weeks.
Sign me up!