Take a look inside our new London HQ
March 2016 saw us move into a brand new office space and return to the London neighbourhood where we originally set up our business,…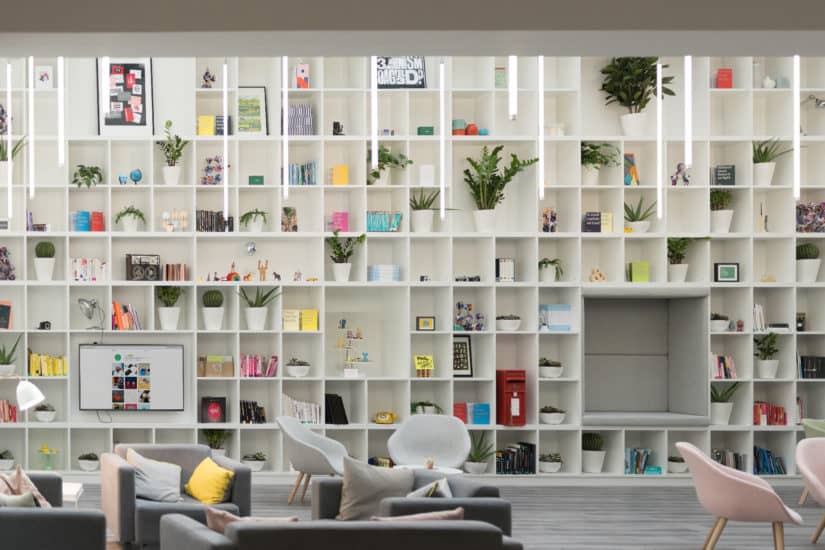 March 2016 saw us move into a brand new office space and return to the London neighbourhood where we originally set up our business, Farringdon.
As with everything we do, great design has been at the heart of the move. So we called on our interior design BFFs Trifle Creative, to work with our creative teams and turn our design vision into reality. We chose the ever efficient Peldon Rose to deliver the build. Boy didn't they do well.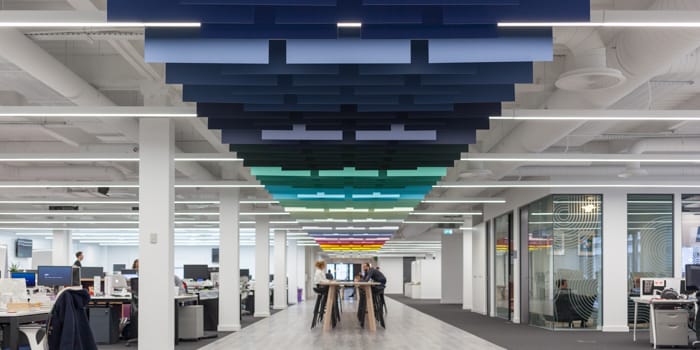 At 33,000 sq ft, the space gave us plenty of opportunity to design and build an environment that nurtured collaboration, creativity and innovation (as well as plenty of room for office chair races).
At the heart of the space runs a 200ft-long colorful spine constructed of 500+ rectangular paper panels. It is a physical connection through the whole building linking the different crews and working areas. It's a reminder that our paper products are at the core of our business.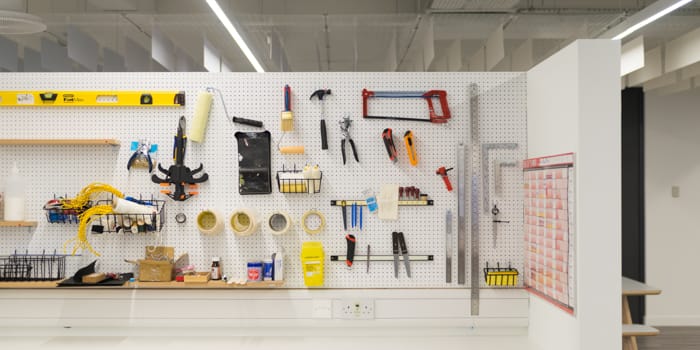 Another place where our love of design shines through is in the 13 meeting rooms. Named after some of our favourite fonts, they've all been designed by our in-house creative team.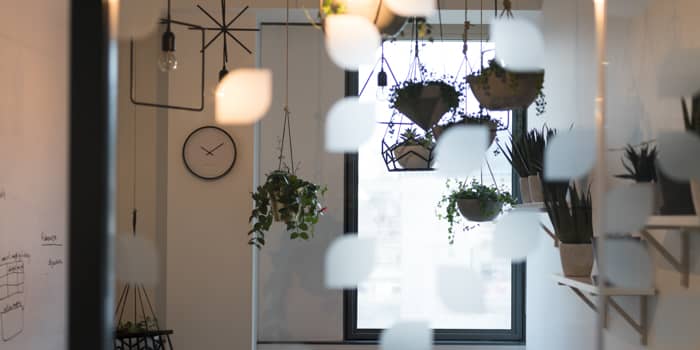 Lead Graphic Designer, Jack Newman was briefed on creating moodboards for the interiors. "At MOO we work in such a collaborative way that it was natural for us to open the brief up to the design team and wider company. We had an incredible range of ideas, from type studio vibes to 1920's Art Deco. It means that aesthetically each meeting looks and feels completely different. We wanted to make the user feel like they were stepping into a fully conceived new mini world in each room."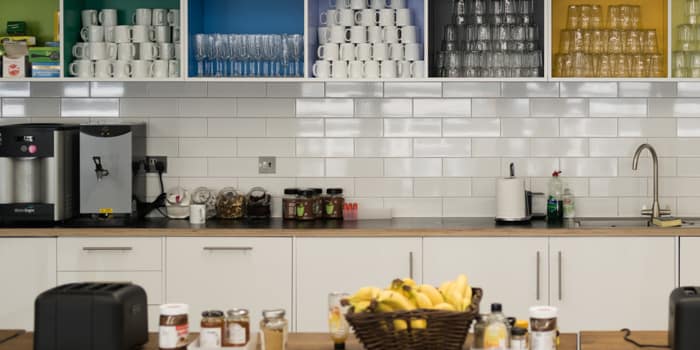 Like what you see and want to work here? Check out our current vacancies. 
#officegoals
Keep in touch
Get design inspiration, business tips and special offers straight to your inbox with our MOOsletter, out every two weeks.
Sign me up!