How Momofuku created an international restaurant brand
Momofuku has split into multiple restaurant brands across the globe, yet remains uniformly loved by customers. How did they do it?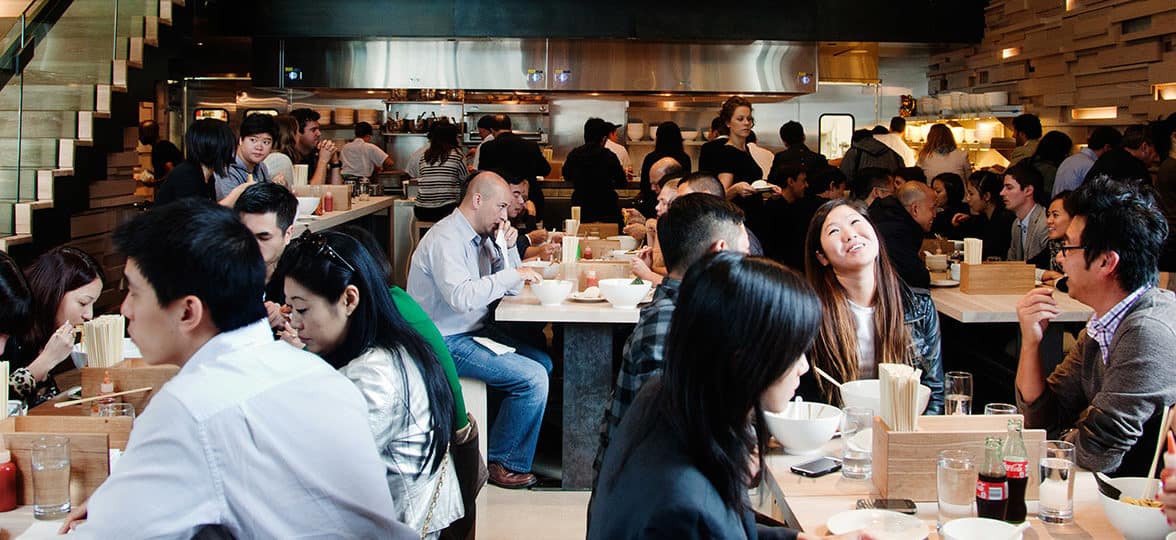 Momofuku has split into multiple brands across the globe, yet remains uniformly loved by customers. How did they do it?
This restaurant brand has 11 full-service restaurants, 5 Fuku takeaway locations, and 13 Milk Bar baked good stores—all across the globe. And while they range in price from a casual fried chicken sandwich at Fuku to 2-Michelin Star dining at Momofuku Ko, they have fans who are loyal to all.
With so many different properties, how did the company manage to maintain their brand identity? We sat down with Marguerite Mariscal – Momofuku's VP of Brand & Design – to find out.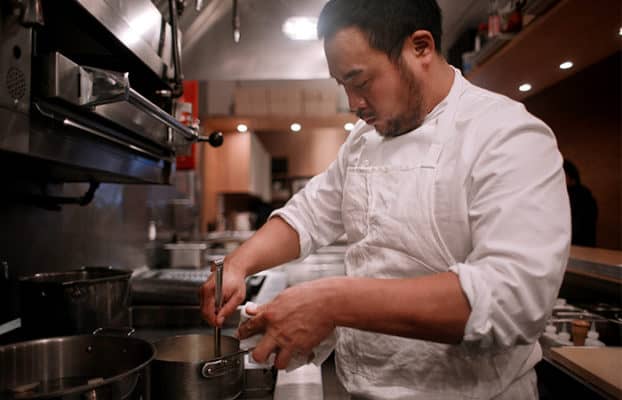 Where it all began
Momofuku Noodle Bar opened its doors in Manhattan in 2004, right after chef David Chang came back from Japan. His trip had inspired him to try bringing fine-dining cooking techniques to more humble food like ramen.
By taking the concept of a traditional Japanese restaurant and adding local American ingredients, Momofuku Noodle Bar did what no restaurant had before.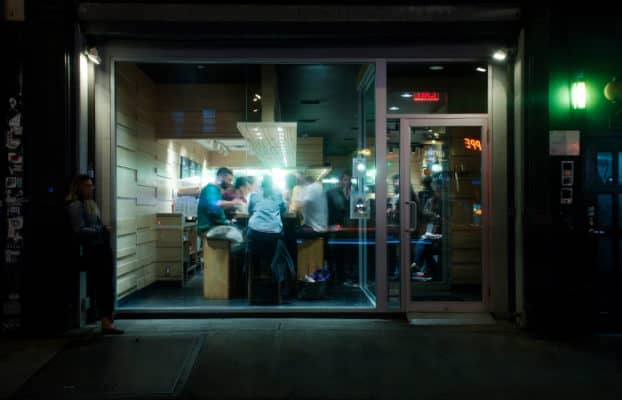 That same level of innovation runs throughout all the restaurants, regardless of price point. "I think that's what builds it more into a brand," Mariscal said. "We have fans that are loyal across all the restaurants, so it's clear that they're fans of more than just the food that we're offering. We've made a conscious decision to brand our restaurants in a unified way. "
And what does the name Momofuku mean? "It means "lucky peach" in Japanese," Mariscal said. "Chang liked that it's a little nonsensical."
One big umbrella
We asked Mariscal how Momofuku unites so many different locations under one brand. According to her, a key theme is quality. "Regardless of what we're offering, we attempt to offer the best version that you've ever had," Mariscal said. "The food is always the priority."
That commonality to how they approach food is how Momofuku converts people into fans of multiple properties. "People who like the Noodle Bar are probably going to like the Ssäm Bar. It's the same attitude and approach, but in a different form," Mariscal said. "Whether it's through social media or collateral, we always want to express our brand consistency. There are just variations between each restaurant."
Unifying the brand
With so many properties, Momofuku now has over 1,000 employees around the globe. As Mariscal explained, creating a unified culture with such a global workforce has been a challenge.
"How we communicated our culture in the beginning simply doesn't work when we bring in a ton of new restaurants," Mariscal said. To address this problem, Momofuku currently runs a "Momo-101" course with all their new employees. The staff has the chance to meet Dave, and have a conversation with him in person.
"He gives a history of the company and an overview of our values," Mariscal said. "It's less about telling them what to do our how to act and more of giving them enough examples of how we operate."
The Momofuku team wants to give their staff the agency to make good decisions and what they call "smart mistakes." In other words, they want their employees to intentionally push the boundaries and make game-time decisions.
"If people care about their jobs and what we do here, then they will feel ownership over their decisions," Mariscal said. Momofuku wants employees who are never satisfied and want to keep improving. "We are never done tweaking the menu or tweaking the service," Mariscal said. "Nothing is safe from that purgatory."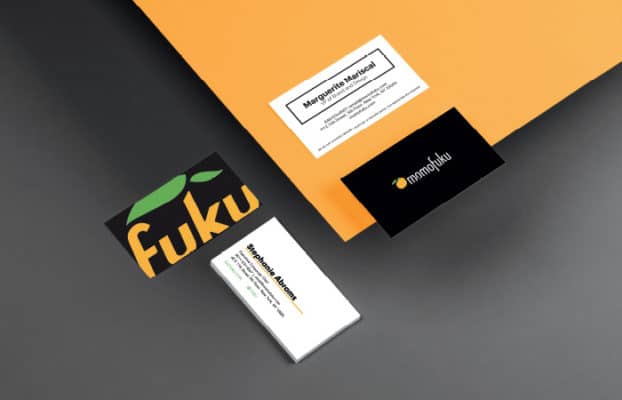 Taking the brand further
Almost every Momofuku location has Business Cards as a takeaway –  even the executive chefs carry them around. "It's a personal touch that allows them to interact with a guest and invite them back again," Mariscal said.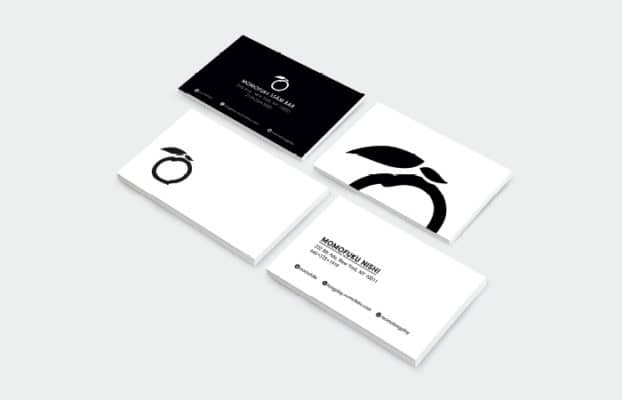 The look of the cards is different for every restaurant. "Since we're everything from fine dining to quick-service restaurants, we need a lot of different looks within the same theme. That's why we love MOO Business Services so much," Mariscal said. "We get the flexibility to express the personality of our individual restaurants, as well as Momofuku as the overarching parent brand."
Tell your brand story with MOO Business Services
At MOO, we've been helping people make their mark in the world with amazing quality print products for over a decade. And as our customers have grown, so has our service offering. That's why for bigger businesses—with 10+ employees—we now offer MOO Business Services. It's MOO + benefits. MOO Business Services combines dedicated account management with an easy online ordering platform and expert design services. It's a complete package for businesses to give you more brand control and consistency—while saving you time, stress, and money in the process.
Fill out the form here and a friendly Account Manager will reach out to you.
Keep in touch
Get design inspiration, business tips and special offers straight to your inbox with our MOOsletter, out every two weeks.
Sign me up!