How Startup Guide empowers the next generation of entrepreneurs
The world of work is always evolving. As a startup founder, it's important to keep up with the business trends around the world—and in your city—to build a memorable brand that attracts the brightest talent.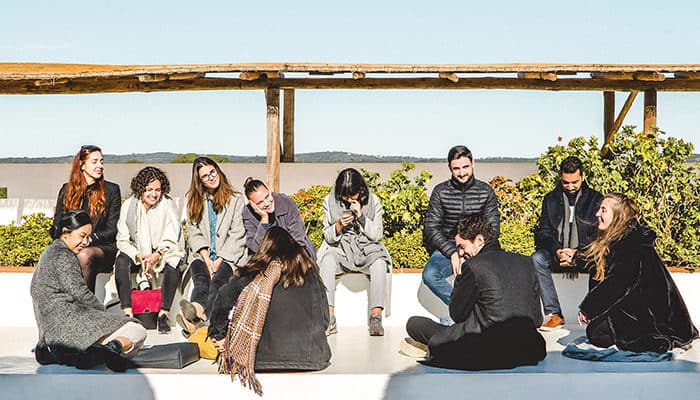 Startup Guide is a creative content company with a mission: to guide, empower and inspire people to start their own business anywhere. The company makes startup guidebooks to help aspiring entrepreneurs get the most out of their surroundings. With 17 different city guides made and a growing team of passionate employees, the company is showing no signs of stopping soon. MOO spoke with founder Sissel Hansen and COO João Mira about the origins of this unique startup.
Tell us about Startup Guide. How did you come up with this unique idea?
SH: Startup Guide is a creative content and publishing company that produces guidebooks and tools to help entrepreneurs navigate and connect with different startup scenes around the world. I founded the company in 2014, after moving from Copenhagen to Berlin to start a business and realized how difficult it was to find resources, practical information and people to talk to about this process. Soon enough, I noticed a lot of people were in the same boat and while gathering research on this, I thought, 'Why not make this information accessible to others to help them navigate the startup scene in Berlin?' That year, Startup Guide Berlin came out—and it sold out in 48 hours.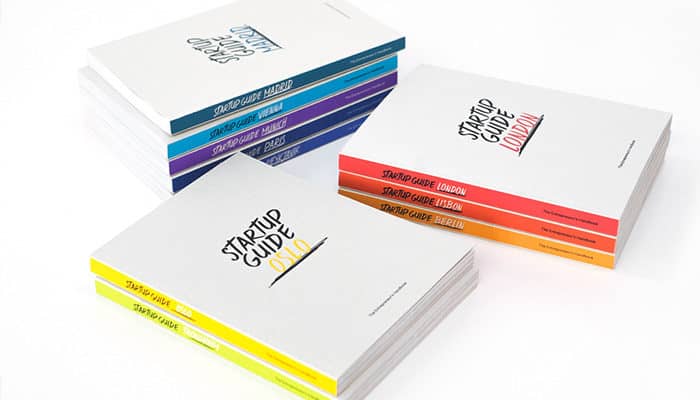 Now, we have books in 17 cities across Europe and the Middle East and have opened two physical stores in Berlin and Lisbon, which also serve as our offices, to promote and sell products by startups. We've grown to a 20-person team based in both cities. Recently, we also launched a platform that complements our books and aims to streamline the process of setting up a business in each city by simplifying administrative tasks such as registering for a bank account, sifting through legal requirements or getting a VAT number among other things.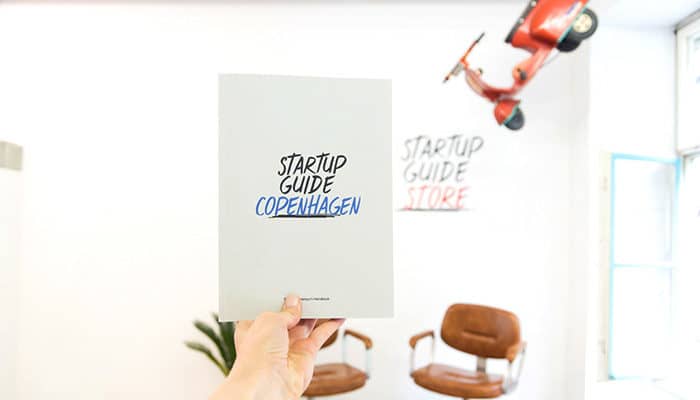 What exactly do you cover in each edition of the Startup Guide?
JM: The Startup Guide books are based on traditional guidebooks that can be carried around everywhere and each edition is packed with facts and figures about the city, practical information, inspiring entrepreneur stories, coworking spaces to work at and insightful interviews with local experts.

What are the common threads between each of these cities and their cultures?
SH: All startup ecosystems consist of more or less the same elements: talent, funding, universities, corporations, investors, a good infrastructure – meaning a society that fosters and allows innovation. In terms of culture, we're seeing that cultures where more people are willing to take risks have a tendency to generate more startups.
JM: Another common thread between the cities we've covered is the nature of the startup cultures. They all seemed to be influenced by the same well-known entrepreneurs, companies and startup stories. And this is undoubtedly because of the internet.
What do modern startups need from their cities in order to thrive as a business?
SH: Every startup can tap into the network of their own city to grow. Whether it's a lawyer or an accountant, it's so important for a startup to leverage the contacts in their local network because the closer you are with these people, the more likely you'll receive the help you need. Instead of looking beyond their home city right off the bat, there's so much value in looking within your city for info, a network and advice first. That was one of the main driving ideas behind Startup Guide—to help entrepreneurs make the best out of their local resources, programs, experts and network.  
JM: More and more, startups are also needing their cities to modernize administrative services and tasks so things can happen more effectively and efficiently. Businesses are very different than they were a decade ago and I think everything from tax regulation and bureaucratic processes need to be updated in order for "modern startups" to thrive.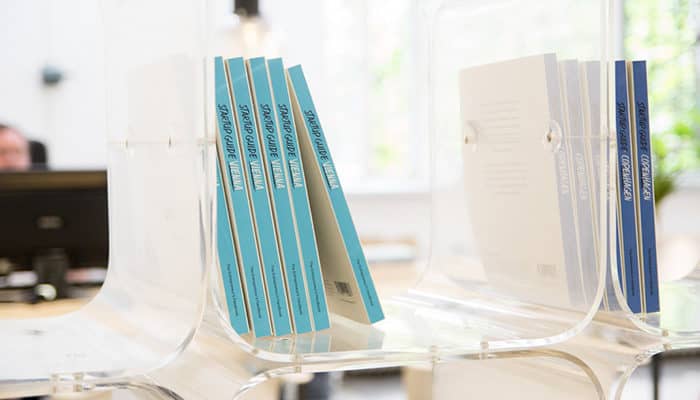 Do you have any tips to share with aspiring business owners on what to look out for when starting a business?
SH: For me, the "learning by doing" approach has been invaluable and I think it's especially important when someone is just starting out in entrepreneurship. Of course, it's important to educate yourself through reading, learning new things and talking to people, but you can't only just sit and read and think to build a business. You have to actually do things and test them – and maybe fail – in order to learn, and then go from there.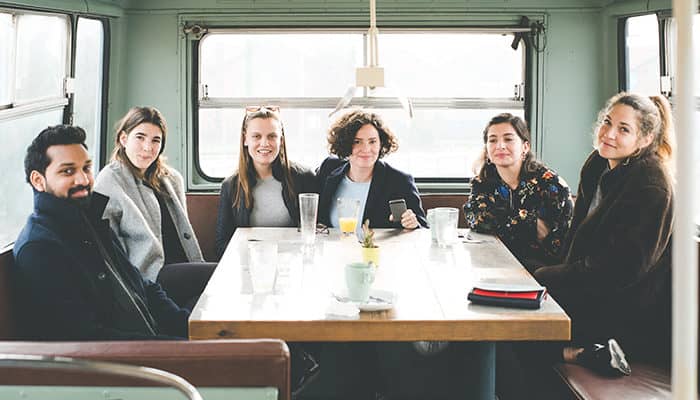 As for the most overlooked aspect of starting a business, I definitely think it's the processes and tasks needed to set up a company in the very beginning. I completely agree with João that these kind of admin tasks need to be modernized. In business school, we might be taught about how to target certain users or develop business models, but we never learn about the paperwork behind setting up a company, how to set up payroll or what a standard freelance contract might look like. People tend to underestimate these tasks at the very start, but they often end up being very time-consuming and complex. These are the kinds of things we want to help make simpler with our new platform.

What print products are most important to have when starting up a business?
JM: For us, it's definitely been Business Cards. Even in 2018, everyone expects you to have a business card. Since we have two physical stores, people often come by and ask for our contact details because they have a product they want in the store or need our help with something. That's when our Business Cards come in handy.
What's featured on your MOO Business Cards and what did you hope to convey about the Startup Guide brand?
JM: Most of us use the Cotton Business Cards, which our Head of Design Joana Carvalho designed to convey key information about the company and what we do in a straightforward manner while still revealing a bit about our culture and team. We chose the MiniCards for our store managers. For those, Joana put the contact information for our stores in Berlin and Lisbon and intentionally left some blank space in the design to write down additional messages, if needed.
SH: For my cards, Joana chose to have three backside image options: a photo of the team, a picture of our main product – our books – and our logo. The idea is that I can pick one of three options to give out, depending on the conversation I'm in. For example, the team picture looks like one of the photos one might have of their loved ones in their wallet and could be a good ice breaker and at the same time it reflects the company spirit. It was great that MOO allowed us to make one order where there was more than one image on the backside of the cards.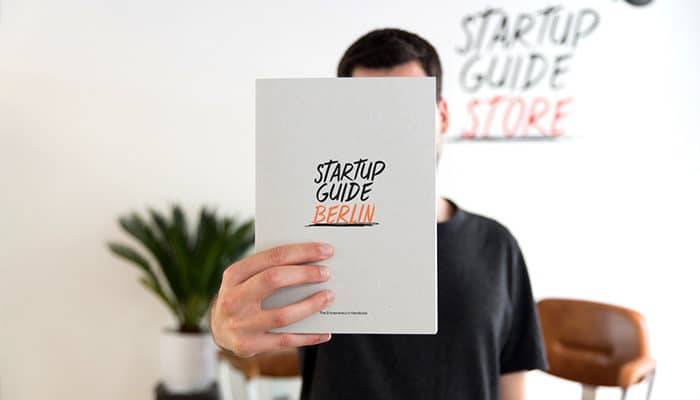 Tell your brand story with MOO Business Services
At MOO, we've been helping people make their mark in the world with amazing quality print products for over a decade. And as our customers have grown, so has our service offering. That's why for bigger businesses—with 10+ employees—we now offer MOO Business Services. It's MOO + benefits. MOO Business Services combines dedicated account management with an easy online ordering platform and expert design services. It's a complete package for businesses to give you more brand control and consistency—while saving you time, stress, and money in the process. Fill out the form here and a friendly Account Manager will reach out to you.

Keep in touch
Get design inspiration, business tips and special offers straight to your inbox with our MOOsletter, out every two weeks.
Sign me up!