Five-senses strategy: CK Creative Studio's unique approach to branding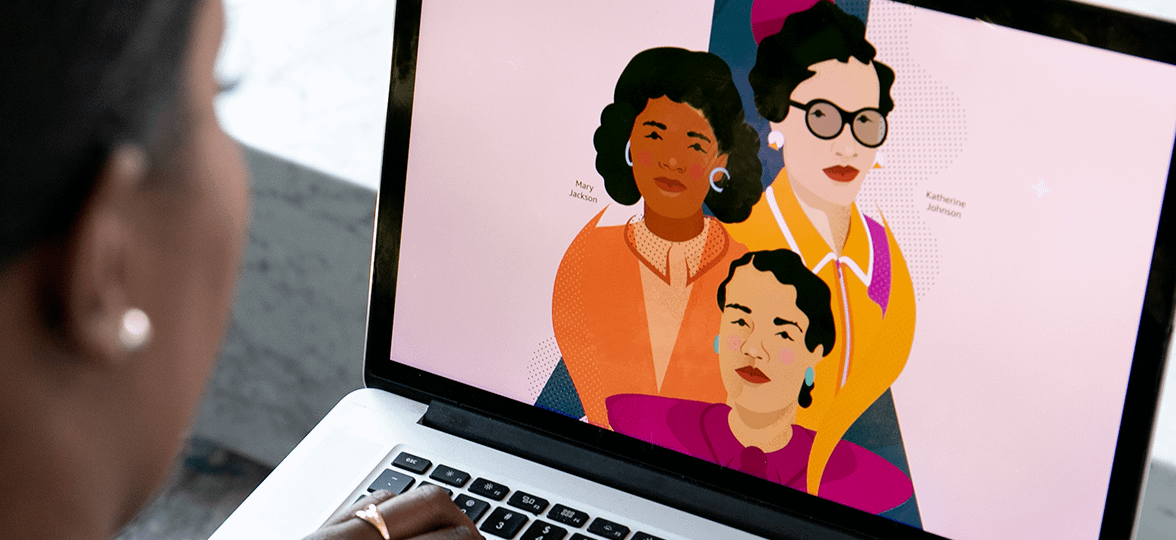 There's so much more to creative branding than a striking logo. We spoke to Cimone Key of CK Creative Studio to learn how she brings all five senses into her brilliant branding and design.
Creating materials from look-books and logos to email campaigns and event branding, Dallas-based CK Creative Studio's impressive client base includes Amazon, Adidas and Neiman Marcus. 
The studio knows how visual identity can make or break a brand, and that's what drives them to create stand-out tailored imagery. 
We caught up with Cimone to talk about the evolution of her studio, the value of a five-senses branding strategy, and how MOO products help her clients stand out from the crowd.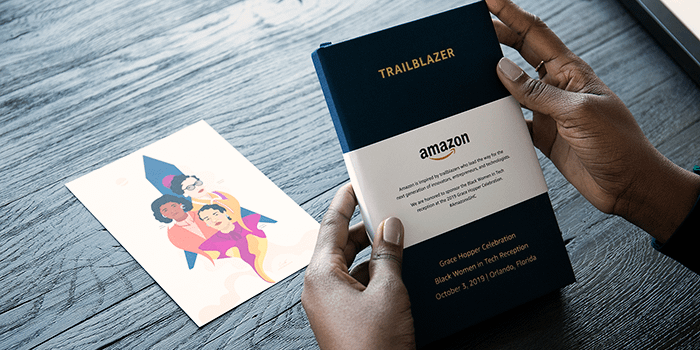 What are the most important things to consider when building a creative branding strategy with print? 
It's so important to understand the industry the brand is in, and how you want the customer to feel when they pick up a piece of print material.
I tell my clients they should think about the paper too, because it exudes just as much personality as type and color. You wouldn't want to be an engineer or construction firm with flimsy paper, and you shouldn't be in the fashion or beauty industry and use stiff, non-textured paper.
To build a memorable brand, you have to consider the customer's five senses, and touch is a big part of that. 
How would you describe your approach to design? 
My style and approach are dependent on each individual project. If it's an illustration, I love to explore unexpected styles, because art is all about having fun, stepping outside the box and rejecting conformity. I love being spontaneous and discovering new ways to reach an audience with different styles of illustration. And I always think about touch, smell and all five senses when using print products.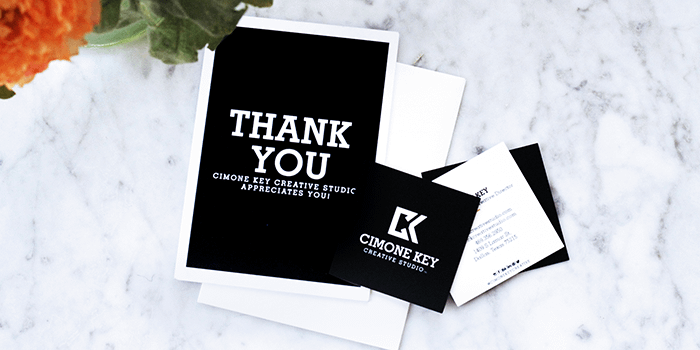 How have you used MOO products to help clients stand out from the crowd? 
I recently designed a beautiful gift for attendees at Amazon's Black Women in Tech invite-only reception. Because it was an intimate event, I used MOO's silky-touch Super Postcards to print my Hidden Figures illustrations, to really capture the essence and mood of the event. 
I also used MOO's Custom Notebooks with the event name and date printed in gold foil. It gave an elegant feel worthy of a keepsake. The attendees were impressed, not only with my illustrations, but with the luxurious feel of MOO's paper and notebooks.
What are the benefits of using MOO products for a creative business like yours? 
I feel I've gained clients specifically because of my MOO products. Whenever I hand out one of my business cards, I always get compliments about my logo and the quality of the cards themselves.
More recently, I started using MOO's business account platform. It's easy to navigate, and I love that I can design a Flyer, Luxe Business Card, or any type of printed material on the site.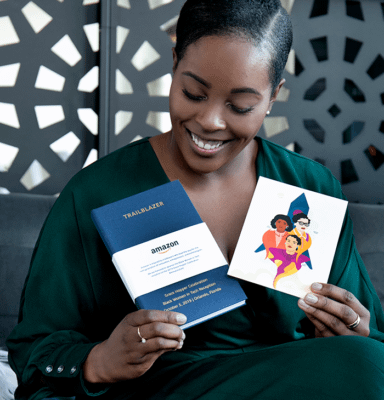 What inspired you to launch your own business? 
My biggest inspiration is my father. I learned at an early age how important it is to not let people tell you how much you're worth per hour, and it's always stuck with me. I've wanted to start my own business since I was 16 years old, and I love having the freedom to do my own thing. 
But seeing others around me find success with their own business is also incredibly inspiring. I want to inspire others like me and show them they can do it too. They can be a talented African-American man or woman and not only own their own business, but thrive in that business.
What challenges has your business faced so far?
Being undervalued as an African-American woman is one of the biggest challenges I've faced. But I'm dedicated to take this on and fight for equality.
What's your vision for the future of CK Creative?
I'm launching a new business venture called CK Complements – luxurious, modular chocolates sourced in Australia, using the highest-quality ingredients in their purest form. Truly effective brands must touch all five senses, and I'm doing just that.
I have my sights set on expansion, too. I'm focused on growing internally, welcoming new employees and expanding my studio to serve creative entrepreneurs in the area. 
I want to give creatives – from graphic designers, photographers and copywriters to stylists, motion artists, and everything in between – a physical space to work and collaborate in, while having the freedom to be their authentic selves.
For more information on MOO's custom products, get in touch.
Keep in touch
Get design inspiration, business tips and special offers straight to your inbox with our MOOsletter, out every two weeks.
Sign me up!