Chris Printed This: print is (definitely) not dead
We met Chris to talk about print, the ins and outs of zine-making and his journey as a queer artist.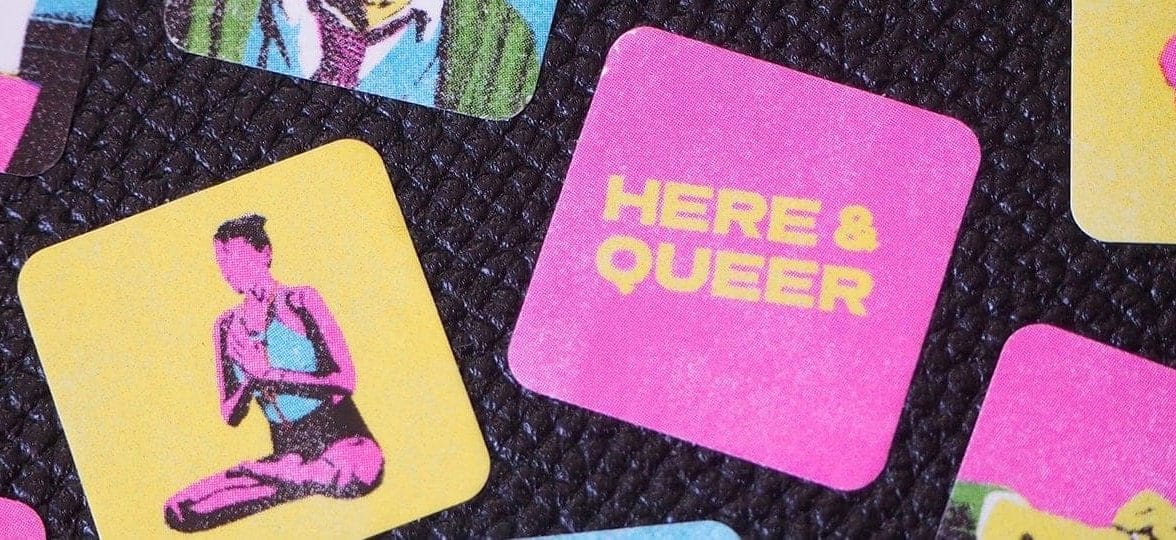 Chris Goggs has a special place in his heart for physical print. The designer, printmaker and sometimes potter – in his own words – likes to experiment with different mediums to bring his ideas to life. With his art zine LOOKSEE, he indulges his passion for visual experimentation while exploring the concept of what he calls "creative voyeurism".
We met Chris to talk about his love for print, the ins and outs of making a zine, and his journey as a queer artist in the UK.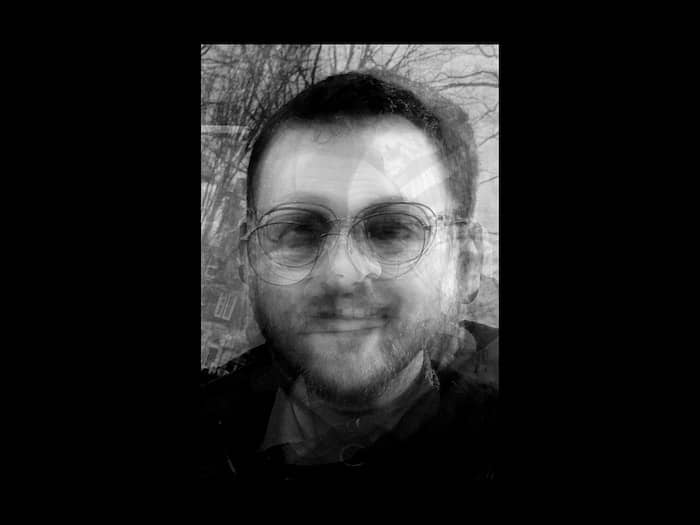 Where does your interest for zines come from?
So, my name is Chris and I'm a graphic designer by trade, but also an avid creator. I've always been obsessed with how things are made. Using these processes in my work to explain concepts and shed light on subjects that I think are important felt like a natural fit. 
During lockdown, I had absolutely nothing else to do but work and look at the news. So, in my free time, I committed myself to learning new skills away from the computer – from making lino prints and screen printing at home, to learning to develop black and white film using coffee and vitamin C tablets!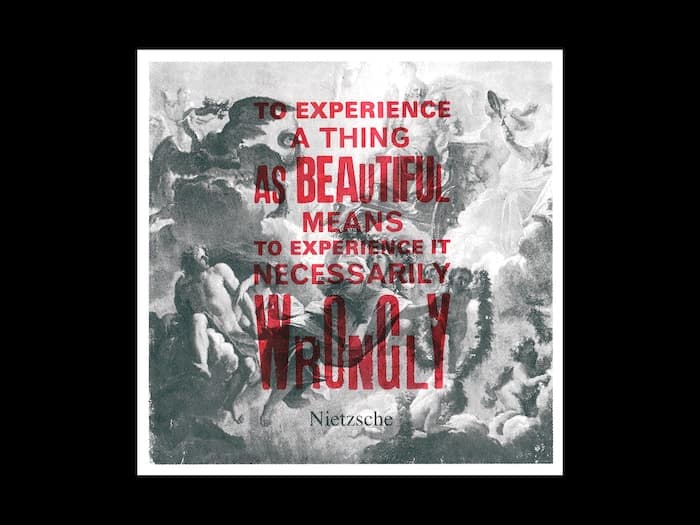 Having all of these disparate aspects of my work converge in the form of a zine just felt really natural, and importantly didn't feel like the heavy hard work of my day job.
What motivated you to make your own zine, LOOKSEE?
LOOKSEE was made as a way for me to focus on something that I've dubbed as "creative voyeurism", which is essentially anything creative that involves looking or being looked at. Think gallery selfies, Riot Grrrls, and LGBTQ+ artists.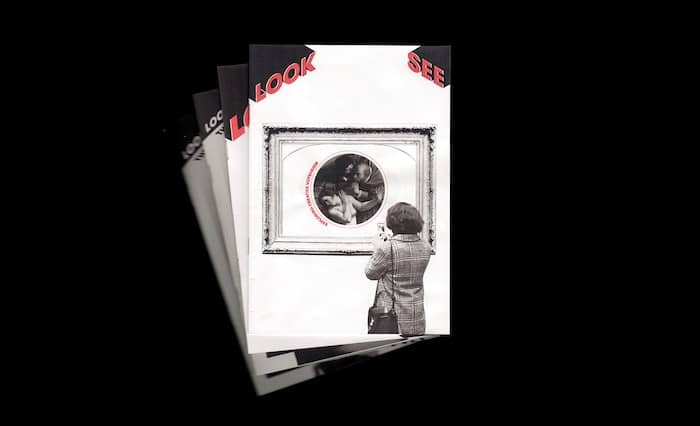 As a queer person, I think it's impossible to get away from the fact that you're always being looked at, often out of curiosity, but sometimes animosity. I rarely get through a day without someone side-eyeing me, so I thought why not explore this act? Everyone has interests, fears, hates and so on, and we all could do with looking at them from a different perspective, and that's kind of my aim with LOOKSEE!
Posters and zines have a rich history of activism, particularly for the queer community. What are you hoping to impact with your work, in the LGBTQ+ space and beyond?
I live in South Yorkshire now, in quite a built-up area, but I'm originally from semi-rural West Yorkshire, which isn't far away, but growing up I definitely felt like a bit of an island in terms of my interests. By making work celebrating the weird and wonderful things I love, I guess I'm looking to let other people with the same interests see that there's plenty of representation at both the local and global level.
Did you face any challenges in your journey as a queer artist? 
I would say it's harder for all queer people to be taken as seriously as our peers, even in something as queer as the arts. I don't think I ever really saw my background reflected in the people teaching me at school, college, or even university! Having said that though, I think I had an easier experience than a lot of people, and so much still needs doing to elevate queer voices.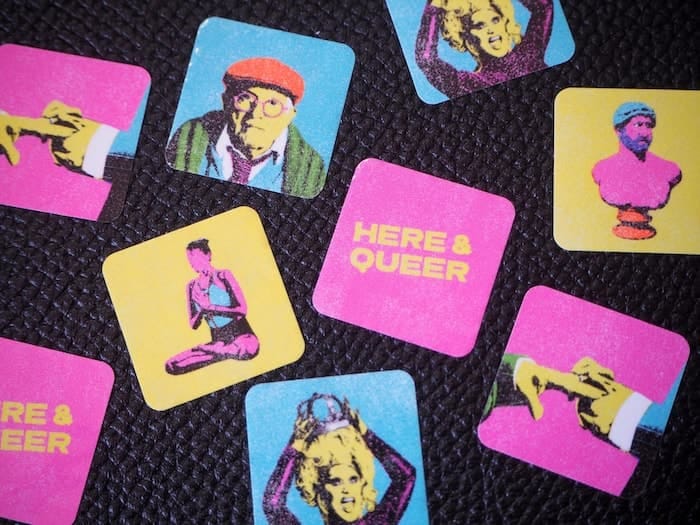 Your visual work mixes typography, illustration and photography, and you also write. As a multidisciplinary artist, why did you choose the zine format?
Zines feel very buzzy at the minute, but I think that's mainly because of the catch-all nature of the term. A zine could be any size, shape material, or thickness, and can be about anything at all. I'm a part time collector of them as well as making them, and I've seen zines on everything, from mushrooms to mountains!
How do you go about creating a zine? What's your favorite part of the process?
Personally, I love the research stage of making a zine. I read a lot of articles online and always try to collate what I've been looking at via the notes app on my phone, and choose the most related subjects as a starting point. For example, I was looking a lot at the artist Artemisia Gentileschi, who had a show at the National Gallery in London last year. At the same time, the artist Maggie Hambling unveiled a statue that got a fair bit of negative press due to it being a female nude. These two subjects then became the starting point and I branched out from there.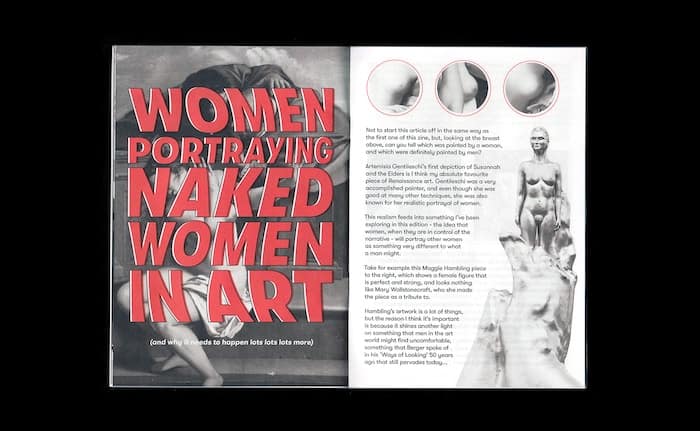 You seem to be an expert when it comes to printing. Which medium is your favorite and why?
I've always loved silk screen printing. I'm a very image-based practitioner, and I feel like the whole process of turning a photograph into something ink based is very exciting and presents endless possibilities.
As a graphic designer, what do you feel is the importance of physical print in an increasingly digital world?
When I was in university, we were constantly hearing about how "print is dead" and how nobody needs it now we have all we need in our pockets… I think realistically it's become cyclical, and recently there's been a push away from digital media, people suddenly love Polaroids again, and zines are now everywhere! It seems that COVID has only exacerbated this, we all dread picking up our phones some days, so I think having print as a form of escape is crucial right now.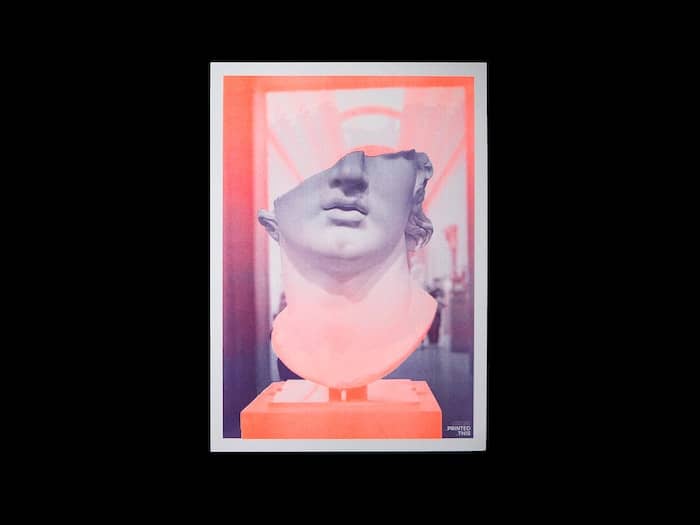 How do you use MOO for your business?
I used MOO to print my Business Cards as a graduate, and since then as a designer in the industry as well as in my personal work. I know I can rely on using MOO for a variety of products.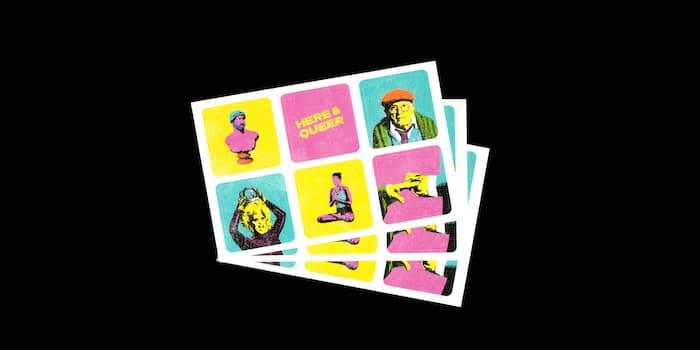 By far my favorite feature is that I can have as many designs as I like in the same product and at the same price [with Printfinity], so I can showcase my lino, riso, or silk screened creations without paying several times over!
Any upcoming projects you'd like to share with us?
I'm currently finishing off a project about exploring the people, places and history of queer identities in the North of England, and after that I might take a break from print and focus on my other passion: pottery!
Do you have any advice for creatives looking to make their own zine?
I think it's daunting until you do it. I was terrified of how many people might potentially see what I make and hate it, but there will be someone out there that will LOVE what you make – I can almost guarantee that.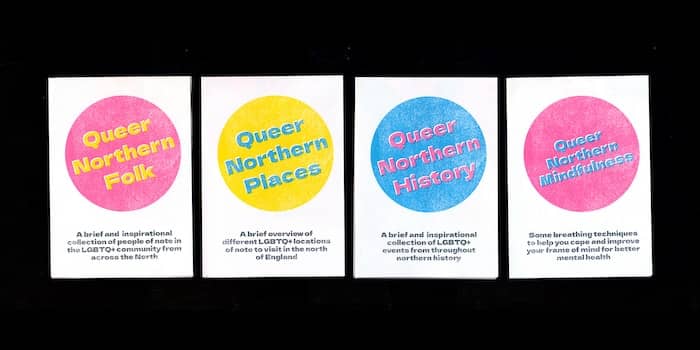 Finally, how will you be celebrating Pride this year after a year in lockdown?
This year we all need to go support our local Pride marches, you really don't realize how powerful something is for representation until it's not there anymore. We have all been through so much in the last 18 months, but from my own experience there's been such a massive outpouring of support on social media, and we need to make sure that support can be taken onto the streets! I'll be doing my best to keep it up and give support wherever I can.
Print is not dead! Let your creative juices flow and put your ideas out there with MOO.
Keep in touch
Get design inspiration, business tips and special offers straight to your inbox with our MOOsletter, out every two weeks.
Sign me up!