Tangram Studio loves our Gold Foil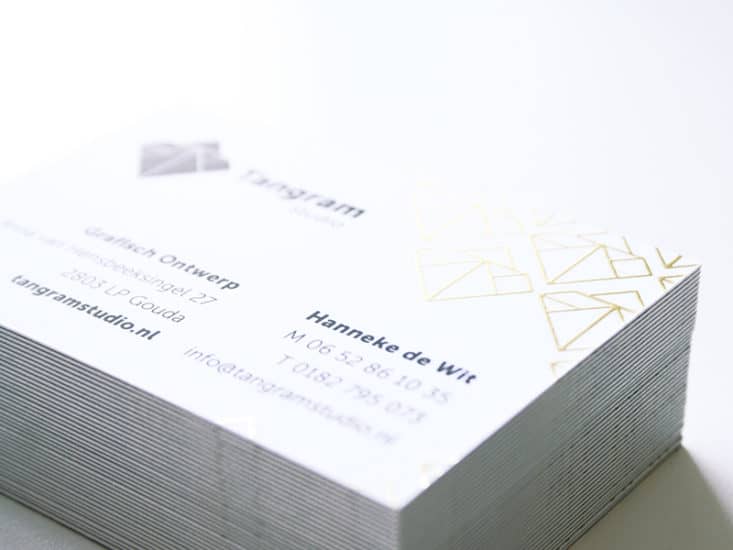 We love it when you share experiences of creating your business cards with us. That's exactly what Hanneke de Wit, founder of Dutch creative agency Tangram Studio did. We liked the use of our new gold foil finish so much, we decided to share it with you too. Over to you Hanneke!
For a while now, MOO has been offering Letterpress Business Cards and I love them! Though I really like MOO's designed templates, as a graphic designer with my own creative studio, I opted for designing my own.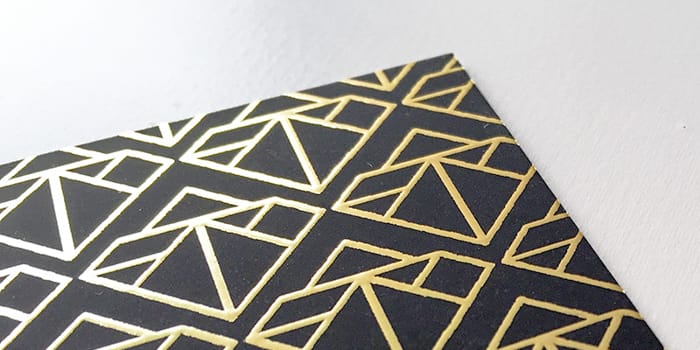 I was really surprised to find out that you could in fact order your own designs in the new Gold Foil, Spot Gloss and Raised Spot Gloss though! To give it a try, I ordered 50 cards. The paper stock that is used is twice as thick as the standard MOO Business Cards and the Gold Foil and Raised Spot Gloss give a nice relief you can both see and feel.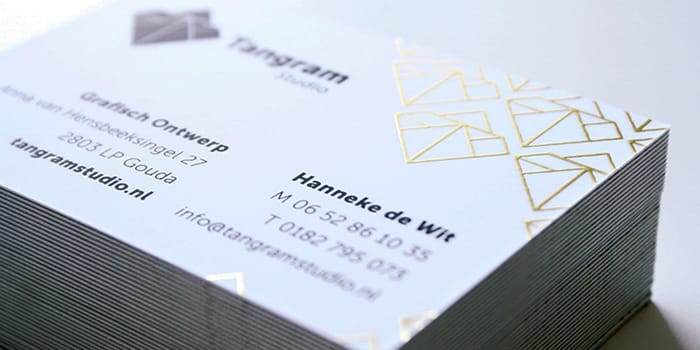 MOO's specifications say lines should be at least 0.5 points. This is what I did and all lines turned out very nice and sharp. The spaces between shapes though were a bit melted and not as sharp as the rest if the design. I wish they would give specs on this as well. For the back of my card I made a design containing my logo and my logo in outlines. To get the best results, I would advise to only use lines and uncomplicated forms when designing for Gold Foil.
If you would like to see all the cards and finishing's MOO offers, you can order a Sample Pack. A must have when you're a paper lover like me!
Discover the Tailored Collection.
Keep in touch
Get design inspiration, business tips and special offers straight to your inbox with our MOOsletter, out every two weeks.
Sign me up!