Blog to Boutique with Wear Lemonade
Meet the woman who's building an empire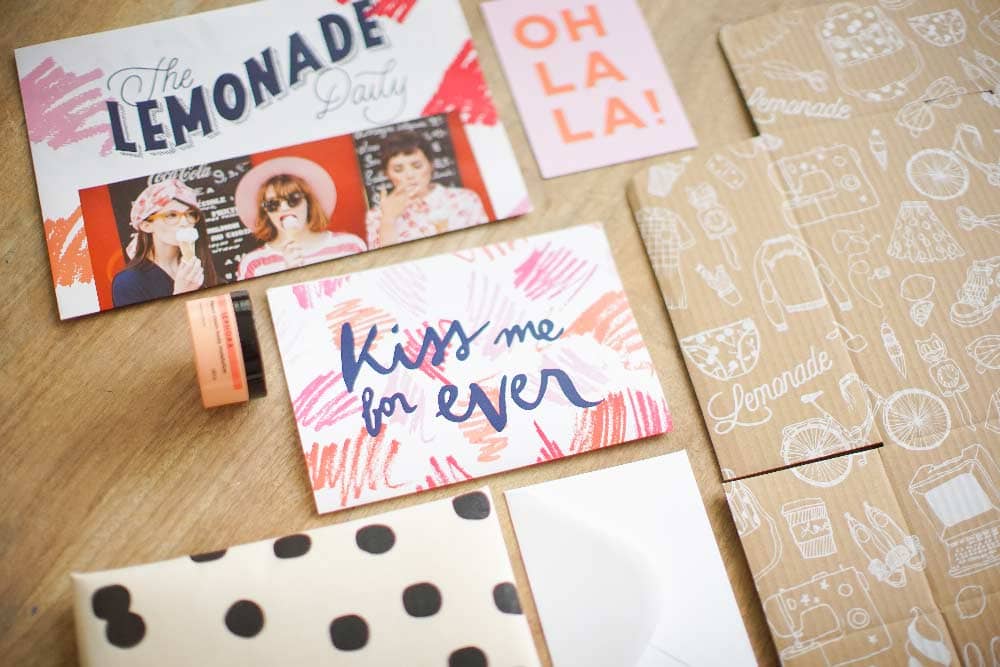 Following the major success of her fashion and lifestyle blog Make My Lemonade, Parisian entrepreneur Lisa Gachet set up online store Wear Lemonade to sell garments, accessories and DIY patterns. We met with Lisa and she told us how she expanded her blog into a boutique, talked about the importance of packaging, and who she'd share a lemonade with.
Tell me about your blog
I studied fashion and following a short career within fashion styling and journalism I set up my blog as an outlet for my interest in styling and designing. At the beginning, it was just brand content and collaborations. I branched out and organised workshops with my readers, it was so cool to meet people in person and see the way they gained confidence with styling and making clothes.
What made you launch the online shop?
I was missing my job as a designer and wanted a way to reconnect with this passion. I had also learnt a lot from the workshops and events – there was a genuine appetite for making things. Wear Lemonade started out only selling sewing patterns, but after three months we started to sell clothes too. Today, you can either buy the final result or buy the pattern to do it yourself! We started alone on my couch, and now there's seven of us working in a super cool studio in Paris.
How have you grown such a strong brand?
Right from the start, it was important the "lemonade spirit" is something fun. Over three years, without thinking about it actually, we have created the Lemonade universe through the content on our blog. Our clients speak about the "lemonade touch," something fun and fresh, colourful and playful. This is flattering, I guess it's about staying true to your values and not forgetting the details, like packaging.
Why do you think packaging is important?
The unboxing experience is so important to me! It has to feel like Christmas. It's a huge thing for someone to order something they can't touch. I use Lemonade-branded Postcards and Letterheads for inserts. I think of them as little soap bubbles: a lucky dip full of surprises. We use it as a gift for people who order through our shop – a way of saying thank you for shopping with us. Our packaging is full of original goodies, and we change everything every three months with our new collections!
What's next for you?
I'm hoping Wear Lemonade will continue to grow as a lifestyle brand. I envision us growing into a brand with stationery, homeware, accessories… kind of like a French MUJI – fun and colourful!
Finally, who would you share a lemonade with?
Beyoncé – I'm sure she'd be glad to share a lemonade!
Are you starting a business? Tell us in the comments below!
Keep in touch
Get design inspiration, business tips and special offers straight to your inbox with our MOOsletter, out every two weeks.
Sign me up!