How to design (even) better Business Cards
Stand out from the crowd with these expert Business Card design tips.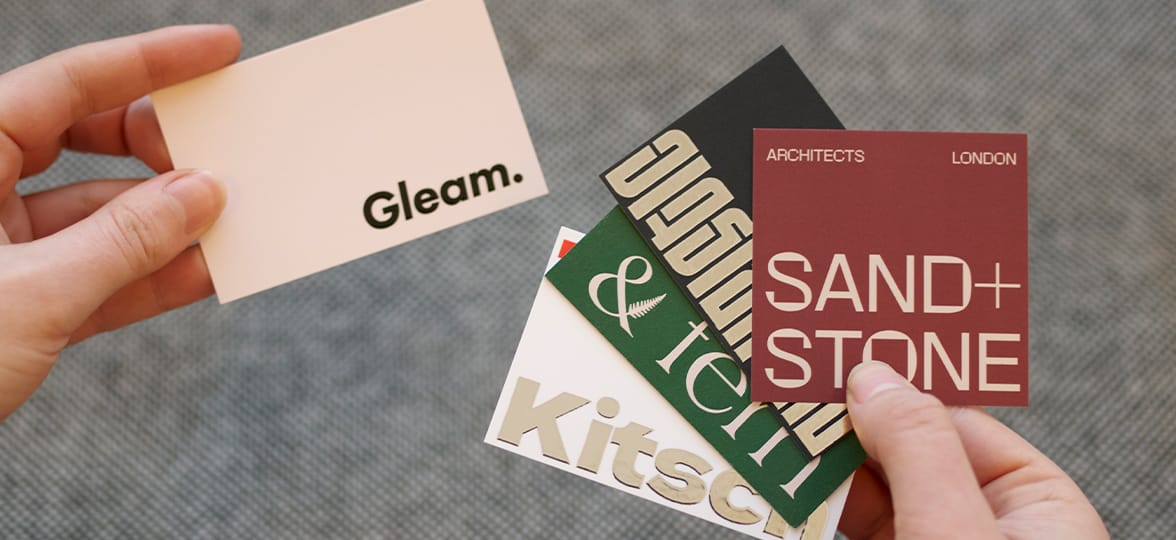 Designing stuff can be a minefield, even for a Business Card. What font do you pick? What finish do you use? What paper feels right? So we asked our experts for some of their favorite tips. Happily, they obliged.
Before you start…
First things first, find a template that reflects your brand. Whether you're making your first batch or looking to try something new, we do a wide range of templates for you to experiment with. So if you're an interior designer who wants to reflect your style or a baker, and keen to reflect your fun nature, there will be a design to match your professional aesthetic. Phil, our Head of Design, also suggests matching the Luxe color seam "to your brand color for a personalized touch."
What's on the card
Next, let's take a look at what to put on the card. Start by choosing a font. You want it to be legible and attention-grabbing, but think about it matching the font on your website and other marketing materials you have. This creates a seamless brand experience and helps to build brand recognition. Try out fonts like Times New Roman for a simple yet sophisticated design. Or Futura for a more modern vibe. There are even fonts like Myriad Pro, which was previously used by Apple.
Then, consider what's going on the Business Card and why. The point of handing one out is so people can easily contact you, right? So include only the most crucial information. Phil suggests, "leaving space for a handwritten message or a name," to add that personal touch or context around how you met. If you have more information or a portfolio, "add a QR code so that people can visit your site or socials a lot quicker."
Focus on size & shape
The size and shape of your Business Card will also affect how much information you can include. Will you go down the conventional route? Or go bolder? Most cards are rectangular, with the information laid out horizontally like a credit card, but what's stopping you from going square, mini or smoothing those corners?
Keep in mind how your information will look on a card. Our graphic designer Eleanor says, "For long emails or websites, choose to design a layout using a landscape MOO size format." On the other hand, "opting for the Square Business Card will make yours stand out from the crowd. A perfect format if your branding has a square logo."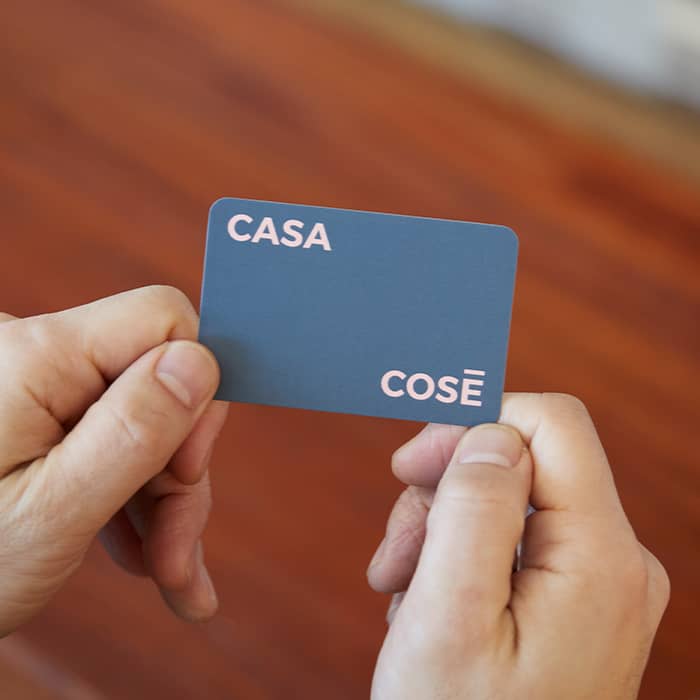 If you're looking for other ways to set your card apart, Michela on our Design Services team recommends, "Rounded corners are sleek and an easy way to make your card stand out. In a world of simple rectangles, yours will already look more intentional and well-designed." Our Head of Brand Design, Yoshi, gives us a suggestion on texture: "If you're a material lover, go Cotton!"
Do something special
Make your cards work twice as hard for you and your brand. Our senior designer, Jonny, suggests using, "Raised Spot Gloss to add subtle tactile height and elevate your brand." Michela likes a bit more bling. "It's hard to resist picking up something shiny! Adding Gold or Silver Foil elements to your logo or design can really engage your audience and make them want to hold your card again and again to see the shimmer!" Additionally, Eleanor notes, "if you're looking for brand colors to pop – choose our Super paper stock."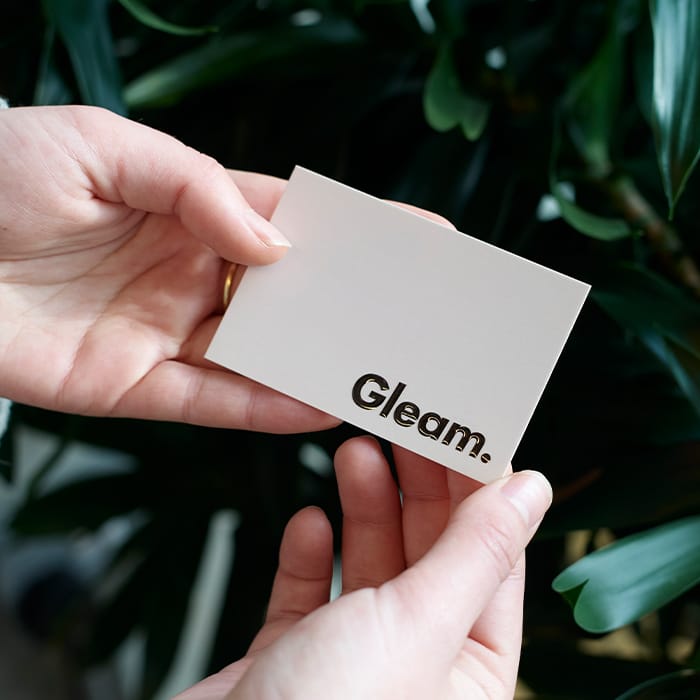 Maybe you're a photographer or have a portfolio of work to show off. Ricky, our graphic designer, says to, "use Printfinity. Highlight your company projects, brand patterns, photography or artwork. It's like getting 50 different Business Card designs for the price of one."
Finalize your design
All of your design features are in place, your special effects and finishes chosen – now's the time to double-check your design and make sure everything fits together. Be sure to examine the visuals and question where everything aligns. Make sure the text is legible and the images aren't pixelated. Last but not least proofread and proofread again. Then, ask someone else to proofread too.
Ready to get started? Design your dream Business Card today.
Keep in touch
Get design inspiration, business tips and special offers straight to your inbox with our MOOsletter, out every two weeks.
Sign me up!