QR Code 101: How to use QR codes for your business
Find out more about QR codes, their uses, and how to make a QR code in our handy guide.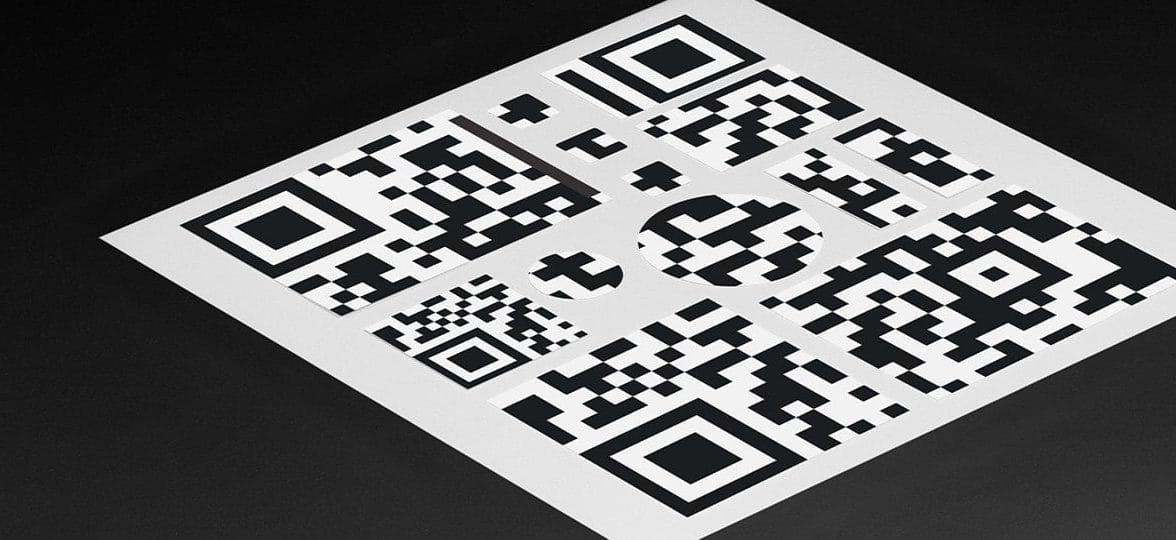 QR codes have recently rocketed to digital stardom, despite being around since the nineties. Their renewed success comes from them being a hands-free way to promote almost anything, from pub and restaurant menus to salon services, websites and portfolios. 
Here's a handy guide for all things QR code, we'll even tell you what the heck a QR code is and how to use them for your business. 
What even is a QR code? We'll tell you
QR stands for "quick response", and it's a 2D, computer-generated barcode that contains information. Simple. It was invented in 1994 by a Japanese automotive company and is inspired by game pieces on a Go Board. It borrows a lot from its ancestor, the barcode, but beats it when it comes to fast readability and storage capacity.
Ready for more? Here's how to use a QR code
Think of QR codes as like a digital label you can scan with your phone's camera to open all the information it holds. Just hover over a QR code using your phone's camera or open a specific app to scan it. You just unlocked the world of QR codes!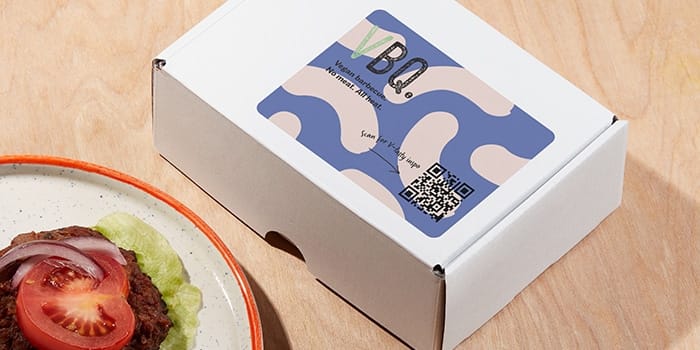 Let's get stuck in – everything you can do with a QR code
In short: loads! You can use QR codes to easily share contact information through vCards, send URLs, emails, phone numbers or even deliver text messages. They're particularly good at converting physical interactions into online actions, so pop them on your brand's printed goods like flyers, menus, and business cards.
Here's some more QR code examples to get you inspired:
Promote your website
Use a QR code to link to your business website from your Business Cards or Flyers. It's a great way to make it even easier for potential customers to learn more about you or your brand. You can add it next to your contact information and add a line to tell them what it's about.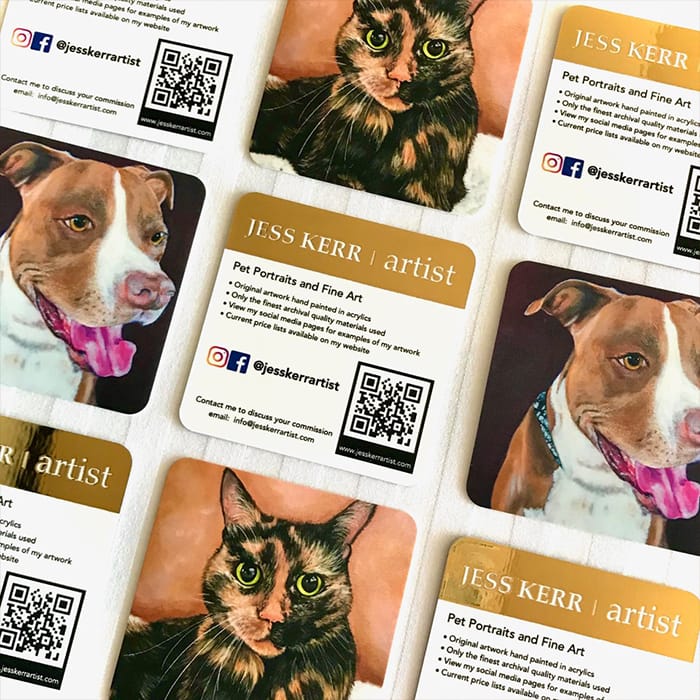 Create a safer experience
The Covid-19 pandemic has changed the way we think about in-store customer experiences, especially in places where transmission risks are higher, like restaurants. QR codes have been great for contact tracing in general, but also to help reopen bars and restaurants safely. With QR codes, you can prompt customers to register with contact tracing apps from the Menu or an informative Postcard without having to leave their table. If you want to limit touchpoints, you can also stick a vinyl Sticker directly on the table, with a QR code linking to your online menu where they can order and pay in a safe way.
Share some inspiration
If you have a company blog or a social media account where you share tips and inspiration, promote it on your marketing materials! Link to your blog or Instagram account from your brand Stickers, product instructions or care card to help them get the most out of your products or services. For example, if you're a vegan barbecue brand, you could link to your recipe blog from your instruction cards, so your customers get more ideas on how to cook your delicious vegan meals. Selling jewelry? Link to your Instagram or Pinterest from your backing cards to share more inspiration and styling ideas.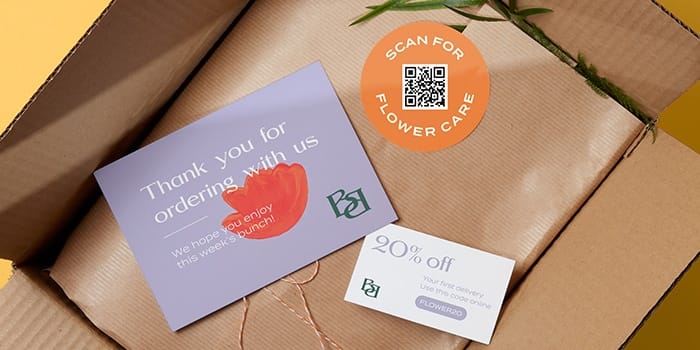 Show your portfolio
Our Printfinity option lets you showcase your portfolio on your Business Cards or Postcards. Take it a step further and use a QR code to link them to your online portfolio. Whether it's your Instagram, Behance or a full-on website, give potential clients as many opportunities as possible to see more of your amazing work.
Slide into their contact list
Email, phone, vCard – you name it, QR codes can share it. Don't give potential clients an opportunity to lose your contact details. The easier it is for them to save your number or email, the more likely they are to get in touch. Keep that business coming!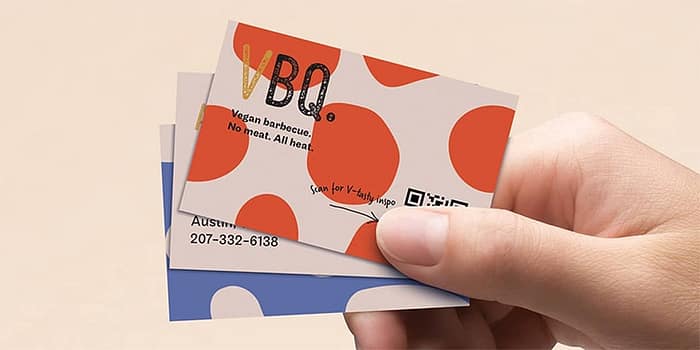 How to make a QR code
When you're creating a design online, our MOO QR code generator lets you create and add a custom QR code directly into it. If you're using one of our customizable templates, you can also use our QR code tool (just make sure there's an image placeholder in the design). The good news is, it works for all of our print products!
Now you know everything, from what QR stands for to how to make a QR code. Got your fill of QR code ideas? Create your own with our QR code generator when you design your MOO products online.
Keep in touch
Get design inspiration, business tips and special offers straight to your inbox with our MOOsletter, out every two weeks.
Sign me up!