How we MAKEIT: MOO on the farm
Discover MOOsters embracing the smallholding lifestyle in the idyllic Norfolk countryside.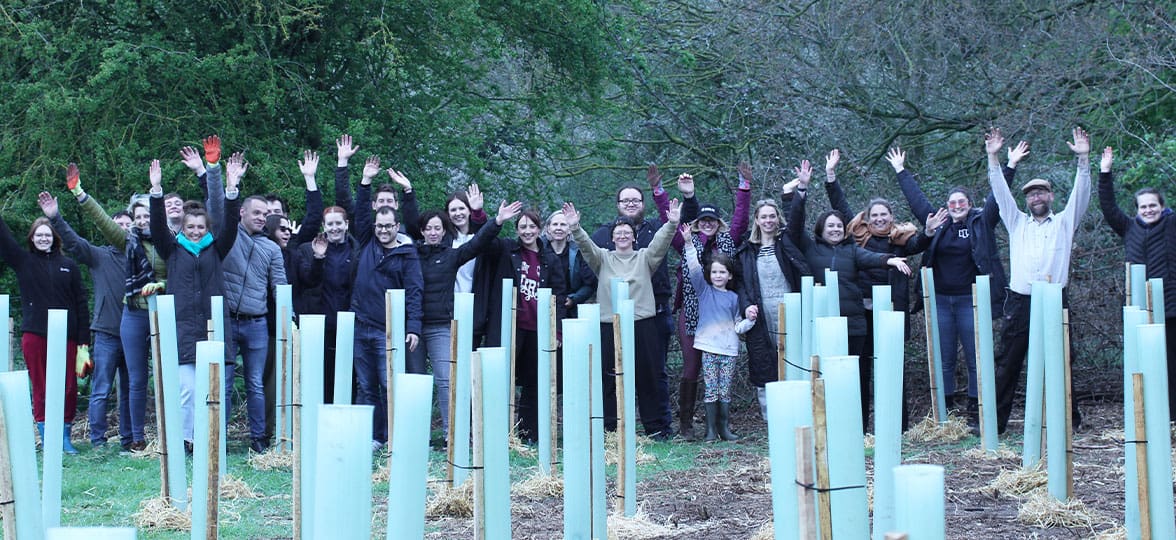 At MOO, we love a farm (it's pretty fitting, right?). So every quarter, as part of our commitment to employee wellbeing, our MOOsters get the chance to unwind, connect and embrace the smallholding lifestyle in the idyllic Norfolk countryside. The majority of attendees come from our UK offices and production sites, but this benefit is open to all global MOOsters, and makes for a lovely experience when our US colleagues pay a visit.
With regular visits put on for MOO employees, some of the most recent attendees to the farm were happy to share their experience.
Kate from our tech team said; "It was great to be able to have a break and a change of scenery without any pressure to be doing anything for work or my personal life. I appreciate that MOO makes a genuine commitment to supporting employee wellbeing."
More than just a farm
Trips to the 'MOO farm' started two years ago, as an initiative to encourage MOOsters to unwind and unplug outside of work – especially since our UK HQ is in London and escaping the city life is much needed! Rich from our analytics team owns a smallholding in Norfolk which is the perfect location to unwind (and get stuck into some farm chores!)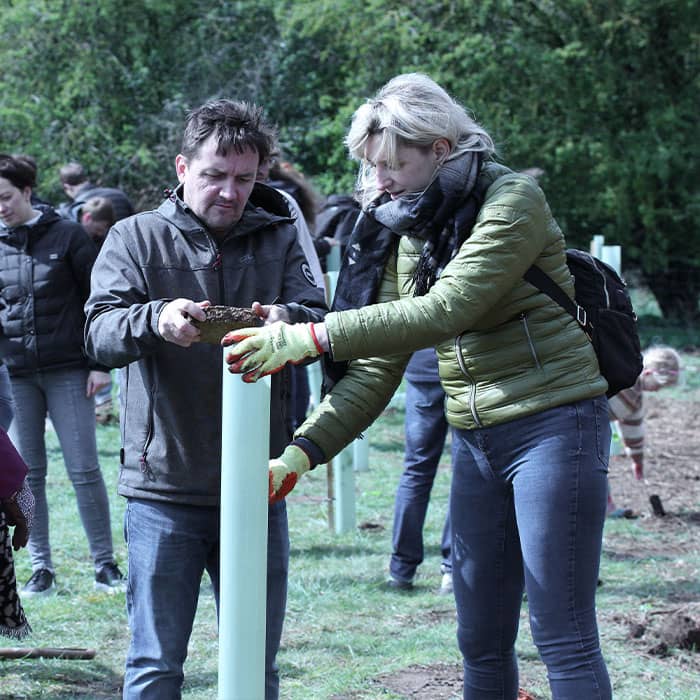 For the most recent visit, MOOsters were lucky enough to welcome 22 lambs. And to add to the excitement, over 100 trees were provided by the Woodland Trust to be planted on-site.
From felting animals, and beeswax molding to quill writing. These dedicated days out from the office are a chance to have some fun and create something unique to take home. Claire from our admin team told us her highlight was spending time with the animals; "I really enjoyed seeing all the different animals – from piglets to lambs to donkeys to quails!"
Some were more keen to roll up their sleeves and get involved in feeding the animals and planting trees. "Tree planting was great fun and a wonderful team-building time, I've never planted trees before so it's great to do something new and help nature at the same time," said Tom from the sales team.
These visits are part of MOO's expansion of our diversity and inclusion as well as mental health and wellbeing initiatives outside of our offices. We believe in creating meaningful experiences that allow our MOOsters to connect with each other, and our shared values.
"I've never planted trees before so it's great to do something new and help nature at the same time."
Helen from the social media team told us "I really appreciate MOO for allowing us to spend the day away from our desks and focus on our mental health. It shows how much MOO values our well-being and the importance of making connections outside the office."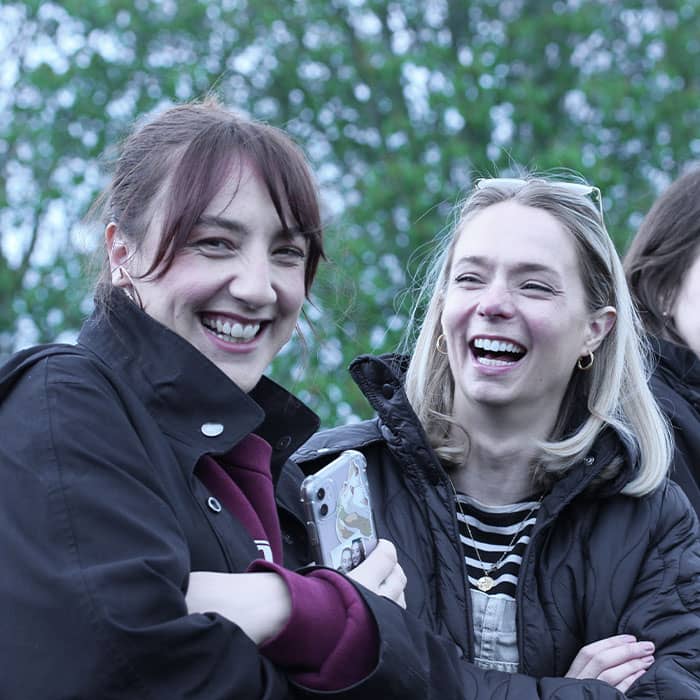 MOO Culture
MOO is the kind of workplace where you can really be yourself. We want to help our employees grow in their careers and set them up for success – while also recognizing the importance of flexible working arrangements and having a well-being-first approach. Here are some of the benefits and initiatives we offer:
Flexible working (work from our beautiful offices or from the comfort of your own home)
Work From Anywhere program: Read How these MOOsters Work From Anywhere.
Our very own Zen Room, where you can chill out and -occasionally -have a massage.
The opportunity to take some hours back during summer months to be able to enjoy the sunshine!
Fun socials and craft workshops, and lunches at the office – because, let's be honest, who doesn't love free lunch?
MOO is committed to nurturing a healthy work-life balance and providing opportunities for our MOOsters to flourish both personally and professionally.
Want to join the MOO crew? Follow us on LinkedIn and check out our open roles here.
Keep in touch
Get design inspiration, business tips and special offers straight to your inbox with our MOOsletter, out every two weeks.
Sign me up!