How financial brands break through with storytelling
With so much competition, effective storytelling can help wealth management brands stand out.
With so much competition, effective storytelling can help wealth management and finance brands stand out.
Everyone loves a good story. But have you thought about how storytelling can play a bigger role in developing your brand? All kinds of companies use narrative techniques to let potential customers know where they've been and what they stand for. It's become increasingly important for brands in recent years, especially in complex and highly regulated industries – such as finance and wealth management.
But, what exactly is brand storytelling?
Settle in because like any good tale, this one is going to have a satisfying story arc. Let's start right here at the beginning.
Brand storytelling is the art of using a narrative to show customers what you value as a brand — and either directly or indirectly connect it to their products. The best storytelling campaigns leave customers feeling like supporting the brand makes them a part of the journey.
Brand stories can be told across various forms of media — from short films to long-form blog posts. All that matters is that you craft a powerful story that your target audience can relate to and deliver it in a format they'll be sure to see.
The impact of brand storytelling
For many businesses, storytelling is an essential part of the marketing team's toolkit — helping to build brand identity and connecting in a way that can increase brand loyalty. Recent trends in consumer behavior have made brand storytelling especially potent. Many of today's audiences not only care about what they're buying but from who. According to 5W PR's Consumer Culture Report, 71% of consumers, and 83% of millennials prefer supporting brands they feel share their values.
Does my business have a story worth telling? (Hint: Yes!)
Some investment advisors may worry that their brand story isn't interesting enough, and would prefer to keep the spotlight on their services instead. The truth is, even without a heartwarming origin story, every business has a tale worth telling. It's just a matter of telling it in the right way.
A great way to determine your brand story is by revisiting your organization's mission and the values it holds dear. From solving an industry-wide problem to bringing people together, there's a reason your business exists (besides just making money).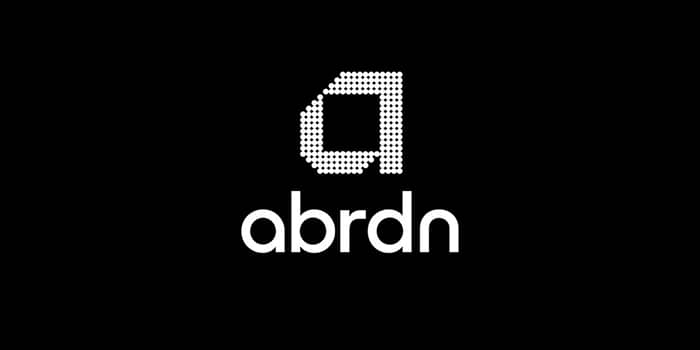 For an example of this, look no further than the recently rebranded financial services business, Abrdn. Formally known as Aberdeen Standard Life, they were keen to showcase themselves as a modern, digitally enabled brand. They conducted research that found more than half of people (54%) believed that investing their money could have a positive impact on society.
This led to a campaign that looked at the societal returns of investment, not just the financial benefits. The initial film focused on real life stories, including an emotive subject – the progress made in the field of robotics and the advancements in prosthetics technology this has enabled. To make it even more impactful, it featured real-life father Ben, and his determination to create a fully-functioning prosthetic arm for his son, Sol. Far from just dry facts, this powerful storytelling helped to set out Abrdn's ambitions and show a real sense of purpose.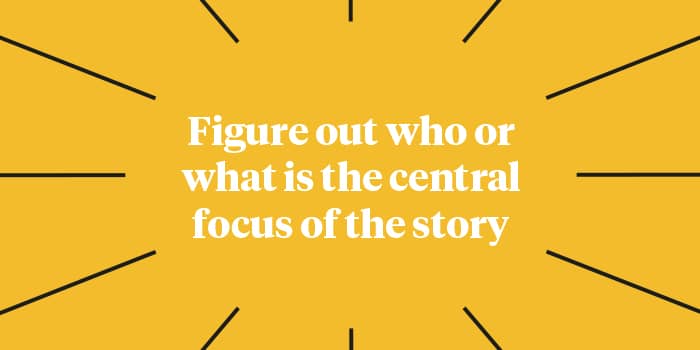 Getting your brand story right
Of course, working out what kind of story to tell is just half of it. Then you need to figure out how to tell it. That will include structuring the narrative, picking marketing mediums that your target audience interacts with and creating powerful, relatable content.
Every great story has a few shared elements: characters, central themes and a satisfying conclusion. Your brand story is no different. Figure out who or what is the central focus of the story — and what kind of problem they're addressing. Make sure the story you're telling connects to your brand values in a way that consumers can identify with, even if you don't directly spell it out. Finally, wrap your narrative up with a conclusion that ties the story back to your brand and includes a strong call to action for consumers.
From there, you'll need to determine the best media through which to tell your story. Look at the target audience of your storytelling campaign and create content that has the best shot of reaching them. The options are endless, from a written interview to a short photography collection or video. Your storytelling campaign may be best-served stretched out over multiple formats, combining web presence with print marketing.
Keeping brand consistency
Your story isn't just something you tell and then tick off. You'll want to come back to it time and time agian. It's the consistent red thread that makes sense of what you do. So, whatever your medium of choice, be sure to keep the visual aspects of your brand, such as colors, fonts and artistic style, consistent. Look to other parts of branding, like the color choices and logos on your Business Card, for inspiration.
What MOO can do for you
And there we are at the end of this article… but it could just be the beginning of a brilliant new chapter for your brand.
When you partner with MOO, you gain the support of our team who can help you bring your brand to life – in an effortlessly expert and pleasingly cash saving way. We have a choice of business plans that can help brands in the financial and wealth management sector tell their story. Just see which one is right for you, and get ready to give your brand an upgrade. Sign up and you'll benefit from easy ordering, exclusive products, expert design support and savings all year round.
Ready to tell your brand story with MOO? Just fill out the form below to speak with an Account Manager and find out how our business plans can help your business to brand brilliantly.
Keep in touch
Get design inspiration, business tips and special offers straight to your inbox with our MOOsletter, out every two weeks.
Sign me up!