Cotton business cards have landed!
Ready for something new? Try Cotton – our new paper made from 100% recycled T-shirt offcuts.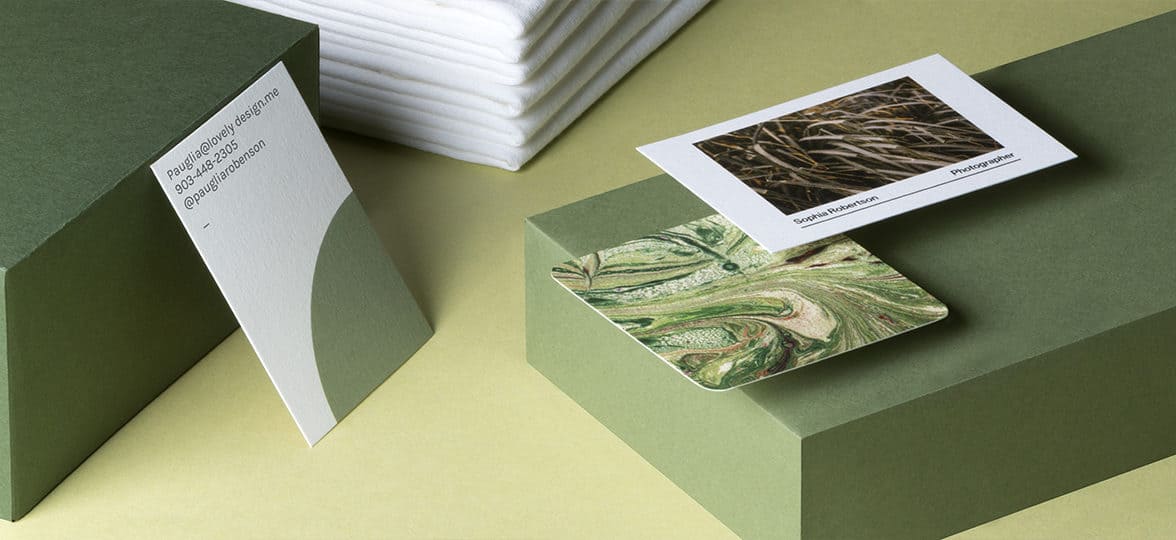 Ready for something new? Try Cotton – our new paper made from 100% recycled T-shirt offcuts.
We're adding a new kind of paper to our line-up – and this one's very special indeed. It's made from cotton – specifically T-shirt offcuts salvaged from the fashion industry. Everyone's got a favourite T-shirt – now you can have business cards made from the same stuff.
Cotton paper itself isn't a new idea – in fact, paper's been made from cotton for more than 200 years. Historically, it's been reserved for the finest uses – money's often printed on cotton paper, as well as artworks and manuscripts. But after wood pulp became popular, its production decreased dramatically.
In collaboration with Mohawk Fine Papers, we've resurrected this old technology – and combined it with a very new kind of source material. Recycled T-shirt scraps – saved from waste and given a new lease of life: as your business cards. Together, this old manufacturing technique and this new material create something beautiful – a durable, beautifully textured, bright white paper. We think you'll love it.
WATCH: Find out more about the story of our brand new Cotton paper
https://youtu.be/A8BLSf0toI0
How we make Cotton paper:
1. Save the scraps
Cotton jersey offcuts are salvaged from pattern cutters – whenever the pieces to make a T-shirt are cut from a roll of fabric, the bits left behind usually go to waste
2. Pulp 'em
Once we have enough scraps, they're pulped – shredded down and mixed with water to make a fine enough pulp to make a very fine paper.
3. Roll out the paper
Just like any other paper, Cotton's made by running the pulp through a machine to first agitate out the water, then dry the sheets.
4. Cut to size… and get ready to print
The sheets of premium, bright-white paper are trimmed to the right size for our printing presses. They're waiting there now, ready for your to put your name on them.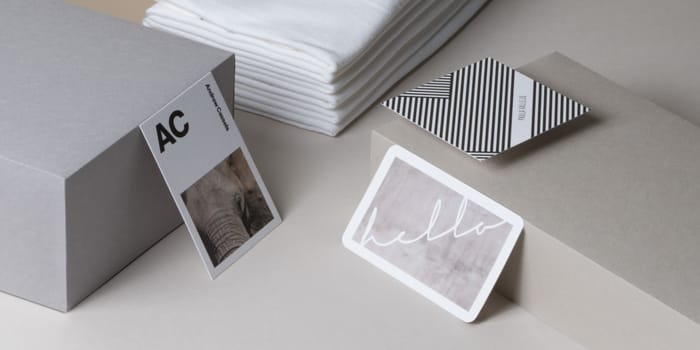 We can't wait to see what you make of this new paper – it feels amazing (well, it feels like cotton) and it's a dream to print on. Naturally bright white, it makes lettering and colours look even sharper and brighter. And as it's made from completely recycled, pre-consumer waste, it means you can look good while you're doing good.
But what we really love is the story. What could make a more memorable introduction than handing someone your business card and telling them it's made out of the same stuff as a regular cotton T-shirt?
October 2022 update: This article references the way we used to make Cotton Business Cards. We now use a different process.
Keep in touch
Get design inspiration, business tips and special offers straight to your inbox with our MOOsletter, out every two weeks.
Sign me up!