Where creativity meets community: SoWa Boston's recipe for success
Heidi Arni talks about how SoWa engaged with the local community and the secrets to vendor success.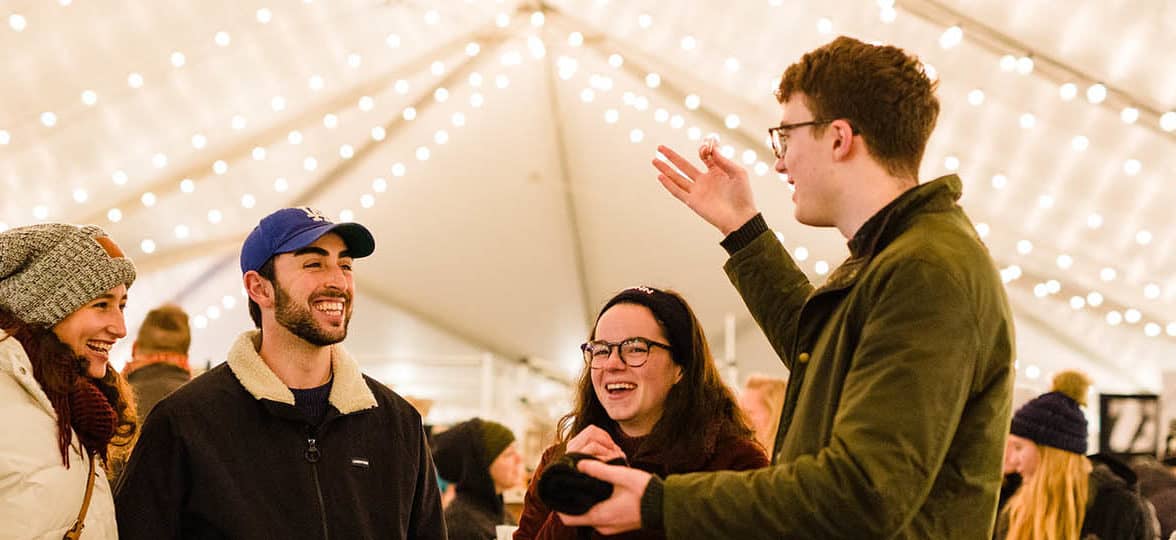 SoWa is a multifaceted brand. Based in Boston, this creative ecosystem is home to over 200 shops, studios, galleries and restaurants. Originally a neglected part of the capital of Massachusetts, SoWa – for South of Washington – turned the area into a vibrant district, connecting with the local community through art and design.
Needless to say, our Boston MOOsters were sold the minute they opened their doors.
We met Heidi Arni, event and marketing director at SoWa Boston, to talk about creativity, how they engaged with the local community and the secrets to vendor success.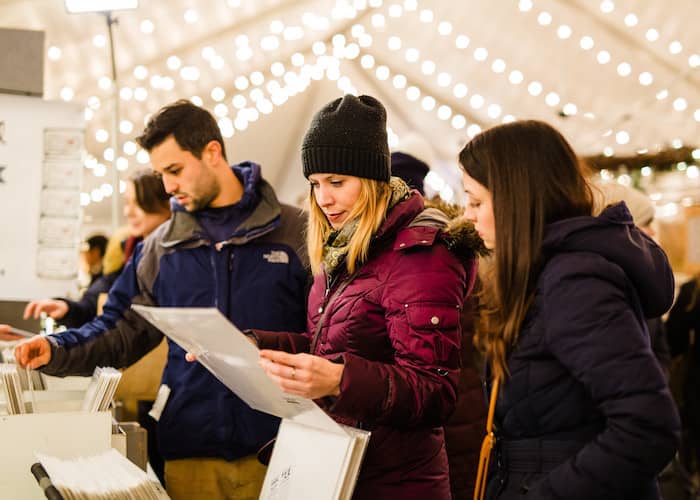 Tell us more about SoWa. How did the project come to life?
SoWa has been decades in the making. The area was previously a bustling enclave of industrial factories which manufactured everything from pianos to furniture. Our founder Mario Nicosia had a vision for SoWa (South of Washington – a term he coined) that included revitalization, creativity, and community. He has been able to transform an area of Boston that no one wanted to visit due to crime and dilapidation into a thriving and vibrant destination to live, work, and play.
SoWa Boston has become a staple of the area. How important was it for you to adapt to, and interact with, your environment?
A city is an ecosystem – a living, breathing entity in constant evolution. In line with the spirit of a neighborhood that has already undergone several transformations, SoWa is constantly re-inventing itself, based on the times and the needs of the community. We're actually about to launch a whole new brand identity, in line with attracting artists, makers, designers, small business owners, entrepreneurs, and events of the highest caliber.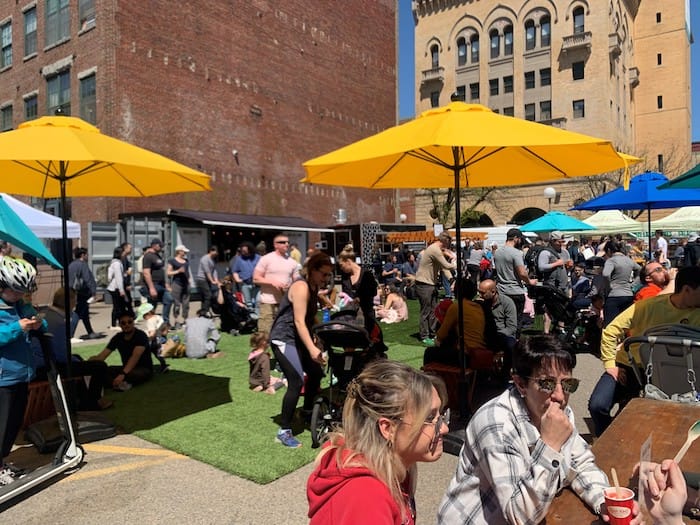 How do you handle your marketing and promotion efforts as a creative-first business? 
I get creative! Like most small businesses with limited marketing budgets, SoWa relies heavily on carefully cultivated social media networks, email lists, and cross-promotion as well as collaborations with our resident artists and brands, our SoWa Open Market and Winter Festival makers, and the wider South End community. 
Word of mouth is incredibly important to us, as one must truly experience SoWa to fully understand it. Attending one of our community events is the best way to get a taste of all the SoWa offers and see it in action! 
What role does physical experience play in SoWa's ecosystem? How do you think it can help people better connect with art?
As we've all learned throughout the pandemic, physical connection is a vital part of the human experience – and one that cannot be ignored if we are to thrive both individually and collectively. The energy exchange between people, places, and objects through the five senses is paramount to the artistic experience, as our emotions are directly linked to physical sensations. In the past, we might have called this magic. Now we call it science. The bridge between all of it is art.  
Physical connection is a vital part of the human experience – and one that cannot be ignored
I have personally found creativity and innovation go hand in hand. Creativity is connecting disparate dots to form something unexpected or original. Innovation has traditionally been the end result of my innate and applied creativity. I'm sure others experience it differently, but this is how it takes form in my life.
Although sometimes frustrating, "creative constraints" tend to yield the best results, as they push you to explore ideas and angles you would never go near in a perfect world. I think human beings are by nature creative and innovative, but those qualities get tamed from a young age in favor of productivity and automation. 
My goal with every event in SoWa is to help others reclaim their creativity and rediscover joy within the creative process.
What are the main challenges for creative businesses today, in your opinion?
Finding your point of difference. Telling your story. In an increasingly digital world with lots of "noise" and competition, creative businesses have the challenge of marketing themselves effectively. The digital landscape has opened doors that didn't previously exist but with that came a multitude of new choices for the consumer, perhaps too many choices, to the point where it can become overwhelming. 
The idea of purchasing with purpose is catching on, but that also means artists and creative businesses must tell engaging and compelling stories about their products, their artworks, and themselves to capture the imagination and loyalty of the modern consumer. 
Can you share some secrets for small businesses looking to join your market vendors? How can they put all the odds in their favor?
The top three things we look for in a business hoping to join SoWa are a collaborative mindset, quality work and a creative spirit.
I'd recommend establishing your online presence through a website and social media channels so that your digital application accurately reflects your physical products. Make quality design and visual appeal a priority. First impressions count! You should also become an active participant in the community. Make human connections. And of course, BE KIND.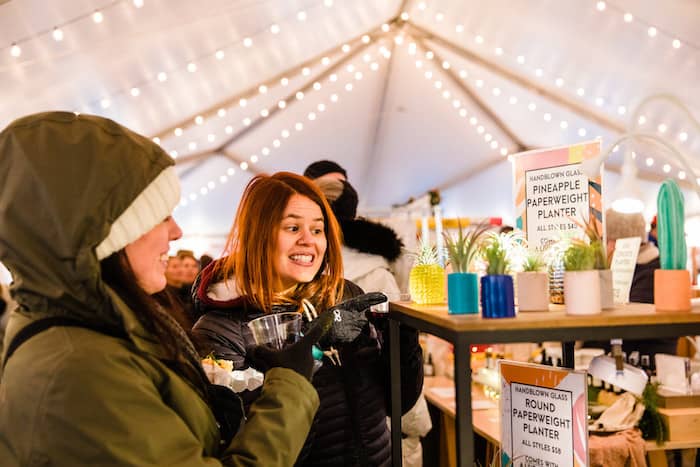 Showroom, market, galleries… How can artists and creative businesses find the right fit for them?
First, find the community that resonates most deeply. Like people, communities develop their own personalities and priorities. Artists and designers will feel most at home and productive in an environment where they feel a sense of belonging around a shared identity, yet feel challenged and invigorated by diversity and a variety of perspectives.
Find the community that resonates most deeply
Any exciting projects coming up you'd like to share? 
YES! SoWa Open Market season starts in May, and so does immersive yoga. We also have the SoWa MUSE explorative series and late nights happening on the first Friday of each month. Our SoWa art walk and Latin music festival will take place from June 17 to June 19 and both the National Geographic's "Beyond King Tut" and SoWa SOUL "Phoenix Rising" immersive experiences will start at the beginning of July. You can follow our website and social media for more info.
SoWa Boston spans the area from Mass Avenue to Herald Street and from Shawmut Avenue to Albany Street. Learn more about their mission and events here.
Keep in touch
Get design inspiration, business tips and special offers straight to your inbox with our MOOsletter, out every two weeks.
Sign me up!