The joy of unboxing: Miriam Brafman of Packlane
For brands in the business of shipping out their products, having a well-designed product is only half the journey. Polished, thoughtful packaging can spark the extra thrill of a connection between a company and their customers. That's what one-time programmer Miriam Brafman was aiming for when she started Packlane, a startup that lets brands create beautiful boxes in just a few clicks.
The big idea
Brafman grew up in Silicon Valley, where her self-taught web development and design skills eventually led to a full-time job building web interfaces for scientists. "I wasn't really enjoying the work, and wanted to be doing something a lot more creative," she says.
That creative something became a business of her own – though she had no idea what the product itself would be. Instead, she was inspired by the possibility of designing the brand around the product, one that would leave a lasting impact.
"I liked the idea of creating a real brand experience."
So Brafman began researching ways to create real, tactile character for her would-be product — from pretty packaging inserts to the box itself. But alas, online searches for the right proved fruitless. There just didn't seem to be an easy way to create good-looking, customized packaging. "That's when it occurred to me that this was a really interesting project in and of itself: finding a way for designers like me to easily create beautiful packaging online," she says. "There are entire blogs dedicated to packaging design, but no manufacturers were capitalizing on the really beautiful design aspect of packaging."
Researching the market
From that moment, the journey to create Packlane began. "One of the first things I did was research the market," Brafman says. "I wanted to see if there were other people that would have the same need, so I started looking at different forums and communities. One of them was a community around subscription boxes, which were kind of up-and-coming at that time."
In these forums and Facebook groups, Brafman found, one of the topics that kept coming up was the physical boxes themselves — the vessels in which these companies would ship their monthly batches of beauty supplies, healthy snacks, or jewelry. Many of these companies had stunning brand design for their websites or business cards, but they needed a way to deliver that experience all the way to their customers' doorsteps.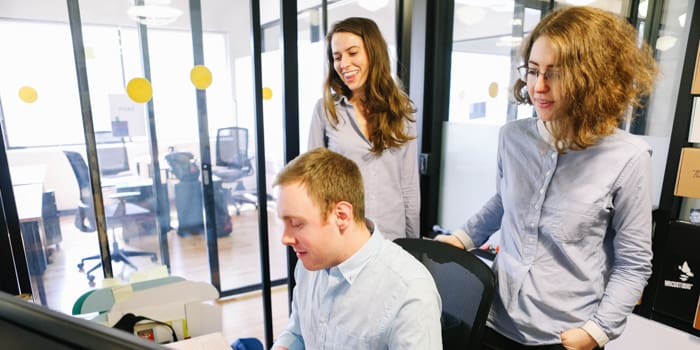 Build and reach
With a clear need in the market and plenty of design inspiration, Brafman got to work building an interactive tool for brands to design their own boxes and packaging. "Since I'm a web developer, I was able to just start building it," she says. "I didn't have to hire anyone, and I was able to start executing all aspects of the project."
To bring the idea to life, Brafman needed visuals for the site, so she rented a photo studio in San Francisco and began capturing images of example packaging. Once she had a tangible product and a functioning site, she began reaching out to vendors and potential customers.
Countdown to launch
Brafman held onto her day job at the lab, but in the months leading up to launch, it became clear she couldn't do both. "I was really distracted by working on Packlane, so I decided to take the risk, leave the job I was working at, and dedicate myself to working on it full-time," she says.
So Brafman hit the 'launch' button, and orders began to trickle in. "I grew the customer base very slowly at first. It took off after I was in business for a few months and started acquiring customers who were really happy and telling their friends," she says.
Orders came from all types of businesses: subscription box companies, dental equipment vendors, educational institutions, and more. "A big thing that we're excited about is expanding the market for packaging," she says. "There are a lot of new use cases too, like new employee gift boxes — people wouldn't purchase a branded box for that unless it was really accessible and portable."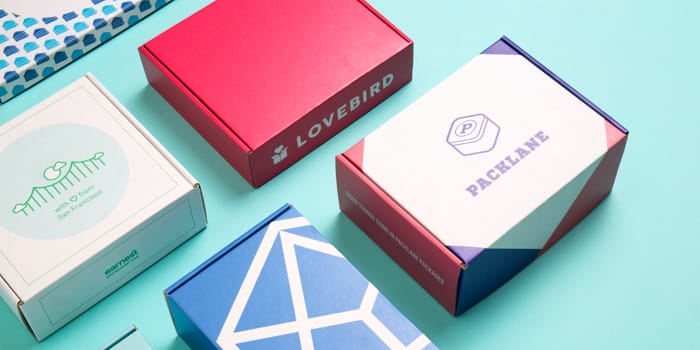 The challenges of success
Brafman's journey may look smooth, but in reality, the challenges are non-stop. "You have to learn a lot of new things, like customer service and operations," she says. "You have to keep organized and also move quite fast to build new tools. A lot of decision points are very stressful." For example, she realized that when creating a custom product, it's important to set guidelines for how you mediate between customers and vendors, a difficult balancing act for a new company.
"We want to make people better at showcasing who they are."
Today, the Packlane team has grown to around a dozen employees, but that decision alone was a tough one. "Knowing what to delegate is difficult for me as an entrepreneur," Brafman says. "Plus, hiring people and making sure you build the right team is always a challenge."
As Packlane grows, Brafman wants to keep the company true to one of its central values: good design. "We want to make people better at showcasing who they are," she says. "Design is such a big part of making your brand look professional."
A word of advice?
While Brafman acknowledges that networking is important, she also admits that it's just not something she's all that good at. To get around that curve, she joined a co-working space early on in her startup journey. "WeWork has been great," she says. "Any kind of community that helps you get in touch with more people who are not only your target customers but also people you could potentially hire is super valuable for an early-stage company."
Her final piece of advice is a bit, let's say, outside the box. "There's a lot of stuff online about 'the right way' to do a startup," she says. "You have to have investment money, raise venture capital, find a co-founder, and join an accelerator. But what I've found is you don't really need to do it the way that a lot of people say you do." Brafman definitely walks the talk – after starting her entrepreneurial adventure without VC money, a cofounder, or an accelerator membership, she now runs the thriving business she'd always dreamed of.
Keep in touch
Get design inspiration, business tips and special offers straight to your inbox with our MOOsletter, out every two weeks.
Sign me up!