How Y Scouts connects people with their passions
MOO spoke to talent recruiters Y Scouts about the unique ways it matches candidates with their careers.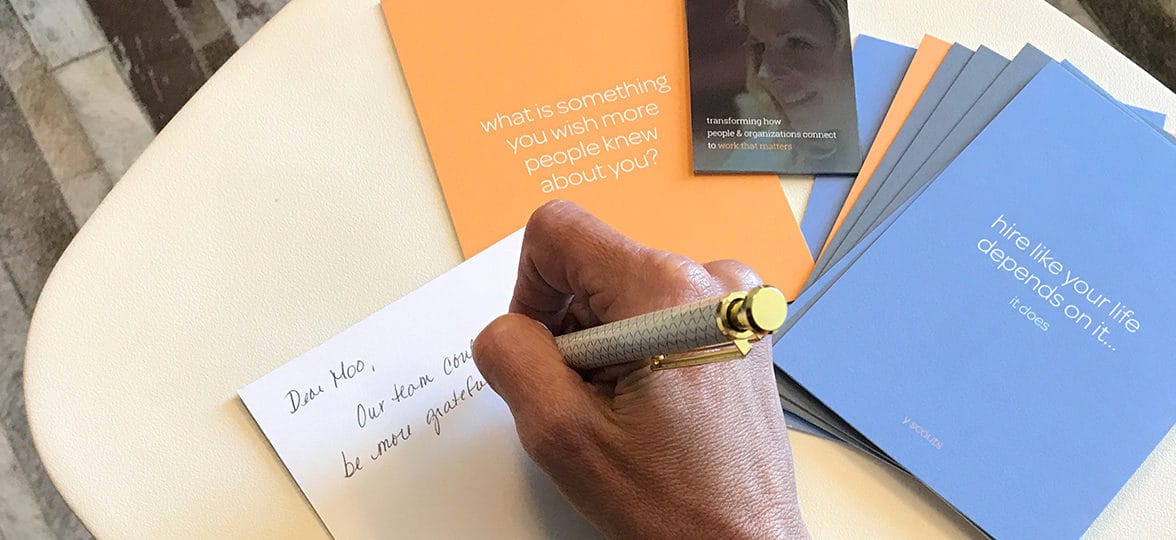 Here at MOO, we believe that people are the most important part of our business. Sure, marketing and product rank high on the list of importance—but where would we be today without our amazing MOOcrew? And we're not the only ones who feel this way. That's why there is an entire industry devoted to matching the right people to the right jobs at the right companies.
But not all recruitment companies are quite like Y Scouts—a purpose-driven executive search firm based in Scottsdale, Arizona. The company aims to disrupt the talent recruitment industry by focusing on the passion and core values of companies and new hires. MOO spoke to the company's Chief Brand Architect, Candi Luciano, about the company's mission and the unique ways it recruits the perfect candidates for the position.
How does Y Scouts differentiate itself from other talent search companies?
There are 3 aspects of our model that differentiate us from our competition. First, we are a learning-based firm. We pride ourselves on asking better questions and digging into the most nuanced details of our clients and the leadership roles they need filled. We don't rely on a band of usual suspects that we can move from client to client every few years. 
Second, we approach our targeted list of high potential leadership candidates in a covert way. We don't reveal the identity of our client or the details of the leadership role during our initial discovery process. The focus is solely on the person behind the resume so we can uncover what matters most to them. If their purpose and values feel aligned to our client, we'll lift the curtain and share all the details. 
The third differentiator is our Leadership Model. This is comprised of 3 traits our clients demand from leaders; driving results, developing people, and learning relentlessly. We look for specific, measurable proof points of these 3 traits or behaviors from every leader we speak to. It's worth noting that we don't incentivize our search directors to close transactions. We're big on the concept of alignment, and everything we do is aligned to achieve the best possible outcome for everyone involved.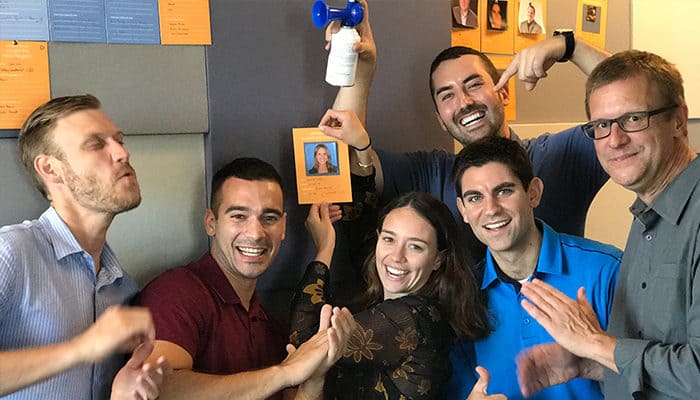 How do you define purpose-driven?
We want to find out what really matters to you by asking different types of questions in the interview process. We believe that while skills are important, we try and find out what someone is passionate about, so that we can find out what truly matters to them. That way, we can better connect them to the type of work that will be meaningful to them every day in their role.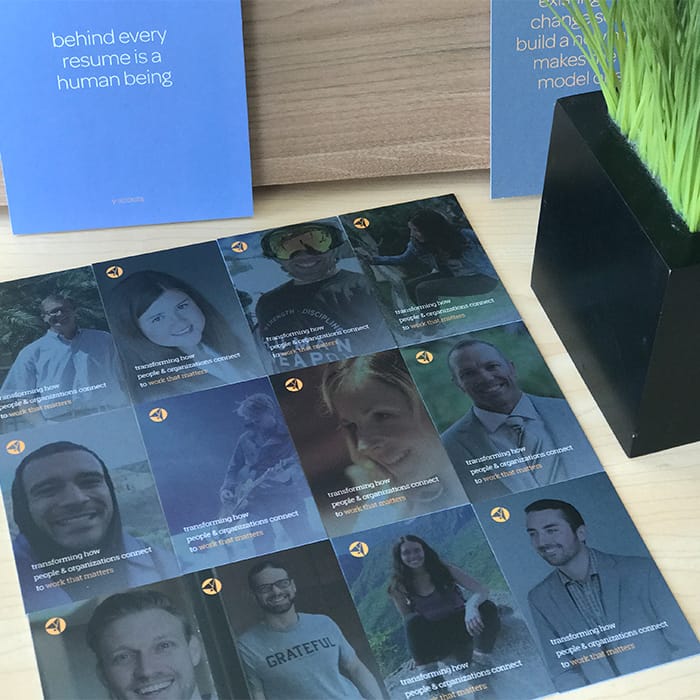 "We try and spark the conversation because we believe that behind every resume is a human being."
What types of questions do you ask when you are trying to find out someone's passion?
We have thousands of questions, and we are constantly innovating on what the best ones are to ask. We ask everything from, "What is the difference you strive to make in the world?" to "If you were going to teach a college course, what course would you teach?" The answers to these questions really help us match the right candidate to the right company.
What was your experience being recruited by Y Scouts as an employee?
I actually knew the CEO of Y Scouts for over twenty years. One day, I met up with him for coffee and we had a great conversation. Afterwards, I realized that he was doing a covert discovery process on me and I didn't even know it. He learned about what mattered to me and knew there was a position open at Y Scouts. That's actually how I ended up with my job!
It's amazing when you are in the right company culture and people are so aligned and connected—you become more energized than you've ever felt at a job. You end up wanting to serve the company as much as possible because you care so much about the people you work with.
How does MOO help drive your initiatives and results?
One of our core values is gratitude. We write thank-you notes to candidates during the interview process, but also congratulations letters when they accept a position and connected to a role that matters. We always write to wish them well on the new and exciting journey.
We combine them with our MOO Business Cards, which we created using Printfinity. On the backs of the cards, there are multiple photos of our team because our process is so human. We wanted to give them the opportunity to get to know us in the process as well. We try and spark the conversation because we believe that behind every resume is a human being. We want people to know about our stories as much as we are digging into theirs. MOO has really allowed that to happen.
---
Are you a business looking to elevate your brand? Click here to find out more about
MOO Business Services
.
Keep in touch
Get design inspiration, business tips and special offers straight to your inbox with our MOOsletter, out every two weeks.
Sign me up!