"Our process is our product" – branding a UX agency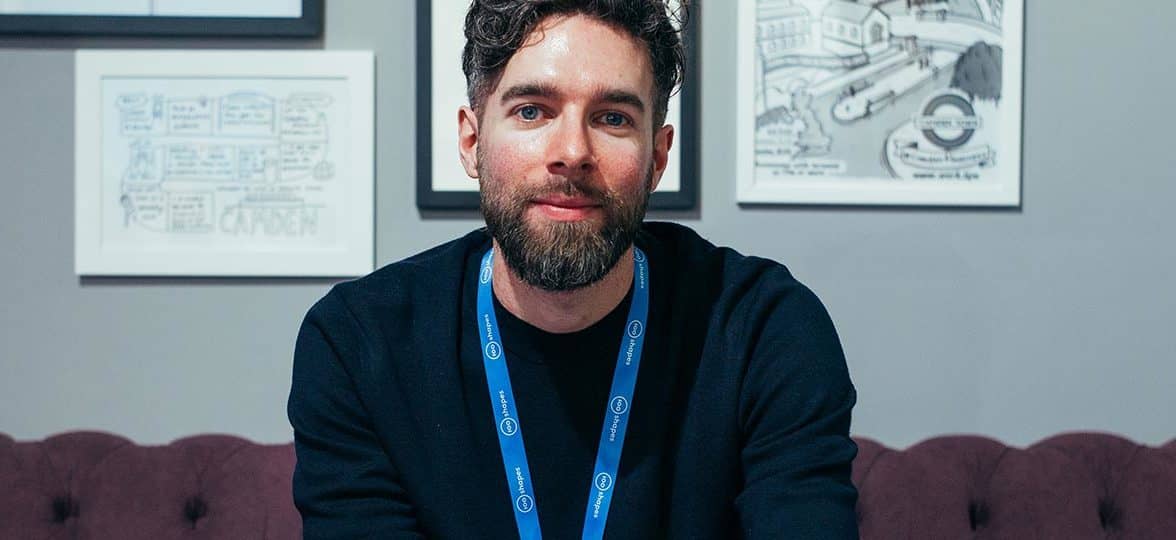 When your company's built around basing staff in your clients' offices, how do you keep hold of your brand? We met 100 Shapes, a UK-based UX design agency to find out.
Working in a new discipline – the digital design art of User Experience – and running a business model that involves working closely within client organisations is a recipe for a business that might struggle to keep a hold of its own identity. However, 100 Shapes are managing to do just that. Chris Elphick, their co-founder, told us their story.
UX is a relatively new discipline – how did you and your co-founders decide it was the right move?
The other founders and I met while we were working at the BBC. All of us had little side-hustles that we enjoyed working on whilst we were there. We've got different backgrounds and complementary skills and decided to take the plunge and come together to form our own agency – we've been going for 5 years now and we specialise in creating digital product and business systems for large organisations.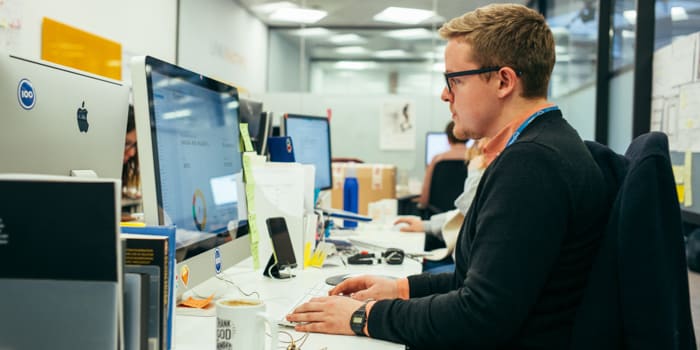 What's special about the way you work?
Our process is our product. We want to take our clients on the journey of designing their product with us – if they've been part of the process, they become invested in the product, and the final outcome. To make sure we deliver on this, we have a user-centred design process. From the initial idea generation, through to research and testing, we involve the people we're designing for from start to finish – it's really collaborative!
This allows us to design a product that really responds to the needs of our customer. We incorporate feedback into our day to day structure – our designers are often on site with our clients and embed themselves into their internal team, in their offices. We're focused around getting feedback and creating a product to the highest quality.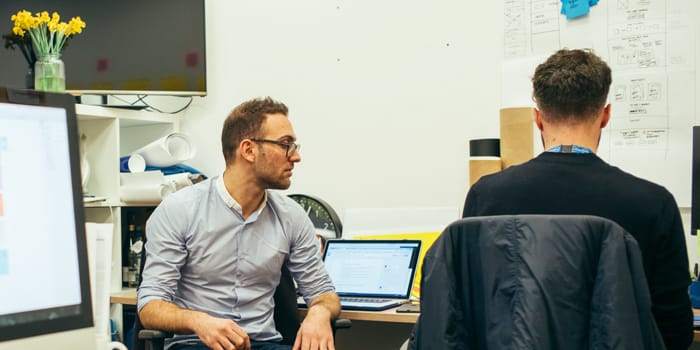 We take the time to understand our clients – we must think about everyone and everything involved in the process of creating our tools. We understand that we're dealing with legacy software, huge teams of people and big budgets with a lot of success riding on the final product. It's a complicated mess to solve, and we love problem solving!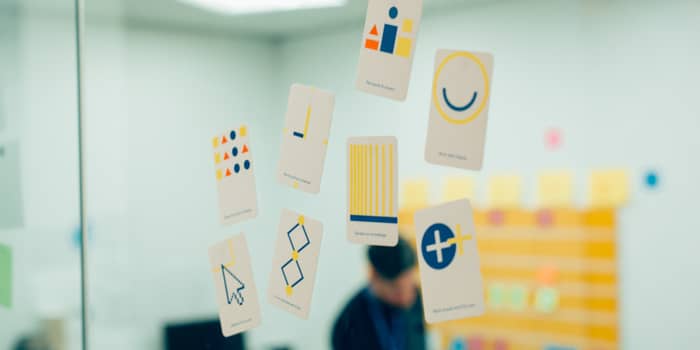 How do you use your brand to help explain who you are?
We work with people at all levels in our clients' organisations, some of whom won't be familiar with what UX is, so we aim to de-mystify it through our branded materials and comms. We also aim to approach the value of UX from different angles depending on who we're talking to. So, if we're with a CEO level client, we try to explain the return on investment of UX through our presentations.
When we're with a manager who has a team, we'll focus our time on explaining our process and how involving members of their team in the design process will create a better tool for them.
As you grow, how do you keep hold of your own identity?
We love being visible within the organisations we're working with. We make sure our brand has its own identity and that it speaks for itself – we want people to associate us with our UX process. We have branded notebooks, laptop cases, sketchbooks and lanyards – we embed ourselves into the companies we work in, but those materials follow us everywhere
There are a couple of things we'll always keep hold of, however we grow: first, the quality of our design. Second, the company culture – it's what makes us, us. We ran a workshop to produce our company values – giving guidance to new employees – and printed them on packs of Postcards It was great to get everyone involved in producing this as it's what ties us all together – not only as designers but friends, too.
We live and breathe digital, but there's something about having a physical, tangible object – it gives you a feeling you don't get from digital. Committing something to a piece of print, whether it be a fully formed design or a scribble, gives you that permanence in a way that digital can't. And we give our company value Postcards to everyone in the team to remind them of why we get up in the morning, and why we love what we do.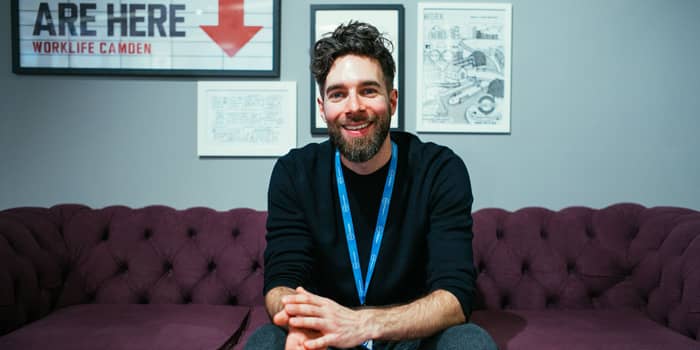 What have you got coming up that you're excited about?
We've got an on going relationship with ITV, we're part of their "Technology Modernisation Programme", designing all of their internal tools which is so much fun. We're also working with a luxury UK fashion brand on a similar piece of work. On top of this, we recently expanded the office and we're about to expand again! Watch this space!
Interested in branding? See how Lucy Frost branded her tattoo studio
Keep in touch
Get design inspiration, business tips and special offers straight to your inbox with our MOOsletter, out every two weeks.
Sign me up!