Beauty blog success with Megsy-Jane
The beauty blogger using business cards to get noticed.
We're on a mission to find out about your latest projects, dreams and business schemes. So we caught up with blogger Kelsey to hear about her story so far, and learn how MOO is helping her celebrate the Megsy-Jane brand.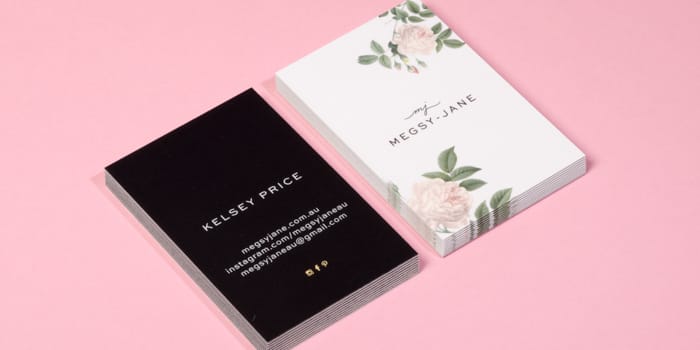 Why did you decide to start blogging?
I've always had a love of cosmetics ever since being a young girl, so I started to explore natural products and was disappointed with the range of all-natural makeup and cosmetics at my local health food store. So I turned to the internet and started to discover lots of new beautiful brands. The choice, the colors, the luxurious packaging. A whole new world was opened up to me. And the ingredients were all squeaky-clean.
Just like that Megsy-Jane was born?
Yes! I began the blog as a way to share all of the wonderful brands and products I have discovered in the world of natural, organic and green beauty. I've had a love of cosmetics and beautiful things ever since I can remember. It's always been my passion.
What happened next?
I needed to get my blog out there. So I used a social media and word of mouth to network. Friends and family shared my posts and I got some Business Cards printed. I started to hand them out to everyone. Absolutely everyone.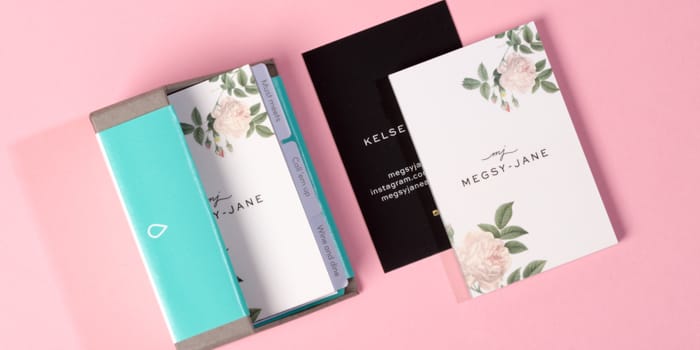 Can you tell us about your Business Cards?
They're floral-inspired Business Cards. I picked the Soft Touch finish across my cards, adding a tactile quality to the card to be different and stand out. And my love of beautiful packaging inspired my Business Cards. I hand them out a lot. It's important to be able tell people about my blog wherever I go.
We think Kelsey has the flower power! See how our Soft Touch finish can give your cards a softer edge over your competition and share your stories below!
Keep in touch
Get design inspiration, business tips and special offers straight to your inbox with our MOOsletter, out every two weeks.
Sign me up!