Designer Jennifer Hamley Bags up Delight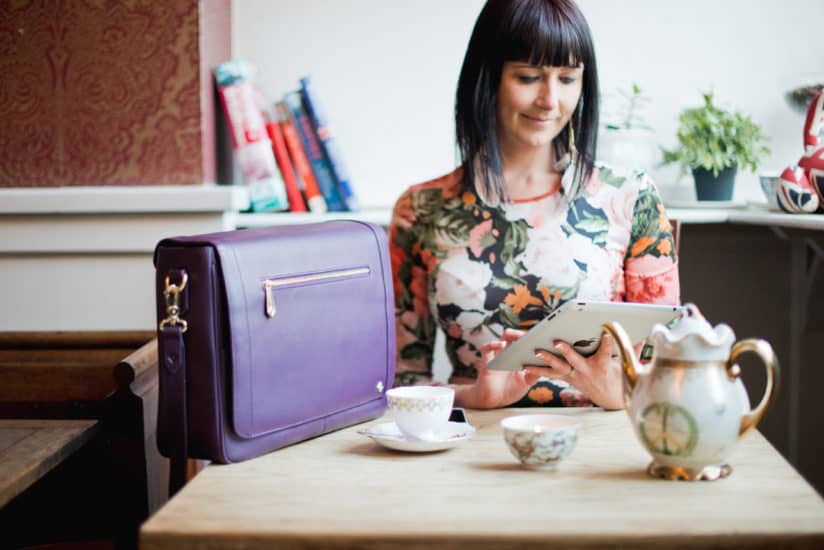 Ever since, erm, bagging an award at last year's Independent Handbag Design Awards, designer Jennifer Hamley has been working hard to build an ethical brand and grow a successful business. We caught up with Jennifer and she told us how it's going and shared her tips on building brand awareness.
Spill the beans, what's been the response since winning the award last year?
The response and support has really blown my mind!  I could not have believed even at the beginning of 2015 how different my life and my business would be right now.  We now have customers in the UK, USA, Canada and Australia, and it's steadily growing month by month.  I'm very grateful to everyone that has been part of the journey so far.
What have been the highlights and challenges?
Just after the awards we had to get the Model KT work bag into production before our feature in InStyle magazine – we had so many people wanting to order!  It is very important to me to have an ethical brand, so things took a little longer than expected to get everything in line with our values at the right price point.  We had some production delays meaning that the delivery date for pre-orders kept being pushed back. I'm pleased to say that we have the most wonderful customers who stuck with us as the story unfolded.
Oh, another major highlight happened in February this year when we were accepted into the business growth accelerator 'Entrepreneurial Spark' which has stepped everything up a gear again.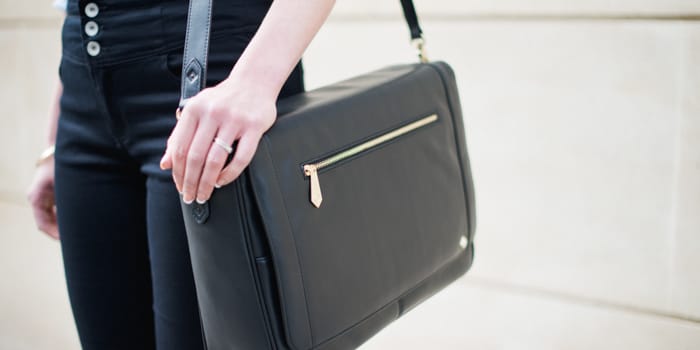 How have you built awareness around the brand?
There was a lot of buzz around the awards and we were featured in the media quite a bit which was a huge kickstart.  Since then we've been on the lookout for style bloggers, magazines and influencers to collaborate with and are building relationships.  We're also looking for brand ambassadors; some kickass business women, creatives and entrepreneurs that share our ethos.
Your packaging really stands out, why do you think it's important?
I believe that beautiful packaging is part of the experience with a product.  It's the little touches that at first you may not notice, but layered together to create something magnificent. The colours, the design, the touch, the smell.  It's an all-encompassing experience, it's how it makes the customer feel.  That's what is remembered.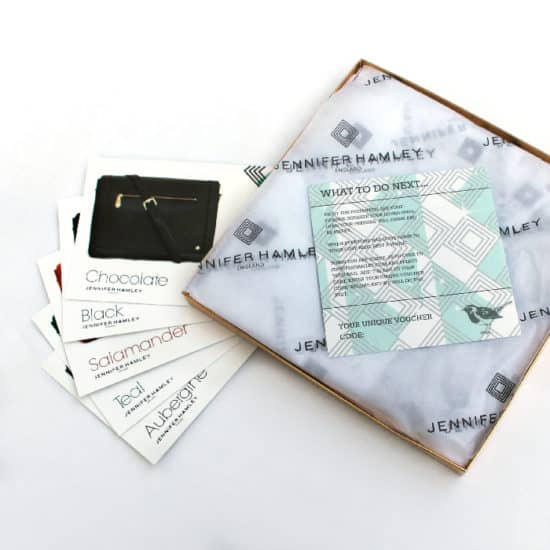 Any branding tips for the masses?
I make sure there is a visual consistency across everything. So whether it's hangtags, tickets, Postcards or even Stickers that we use on parcels, the customer is getting a cohesive experience of the brand.  We even use the stickers to brand the USB portable power chargers that come with our Model KT POWER work bags!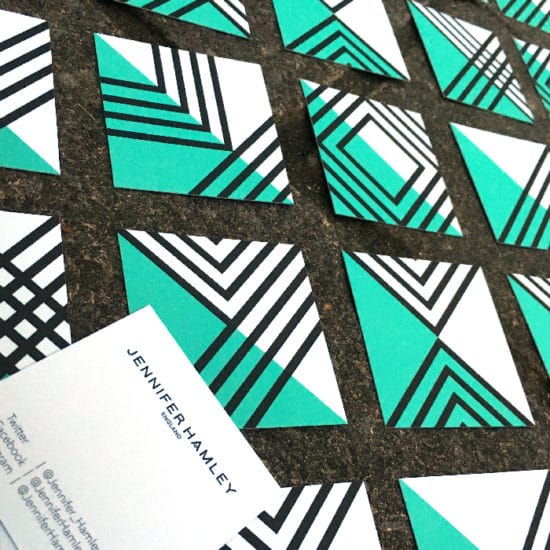 What are your plans for the year ahead?
We have a full collection of work bags in the sampling stages at the moment and are planning to launch a mini collection via a crowdfunding campaign in May.  The collection will include the Model KT work bag, The Mini KT and some purse designs.  Plans are to launch more designs later in the summer.  We will be throwing a launch party so that we can meet more of our customers too!
If you're in the stages of growing a brand or perhaps have some advice on how to make those first steps easier, share your comments below!
Jennifer Hamley's Indiegogo funding campaign will run until 17th June 2016 and backers can pre-order designs at up to 30% discount. Check it out here.
Written by David Revagliatte
Keep in touch
Get design inspiration, business tips and special offers straight to your inbox with our MOOsletter, out every two weeks.
Sign me up!