Illustration to inspire: your MOOcards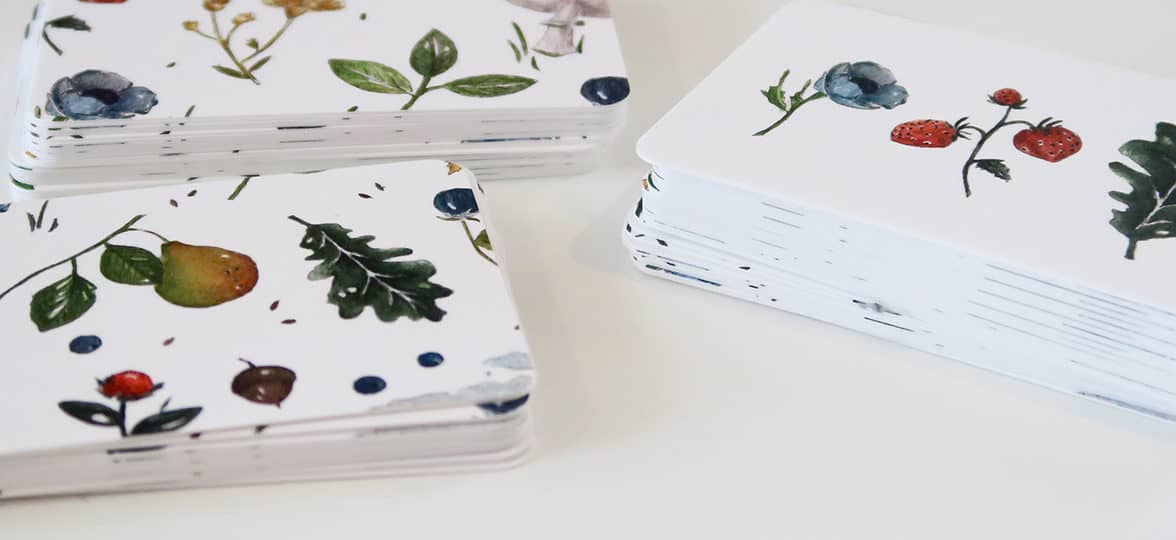 Our customers are creative, inventive and more than a little bit brilliant. Here, 3 awesome illustrators share the stories behind their businesses and show-stopping designs.
These 3 illustrators caught our eye – from punchy pop art to whimsical woodland illustrations – they've extended their brands into mini-creations designed to delight their customers.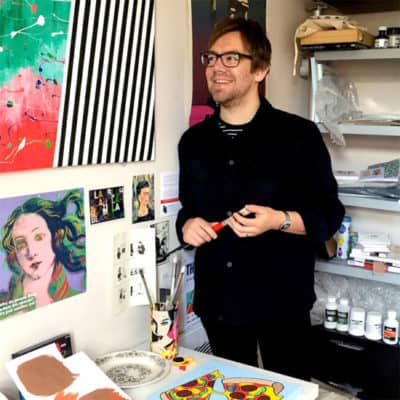 Ian is an illustrator, painter and designer who "creates work in a colorful pop art style." Before going freelance, Ian was working various day jobs and painting and drawing were merely a hobby. He wanted to try his hand at selling some of his work so he took a leap of faith and set up an online shop. Ian sold a few paintings early on and has since expanded his range of products. He now works on freelance illustration and design projects and created his first ever mural artwork in Stoke Newington, London last year.
Ian loves modern graphic designers like Kate Moross and Aaron James Draplin, but his early inspiration came from the original pop artists – Roy Lichtenstein, Andy Warhol and Patrick Caulfield. Ian's also aware he's probably been subconsciously influenced by the animation style of The Simpsons, having spent "most of his life watching it."
To add something a little different to his customer packages, Ian's created Stickers. He writes a thank you message on the back and "hopes that the customer will go on to use the sticker." Ian has also designed backing cards for his enamel pin badges: "these designs are more minimal as the badge is the focus. The card is the perfect thickness to punch a badge through and the colors always look really vibrant – just like a mini-print." Ian's customers love his products and often "take photos of their deliveries – including the free Sticker, too!"
Design your own thank you Stickers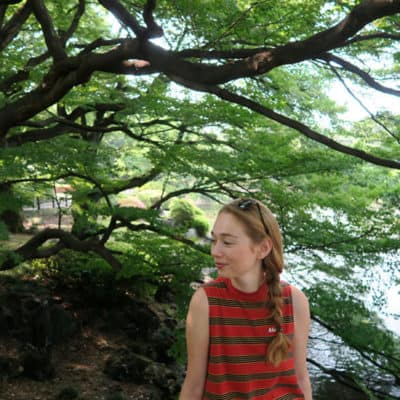 Sydney-based Chloe creates whimsical woodland illustrations in watercolor and pen. She's currently embarking on her first children's book with Walker books and runs an Etsy store where she sells her own handmade greeting cards and art prints. Before setting up her illustration business, Chloe was studying fine arts, majoring in printmaking at the National Art School.
Chloe likes to find beauty in the mundane and simple things. Nature is a continuous theme throughout her work and her style reflects her love for the outdoors and the little creatures she finds along the way: "I'm lucky enough to live fairly close to the ocean, so when I'm not in my studio, I love escaping down to the seaside to clear my head and dream up new ideas."
After hunting for something affordable – but still beautiful and professional – to include in her Etsy orders, Chloe decided to design Rounded Corner Business Cards. She loves that she was able to have creative control over her designs, uploading multiple illustrations onto blank templates using Printfinity. Chloe printed her cards on Original paper with a matte finish: "the print quality, color accuracy and the quality of the paper is fantastic – it's super durable and the matte coating is resistant to getting dirty or damaged. I've always got a couple on hand in my bag or wallet wherever I'm going!"
Create Rounded Corner Business Cards to pop in your packages
Noelia is a self-taught illustrator from the Canary Islands, Spain living in Texas. She works under the pseudonym of Noe Onoff, creating stationery and decorative products "designed to inspire." Before setting up her business, Noelia was a cellist and a music teacher. She loves music but over time, felt that she needed a new way to express her creative side. Noelia started to draw for fun and what started as a hobby soon became a full-time business.
Noelia is inspired by music, books, movies, and social media: "the sound of rain, my favourite musician, the words of an audiobook or the leaves on my morning walk." adding that "inspiration is everywhere – you just need to open your eyes a little bit to see it." Noelia also loves to talk to like-minded creatives, sharing work and ideas.
Noelia opted for Original matte paper as the canvas for her cards. She wanted a format that would give her the opportunity to introduce herself to potential clients whilst also showcasing her passion for illustration: "my cards look gorgeous, professional and the print quality is amazing. My customers love them just as much as I do and always ask me where I got them from."
Introduce yourself properly – design Business Cards
Keep in touch
Get design inspiration, business tips and special offers straight to your inbox with our MOOsletter, out every two weeks.
Sign me up!