6 ways to use custom Water Bottles to enhance your brand
From employee onboarding to client gift baskets, here's how to use Water Bottles for your brand.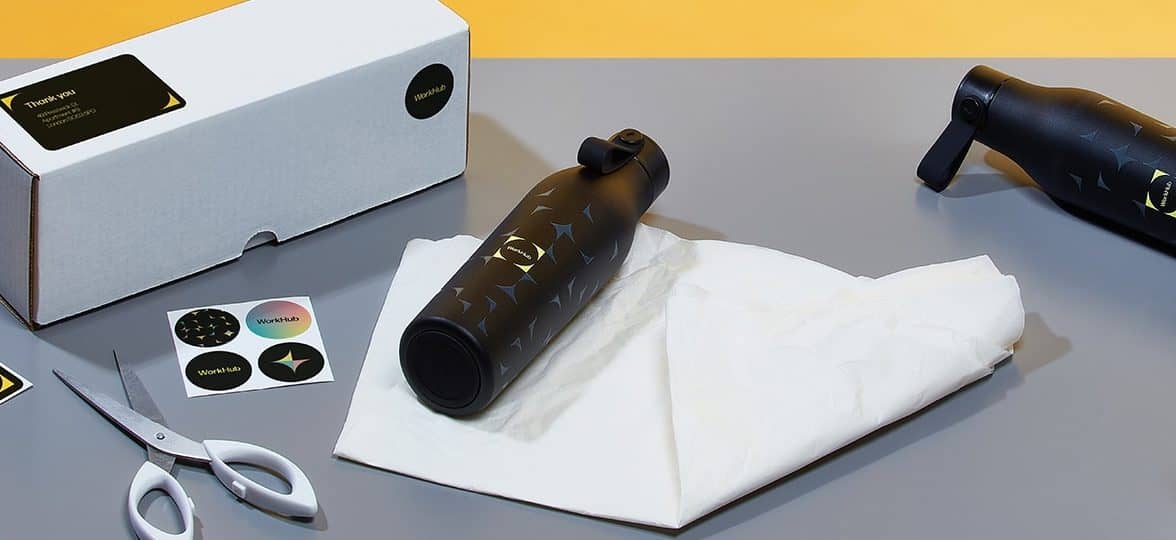 Gifting is an art form. That's why here at MOO, we've created a state of the art Water Bottle to help your brand shine. But the MOO Water Bottle isn't just a pretty face. Just like you, it keeps your team cool – and your brand hot.
It's a versatile companion for all of your gifting needs – from employees to customers and even the (potential) client. What's more, you can customize it perfectly to fit your branding needs. Care for some inspo? Here are six ways to use custom Water Bottles for your brand.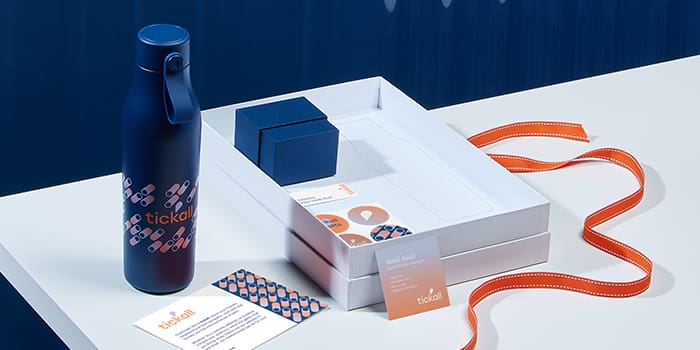 Onboarding
In the beginning, there were (new) employees. Making any new hire feel welcome, and allowing them to get a real sense of the brand identity with a thoughtful gift is a great way to integrate them into the company. Why not squeeze a personalized Water Bottle in their welcome pack to help them stay focused and hydrated at work and beyond.
Client gift basket
What's a company without stellar clients? Making them feel valued and cared for is essential in order to foster loyalty and create long-lasting relationships. Slip a custom Water Bottle with your logo on it, into a treats-packed gift basket to demonstrate what's to come in your partnership. Plus, they'll never forget your name.
Not sure where to start? Get some inspiration with these custom Water Bottle designs.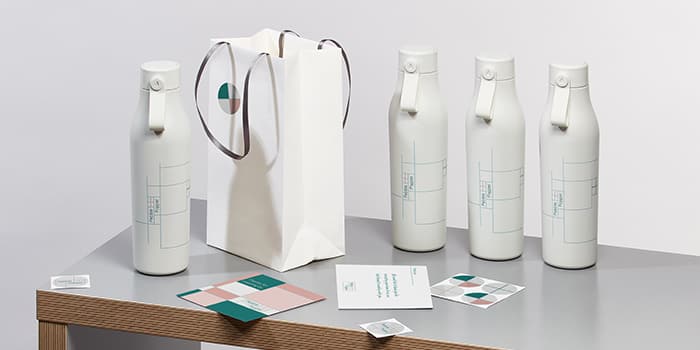 Event goodie bag
Trade shows and events are back. Which can only mean one thing. Goodie bags are back too. If you want to stand out from the crowd, you need goodies that will survive the ride home. It's easy to find custom merch, but it can be more challenging to create unique, long-lasting products people want to hold on to forever. 
Good news: our personalized Water Bottles belong to the latter category. Sprinkle some Round Stickers, your Business Card and a custom Notebook on top and you'll soon get those phone calls you were hoping for.
Top tip: we now offer a 15% discount for business customers who order at least 25 custom Hardcover Notebooks and custom Water Bottles at the same time.
Employee reward
Onboarding gifts are a great move, but your existing team deserves a treat too. Whether it's to celebrate a milestone, for seasonal gifting, or simply because you want to recognize their hard work, a thoughtful gift always goes a long way. 
Why not treat your employees to a useful gift that reminds them just how valued they are. That's exactly what we did here at MOO – and when we're at the office, there are still custom bottles on every desk. Employee advocacy, check.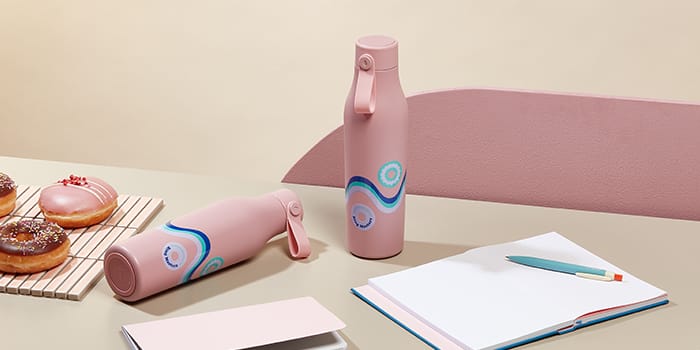 Giveaway
Giveaways are a great way to celebrate milestones, reward your customers and grow brand awareness and engagement. Creating a beautiful, limited edition custom product they can hold on to is key to sparking excitement. Like 1440, forget the throwaway swag and choose a unique product to leave a lasting impression – MOO Water Bottles.
Rebrand
If you're rebranding, there's nothing better than custom gifts to introduce your new identity to employees and clients alike. Show your new colors everywhere. Custom bottles are a great way to (literally) keep your brand fresh.
Ready to go custom for your next move? From subtle to all-round showcase, brand your bottle just as you want it with MOO.
Keep in touch
Get design inspiration, business tips and special offers straight to your inbox with our MOOsletter, out every two weeks.
Sign me up!