Behind the brand refresh: Bluewolf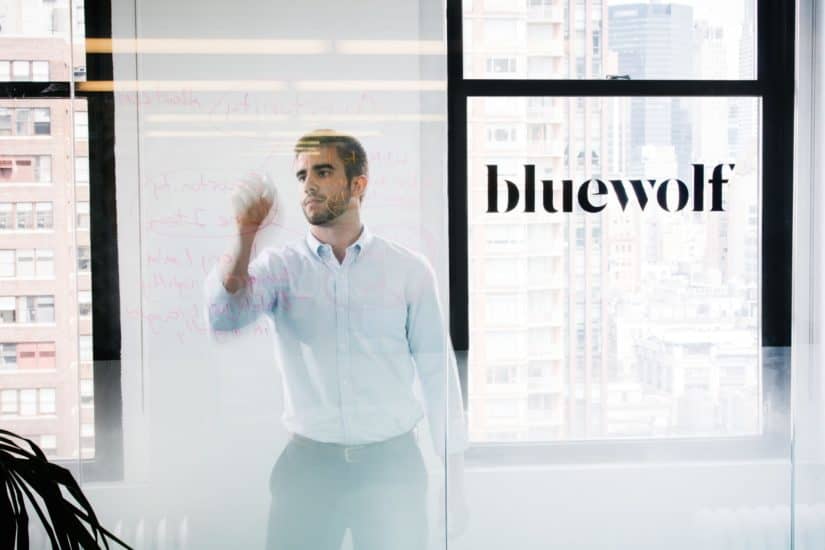 Whether you're hoping to attract new customers, inject some newness into your business or maintain your market position, a brand refresh may be in order. That rang true for Bluewolf, a global consulting agency. We chatted with Saleema Fazal, the company's Director of Brand Marketing, about  what it really means to refresh your brand from the inside out.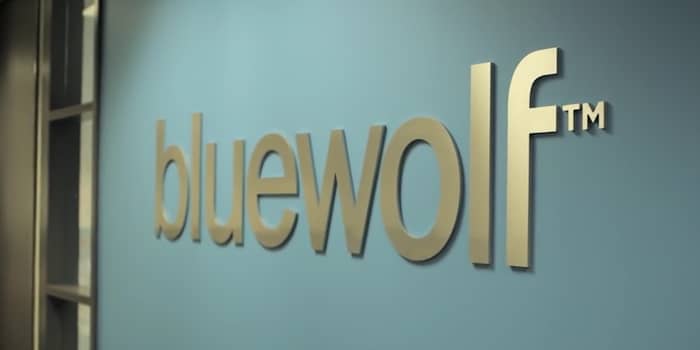 Why redesign?
The Bluewolf logo was originally designed in the company's early days by a friend of the founder. Fifteen years and twelve offices later, the time was right to develop an identity that conveys the company Bluewolf has become.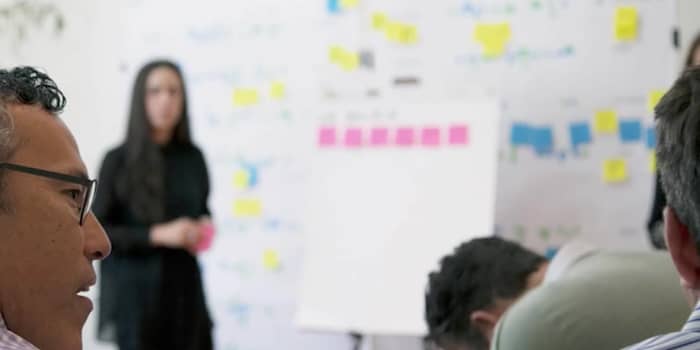 The research
Bluewolf teamed up with global branding agency Moving Brands for the project. They kicked off the process with research, and a lot of it. "One of the big line items in our brief to them was that we have to stand out," Fazal said. "We're not going into this exercise to just fall into a world of logos that look exactly the same as our competitive market."
Early on, the market assessment revealed that many of Bluewolf's competitors are quick fixers — they come in, do a project, and then they're done. Meanwhile, in internal and client interviews, Moving Brands heard something quite different about how Bluewolf works. They're in it for the long run, serving as true partners for many types of projects, and for many months or years. This quickly stood out as a key differentiator.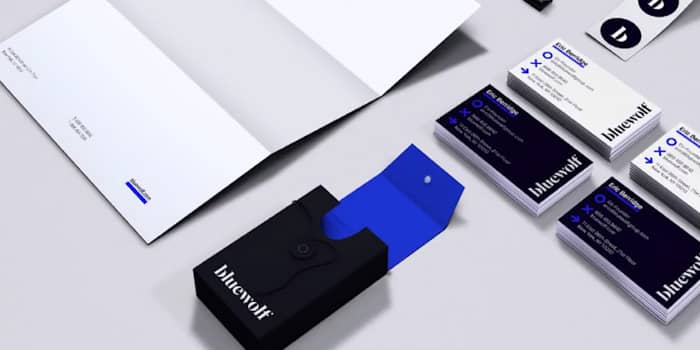 The new language
With research wrapped, Bluewolf and Moving Brands tackled the brand language. "We used to call ourselves a global consulting firm," Fazal said. "We brought in the word 'agency' as a very intentional choice to broaden our service set to the market." While "firm" sounded like a company that specialises in a single service, "agency" felt truer to the Bluewolf brand: a long-term partner that offers a diverse range of services to help clients connect to their customers and their employees.
Another theme that came up again and again was immediacy. "Our company is really known for the idea of what you can do now rather than setting up hypotheticals about what you can achieve down the road," Fazal explained. To bring this message to the forefront, Moving Brands came up with the tagline, "It's Always Now".
The new logo
Next up: the look. One of the four initial concepts Moving Brands presented revolved around the idea of a whiteboard. "The first whiteboard execution we saw was hand-drawn and felt a little young for us, but the idea felt right for our culture," Fazal said. As this creative direction emerged, Bluewolf and Moving Brands went through round after round of revisions, crafting every last detail of the brand.
The shapes seen in Bluewolf's brand system — circles, Xs, arrows, and underlines — are the symbols the team uses in markup language on a whiteboard.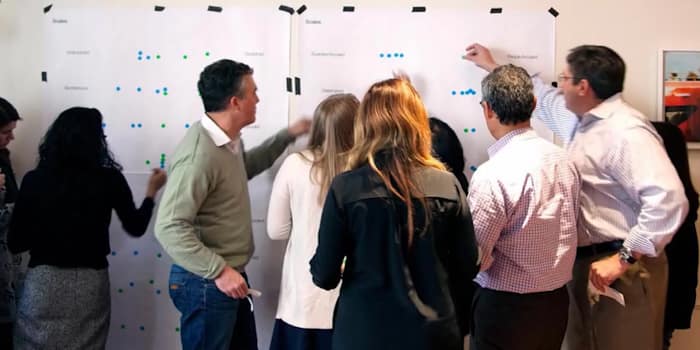 Getting the team involved
With a huge staff spread across 12 offices from San Francisco to Sydney, it was important to get the entire team — or "Pack" as they call it — involved in the rebranding process.
"We wanted people to get closer to the brand because, while there is an important external message, there's also an internal narrative, which is our story of the Pack," Fazal said. She partnered with Bluewolf's Global Talent Management team to create a "pretty epic internal communications plan". They shared major branding milestones along the way to keep the process open and transparent, and provided managers with the tools to communicate this new language to their teams.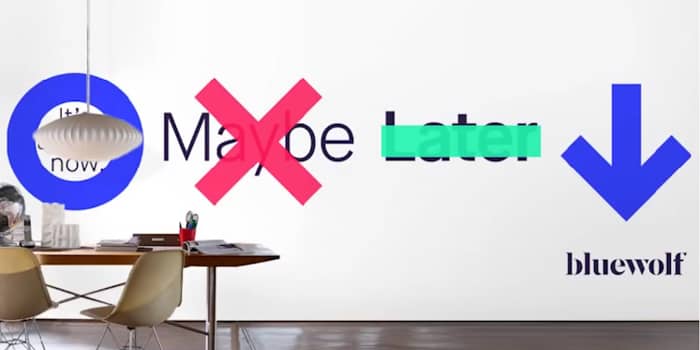 External launch
The new Bluewolf officially launched in September of 2015, and since then, Fazal and her team have taken the look and language live, from event swag to the company website and their presence on social networks and partner platforms.
In March, Bluewolf announced another round of big news: it's being acquired by IBM Interactive Experience, where it will continue to operate under the newly polished brand. As Fazal notes, being acquired wasn't an intentional goal of the rebrand, but the new look and language certainly made them more accessible.
Time to reset your brand? Check out our brand refresh checklist.
Keep in touch
Get design inspiration, business tips and special offers straight to your inbox with our MOOsletter, out every two weeks.
Sign me up!