9 industry-specific uses for flyers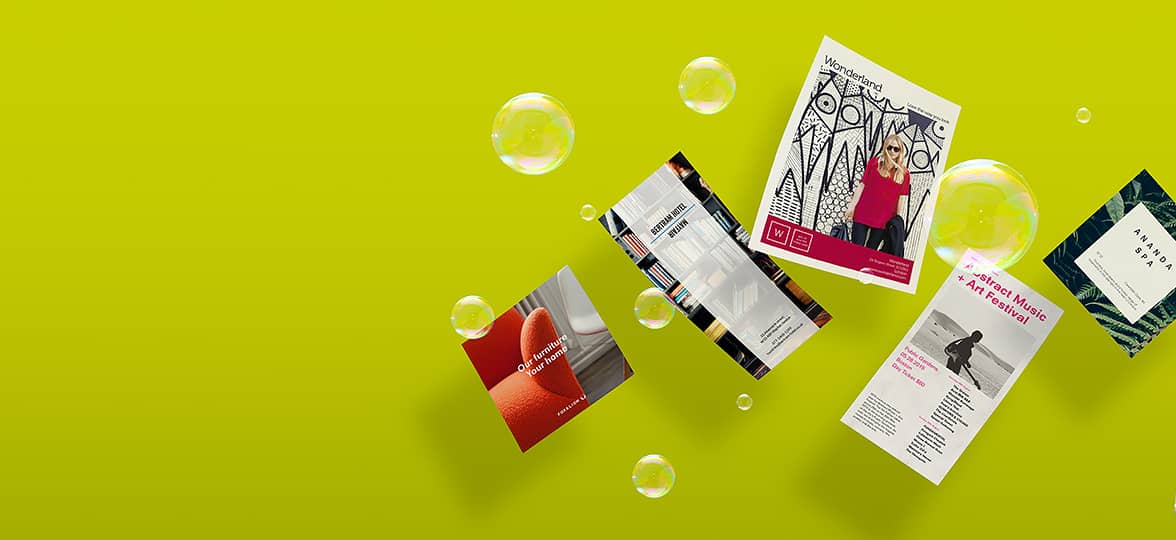 As well as being a staple of offline marketing, flyers can moonlight as mini posters, handy maps, menus, coupons and so much more. Here are some industry-tailored ideas for using the power of flyers.
Maybe we're a little biased. But we think the flyer is one of the most versatile formats around. There's much more to them than just spreading the word about a business or an event. Whether you're a busy realtor, a higher education administrator or a tech start-up marketer, here are some ideas to get your inspiration flowing.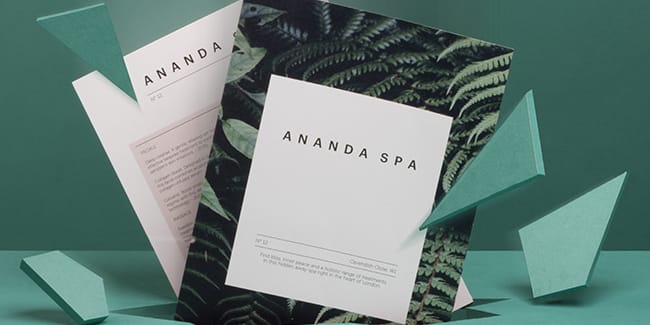 Real estate
As a realtor, you want your name and face to be known, and distributing flyers around your local area is a great way to do that. Aside from the office flyers you hand out to let people know about your business and where to find you, or the ones passers-by take from a yard sign box, you can use real estate flyers as tools to market and run your open house events. 
Save-the-dates and invites


Spread the word about an upcoming open house event by printing up flyers that double as invitations. Make them as traditional or modern as you like – they just need to include the address, date and time, along with your contact details.




You could make them customizable, too. Leave space to write the names of guests you want to invite, and then mail them to your chosen recipients. Or leave them blank and hand them out to people you meet in the run-up to the open house event.



Open house on-the-day hand outs


When the day of the open house rolls around, be ready to welcome guests with a specially designed flyer as they step through the door. As well as giving key information such as a floorplan of the home, the asking price and the square footage, it should act as a guide for potential buyers, enhancing their appreciation of the property as they walk around it.

Alongside the floorplan, add pointers on what to look at in each room – for example, a great view in the garden, a period feature or a clever storage solution under the kitchen sink.



Property showcase flyers


When you have a real gem of a property on your hands, you'll want to pull out all the stops to make sure potential buyers discover everything it has to offer. A flyer is a great way to do this.




It can act like a one-page brochure for a property, with a few select photos, key information like the number of bed and bathrooms and the asking price, and contact details for your office. You can also include any fun facts or thoughtful details about the property, such as its historical era, which way the garden faces or the distances of local schools.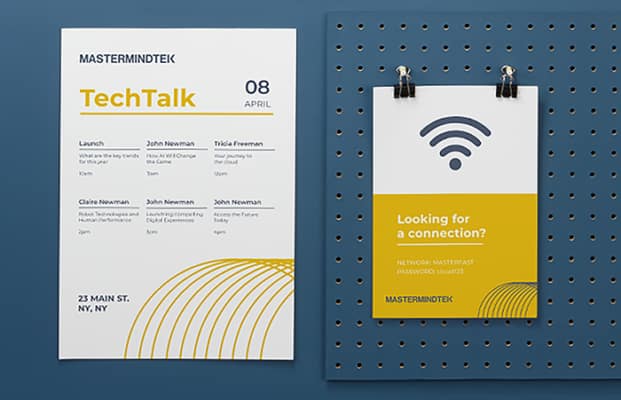 Tech
The technology industry may be digitally-focused, but there's still very much a role for tech flyers – especially if you want to stand out from the crowd and go analog at an event or trade show.
Password and download codes


Use flyers as keys to your digital realm by printing codes and passwords on them. This could be something practical like a WiFi access code or QR linking to your website.




Or it could be something intriguing, like the URL of a hidden page on your website that offers exclusive deals or shows those in the know a sneak preview of a forthcoming product.



Venue maps


For tech-oriented visitors who live their lives via Google Maps, entering an event space with its maze of booths can be a disorienting experience. Make life easier by providing a map of the venue printed on a flyer – with your event stand highlighted, of course.



AR playgrounds


To the untrained eye, your flyer is just a flyer. But what if it was actually a secret landscape that came to life through the lens of a smartphone?




AR apps are steadily growing in popularity (thanks Pokemon Go!) and creating an AR experience that combines your flyer with this technology could be a great draw for visitors. Use AR to add extra animated or 3D content to your flyer when viewed through your company website or app, and tech industry folks will be eating out of your hand.




If your business doesn't specialize in AR, that needn't be a barrier to trying out this idea. Nowadays services like

Blippar, Layar and HPReveal

allow you to develop an AR app without any coding skills. 
Education
If you're producing college/university flyers to promote your institution at a student fair or open day, you'll want to capture students' imagination as well as telling them all about what your college or university has to offer. Try some of these ideas to elevate your college/university flyers above the rest. 
Course listings


Rather than just describing what your college has to offer in general terms, get down to the details and list out the courses you offer. Students will want to know what they can study with you, so print an alphabetical list of courses prominently on your flyer.




To add an extra layer of engagement, place tick-boxes beside the course list so students can check off the ones they're interested in and then start a conversation with your team based on their preferences.



Deals and discounts


If there's one age-old truth about students, it's that they love a discount and they're always open to getting a great deal. In advance of the event, make contact with local businesses or university-owned shops and cafes to negotiate a discount or special offer you can add to your flyer. This is a quick way to make your flyers worth keeping hold of.



Student case studies


Use a flyer to give students a real person's perspective on the college or university they're visiting.

Case studies

can have more of an impact than a straightforward facts-and-figures based promotional message, because they're personal and relatable.




Using photography, quotes and a story about a student's academic journey at your institution, use your flyer as a stand-alone case study or produce a series of them to cover different courses and departments.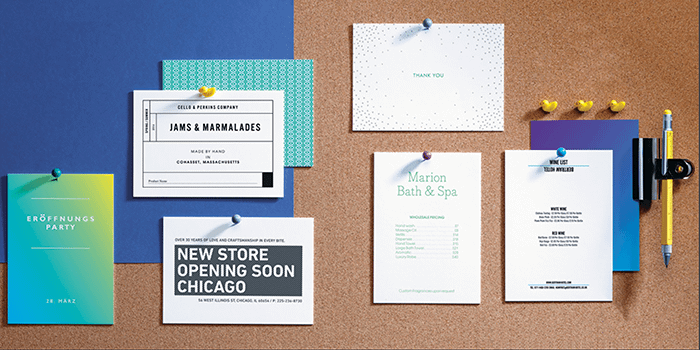 Designing your flyer
So now that your imagination is primed with ideas for using flyers, it's time to make concepts into reality and get down to the business of flyer design.
If you are a creative professional, or you have access to a design team who can craft you a flyer from scratch, feel free to skip this section. But if not, and you're wondering how to produce a flyer quickly and simply with the minimum of time, and effort, flyer templates might be the solution you're looking for.
Design templates are an out-of-the-box solution that you can customize simply using just your web browser. 
If you're a MOO customer, it couldn't be easier. Just pick your template from the range available on our website and tweak the design and wording to suit your business. You can also add your own imagery to the template, replacing our stock pictures with your own.
Want to break the mold and customize your flyers more? No problem. Choose the 'design online' option and create your flyer from a blank template using a range of preset layouts and your own pictures.
MOO flyers come in a wide range of finishes, paperstocks and sizes, to help realise the many possibilities of flyers for all kinds of businesses.
Ready to harness the power of print? Well, we'd love to help you. Click here to request a call from one of our Account Managers.
Keep in touch
Get design inspiration, business tips and special offers straight to your inbox with our MOOsletter, out every two weeks.
Sign me up!