7 companies that built their brand on little details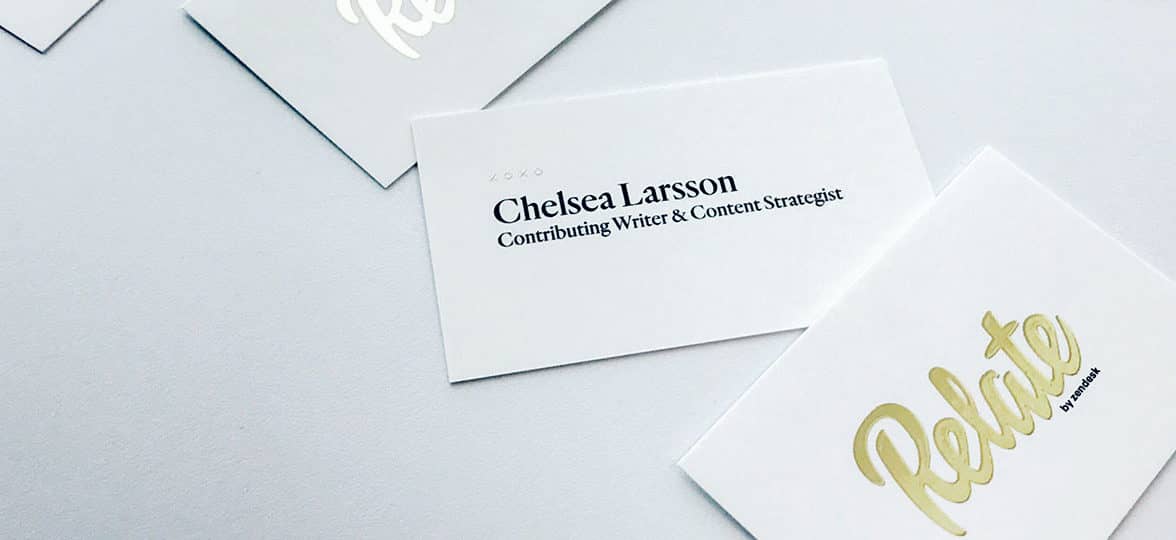 From welcoming new employees to printing the perfect icebreakers, here are some businesses who strive to be their brand best.
Sprout Social
Sprout Social is a Chicago-based company that provides social media platforms for businesses. The company's passion for sparking connections is clear from their motto: "open communication creates progress."

"We've used MOO for a promotion campaign to encourage employees to use our platform, Bambu, internally," Sprout Social's Alicia Johnston said. "One of our designers created some beautiful 'Take 5' Postcards that encouraged employees to take five minutes away from business as usual to check Bambu for company news and updates. We paired them with five-minute hourglasses in Bambu's distinctive shade of teal and left them on everyone's desks—and mailed them to our remote team members."
Monotype
Monotype is a digital typeface design and image company that helps businesses around the world build consistent brands. To build the company's own brand consistency, Monotype designed a Business Card to reflect its typography heritage. The cards have snippets of Monotype's fonts on the backs, which allows the brand to highlight its range of typeface designs. To showcase their ever-expanding offering to clients, the typefaces on the backs of the cards are updated frequently as new ones are introduced.
"We use the Luxe paper for our cards, which Mohawk produces, so it has more of a weight to it." Monotype's James Fooks-Bale said. "To hand out these premium quality cards with a tactile feel really resonates more with the customers we typically work with."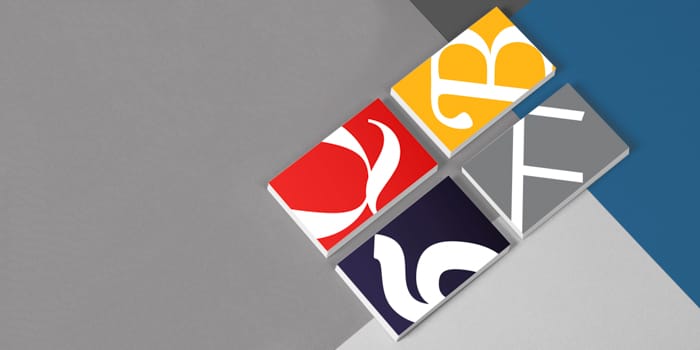 Red Bull
Red Bull, the globally-recognized energy drink company, has built an easily identifiable brand in its nearly 40 years of existence—not only for consumers, but for its own employees as well.
Red Bull acknowledges the importance of brand-building, and carries this throughout the business. MOO recently worked with the team to design Custom Hardcover Cloth Notebooks to match its branding. "All new employees get a four-day onboarding experience at our HQ, where they get acquainted with the brand," Red Bull's brand team explains. "We needed a notebook for these sessions that perfectly matched our branding."
The resulting Notebook fits in perfectly with Red Bull's other brand materials. And the Red Bull employees can't seem to get enough: "Everyone wants one—I have to keep some of them hidden in my office!"
Third Man Records
This Nashville indie label founded by The White Stripes' Jack White has been making waves in the music industry since 2001. The label has played a huge part in the vinyl resurgence in recent years—embodied by the company's ethos of doing everything the old fashioned way.
Third Man understands the importance of analog, which is why their employees use Business Cards to communicate their brand. "We have to practice what we preach," Third Man's Ryan Nishimori says. "We have to have an old-school way to communicate and share information too." Each employee got to create their own job title. "It was just one of those things that was fun when we started, and stuck around as we grew," Nishimori explains. "It's a personal touch that people get to add to their Business Cards."
Relate, by Zendesk
Zendesk is a customer service and engagement platform that helps businesses connect with their customers. Connecting with customers is so important to the brand, that it developed a thought leadership and advice periodical called Relate.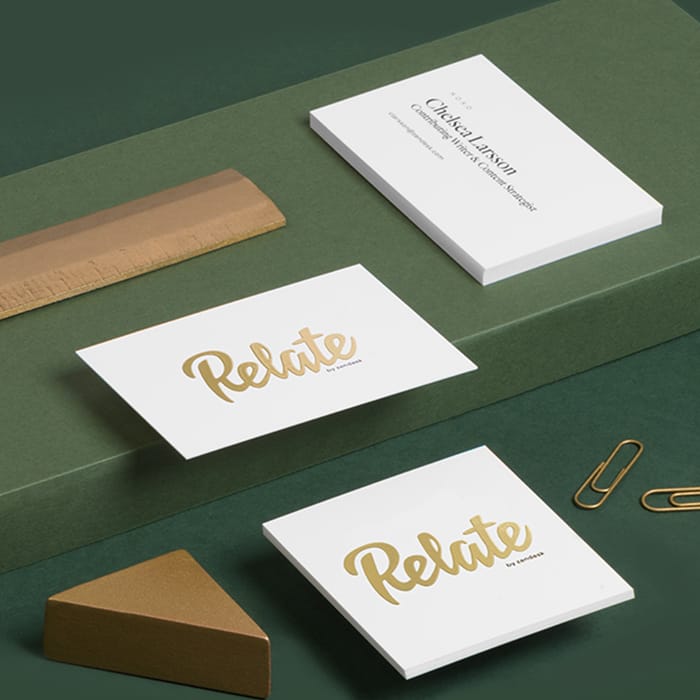 Zendesk also hosts an unconventional customer experience conference, called Relate Live. The team prints icebreaker Flyers that provide amusing and relevant conversation topics to start those discussions. "Print pieces are visible to both the reader and the people around them. When they are beautiful and charming they can be conversation starters in themselves," Relate's Chelsea Larsson explains.
"Relate's brand accent color is gold. When we saw that MOO offered gold foil, it seemed like a natural choice to use that for our Business Cards. Not only is the gold beautiful, but it's eye-catching and elegant. It really captures the essence of Relate."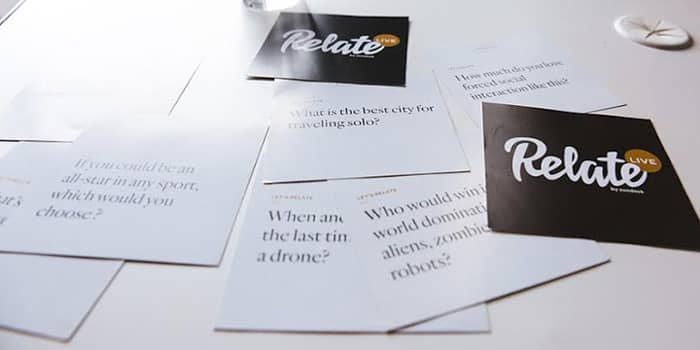 Momofuku
Momofuku is a world-renowned restaurant brand founded by celebrity chef, David Chang. With so many properties, Momofuku now has over 1,000 employees around the globe.  
Almost every Momofuku location has Business Cards as a takeaway – even the executive chefs carry them around. "It's a personal touch that allows them to interact with a guest and invite them back again," Momofuku's Marguerite Mariscal said. "That's why we love MOO Business Services so much, we get the flexibility to express the personality of our individual restaurants, as well as keeping Momofuku visible as the overarching parent brand."
Austin Eastciders
Austin Eastciders is a hard cider business from Austin, Texas. Drawing inspiration from the vibrant cultural scene, the cidery has an open, communal atmosphere for cider lovers to congregate.
"The design of Austin Eastciders' logo and cans is centered on hand-crafted simplicity," Eastciders' Danica Ferrell says, "which echoes the old-school approach in the brewing process. Austin Eastciders have taken their gold branding from their cans through to their Business Cards using gold foil. Working with their Business Services Account Manager, the Eastciders team created their Gold Foil Business Card templates and uploaded them to their dedicated online platform for all their employees to order from. Now, every employee can feel connected to the company's brand and mission.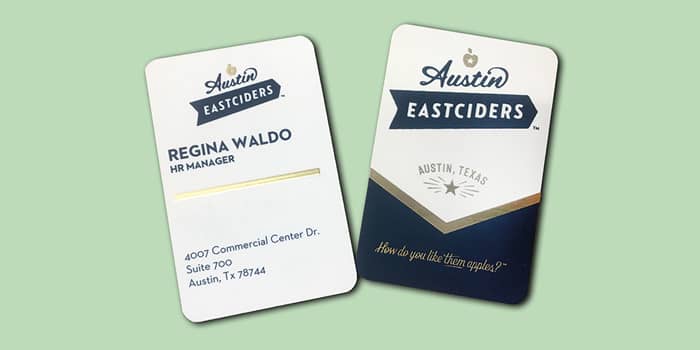 Tell you brand story with MOO Business Services
At MOO, we've been helping people make their mark in the world with amazing quality print products for over a decade. And as our customers have grown, so has our service offering. That's why for bigger businesses—with 10+ employees—we now offer MOO Business Services. It's MOO + benefits. MOO Business Services combines dedicated account management with an easy online ordering platform and expert design services. It's a complete package for businesses to give you more brand control and consistency—while saving you time, stress, and money in the process.
Fill out the form here and a friendly Account Manager will reach out to you.

Keep in touch
Get design inspiration, business tips and special offers straight to your inbox with our MOOsletter, out every two weeks.
Sign me up!