10 corporate holiday party themes to make your event sparkle
Help your business see the year off with a bang with some creative party ideas.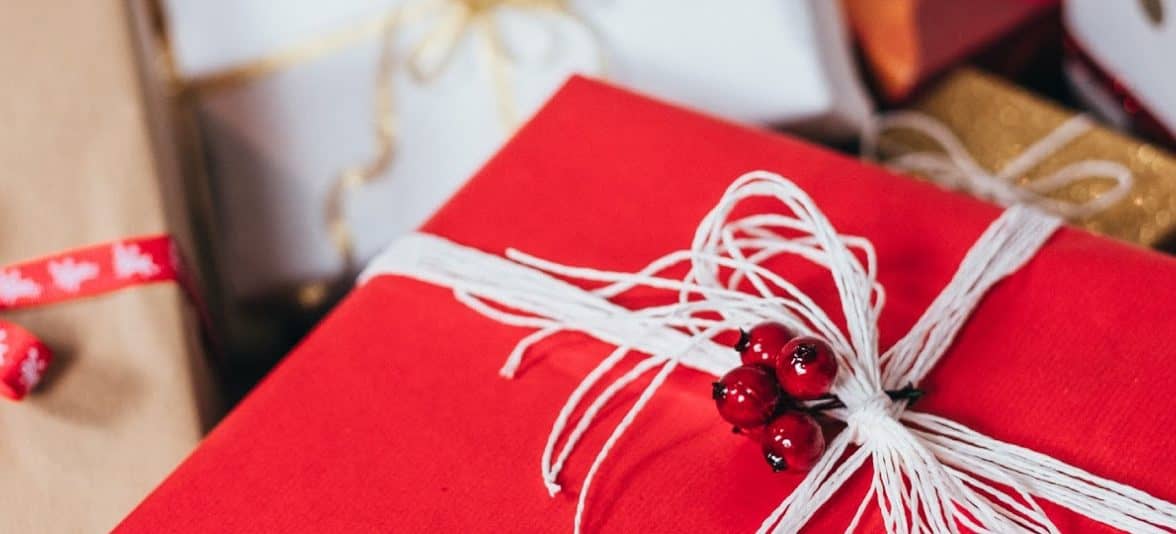 The office party is a meeting that everyone looks forward to booking in their calendar. Help your business see the year off with a bang with some creative party ideas and inspiration.
What better way to say thank you for a hard year's work than getting everyone together for a staff party? It's a great opportunity to celebrate what your teams have achieved, and bring departments together to socialize.
Planning a holiday celebration is a big job for the events team ⁠— particularly if you work in a larger company. But having strong party themes in mind will go a long way to helping you plan a truly memorable evening for your staff. 
Check out these party ideas to get the festive season in full swing.
1. Up the elegance with a masquerade ball
Staying late in the office never sounded so glamorous. A masquerade ball is the perfect corporate holiday party theme if you want to mix the fun of a costume party with dressing to impress. 
When it comes to decorating your office or event space, go for metallics like silver and gold paired with black for a dramatic backdrop to your evening. 
But before the party starts, you need to think about your RSVPs. Available in a range of sizes, our corporate Invitations have room for all your event details, and can be easily customised with gold or silver foil accents to match your color scheme.
2. Sprinkle some suspense with a murder mystery
Looking for something a little more interactive for your big night? A murder mystery game could be the perfect party idea if you really want to get your guests mingling.
Nights like this usually start with assigning everyone a role to play throughout the game, so make sure you put together a character kit for everyone taking part. This could include a Notebook to write down leads and clues (bonus points if you design a custom cover to match your event), and their own character biography printed on a Postcard in a sealed Envelope to keep their secret safe.


3. Dim the lights for a black-tie dinner
For a more formal corporate holiday party theme, why not treat your employees to a three course black-tie dinner. Everyone loves an excuse to dress fancy, so make sure you set the tone for the evening by sending out some top-class invitations. 
Thick, premium quality Luxe Invitations are ideal for special occasions. Plus, you can even print out your table names on Business Cards when it comes to arranging your table plans.
4. Give back with a charity gala
Aside from all the fun, food and partying, the holidays are a time to think of others, and raising money for good causes is a rewarding way to spend an evening with your team.
When sending out corporate party Invitations to businesses, agencies, or partners that you work with, you could even ask if they would like to donate any prizes for the evening for an auction or raffle. 
You could even turn MiniCards into raffle tickets. Print a prize on one side and a number on the other to hand out to guests when they arrive, and draw the winning numbers at the end of the evening.
5. Mic-drop with a karaoke night
Who wouldn't want to see their boss do a rendition of Mariah Carey? If galas and sit-down affairs all feel a little too low-key for your holiday party, kick up the volume with a karaoke night. 
A great way to get everyone up on their feet is to have a wide dancefloor space and plenty of inflatable microphones and instruments to hand out to the crowd.
To get the volunteers flowing, make sure there are stacks of blank Business Cards and pens within easy reach for people to write down their song requests.
6. Set the scene with a speakeasy
For a cool, theatrical theme, a speakeasy night is the way to go. This party idea is all about creating an immersive experience, so if you want to really play up the prohibition era vibe, hire out a piano or a swing band to soundtrack your evening. 
When sending out your holiday party Invitations, don't forget to mention that the dress code is snappy pinstripes and pearls. And of course, speakeasy's are all about secrecy, so print off some MiniCards with secret passwords for your guests to gain entry to the venue.


7. Celebrate the season with a winter wonderland
Queue the dry ice and synthetic snow, because this party idea is all about creating your very own winter wonderland. This theme has the advantage that it can work for spaces big and small, so you can either transform the office or hire out a venue for your company party.
Set up some seasonal stalls selling all things mulled and spiced for your guests to enjoy while they mingle (and jingle) around the grotto. To reward your employees for working hard throughout the year, you can even transform some Business Cards into food and drink tokens to spend at the stalls.
8. Rewind for a decades party
Whether you love the swinging 60s or have a pair of flares in the back of your closet, a decades night is an easy costume party theme that everyone can join in on.
To really get everyone in the spirit, decorate your event with decor and props to match the decade. You could even task your creative teams to design Posters for your event space inspired by the bands and movies of the era. 
When it comes to designing your holiday party Invitations, keep the design and typography consistent with the decade you choose to create a cohesive look for your event.
9. Make it a movie night
Staff parties can be relaxing too, so get your team to unwind by hiring out a cinema for your very own movie night.
Play some festive holiday favourites on the big screen, and keep the evening interactive by creating bingo cards with moments to tick off throughout the movie. These Postcards can be easily customised with your own text and design, so all you need to do is find some great prizes.
10. Get crafty with an activity day
Creating your own activity centre is a great option if you'd prefer a daytime event. Plus, by hosting your holiday party in office hours, you can make sure that everyone can attend.
Set up stalls around your office or event space with each hosting a quirky or creative lesson. You can go seasonal with some wreath making, or creative with calligraphy. Whatever you choose to include, ensure you've got a good range of crafts so that everyone can find something they'll enjoy.
To ensure your guests won't miss out on any of the classes, make sure you create a map (for larger spaces) and an events timetable of what's on during the day. Postcards can be easily customized to create lanyards, so you can include all the information about the day in one handy guide.
Now that you've got your party theme, ready to get your night in full swing? Check out how to throw the ultimate holiday party
Interested in learning more about MOO Business Services and how we can support your holiday party? Complete the form here and we will reach out to you shortly!
Keep in touch
Get design inspiration, business tips and special offers straight to your inbox with our MOOsletter, out every two weeks.
Sign me up!