A year in review at MOO
Our deep dive into the most memorable moments of the year at MOO.
This year zoomed by, didn't it? And with the next year fast approaching, we'd like to rewind and take a look back. We've launched plenty of products for you to try, helped design custom stationery, and partnered with even more great brands. So here's our deep dive into the most memorable moments of the year.
Class of 2022
First, we spoke with our customer service team. This year the team spoke with over 135,000 of you, with the chatbot picking up an additional 27,000 queries. That's a total of 162,000 folks contacting the team (they don't stop until you're thrilled with your order).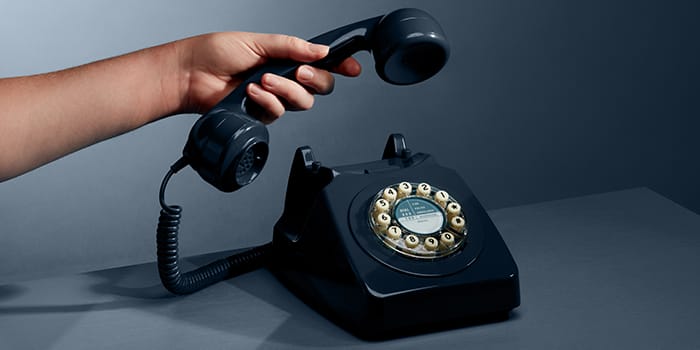 We spoke to our customer service team about their favorite parts of the day. Ren from Lincoln shared, "Anytime I interact with a customer who can leave our conversation feeling really happy with the outcome. I get a little boost to continue on with my day, feeling really happy that someone's day was made better just because I was able to listen and understand their needs while providing a solution. Also lunchtime. Who doesn't love a meal break?"
Denise from our London office also told us, "I start working at 8 and in the first hour, I am usually completely alone. That is my productivity golden hour, it's when I organize my day and start with my to-do list."
We also talked about their proudest moments at MOO. Amanda told us hers was, "during my trip to Denver I was allowed to share a presentation that I put together concerning the day-to-day tasks of a CS agent with the MOO Business Services (MBS) Team. The MBS Team in Denver was absolutely blown away by all that we do and are knowledgeable about, and were so happy that I shared these insights."
Denise added, "I don't have a specific moment, but I am very proud of being someone my peers and colleagues around the company can count on and trust when it comes to asking customer service-related questions."
New to MOO in 2022
There's nothing more exciting than welcoming a new product to our catalog. And this year, there's been quite a few.
We started off the year by redesigning our packaging to be plastic free and 100% recyclable. It's made with paper sourced from sustainable forests. And it's neatly designed to fit what's inside with minimal excess – so less waste and less space taken up during transport. If you're ordering MiniCards, Business Cards or Notecards you can see for yourself.
Joining earlier in the year were our new Display Boxes. So after carefully creating your stationery, you're able to show it off in style. They're designed to fit your cards perfectly and sit neatly alongside our other products on your desk.
Next, we welcomed the Notebook in Alpine Green. We loved it on the Water Bottle so much, that we decided it would keep your thoughts flowing a lot better to have them in the same color.
The last to join us was the Perpetual Planner. Designed without dates or years. Meaning you can buy it at any time in the year (and don't have to get a new one if you haven't finished it in 12 months). It's a more flexible and sustainable way of getting things done. It features a flexible weekly layout, undated pages and a Calendar Clip to mark where you're at.
The big MOOve:
Last month, we "MOOved" to our new London office. It's beautiful, practical and (in the words of our head of design Ruth Wassermann) "really, really big." Located at the heart of Camden market, it perfectly reflects the creative buzz of this neighborhood.
That's the main purpose of the clubhouse (our work and play space). Having that hospitality feel where we are treated as valued customers within our own office was part of the mission."
On finding a space to fit the company, she said, "It was important to have a welcoming social space for connections and meetings, be that one-to-one or the whole business altogether. That's the main purpose of the clubhouse (our work and play space). Having that hospitality feel where we are treated as valued customers within our own office was part of the mission."
MOO joiners
We've welcomed over 106 MOOsters and there are a further eight due to join before the end of the year. One of our new joiners starting this year was Katie, our social designer. "MOO is such a welcoming company, I've never worked at such a friendly company! Everyone here is genuinely so lovely and is always there to support you and offer a helping hand on anything."
We also had Jonny join us back in September as a graphic designer on our creative team. He said, "I've yet to work anywhere with such a welcoming, optimistic attitude towards new starters. MOO has a refreshingly positive approach towards the contribution of ideas and collaboration which makes the day-to-day much more rewarding."
Tilly Middleton-Beattie, our optimization & merchandising associate also shared her experience. "I've thoroughly enjoyed my first few months at MOO! Everyone is so friendly and amazing at what they do. I've learnt so much already and I'm excited to continue growing within such a supportive and exciting company!"
Work from anywhere with us
This year, we also started a new initiative to work for a month from anywhere around the world. You could work remotely at your own place, enjoy a staycation or go on an international adventure. Over 23 MOOsters have taken us up on this, with another two to do so before the year ends.
From Ebba visiting her home in Stockholm to Helen's expedition to Portugal to Georgia's adventures in Bali – here's what a few of our MOOsters had to say about the Work From Anywhere scheme.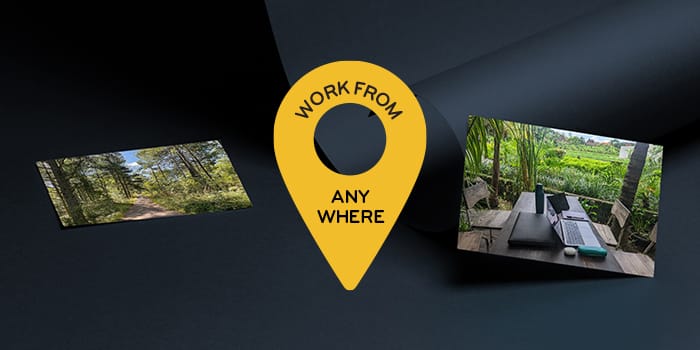 Ebba, our head of brand marketing, decided to head home to Sweden – home of IKEA and ABBA. She said, "I loved being able to pretend I lived there for a month. Becoming a local again is such a treat. MOO is also incredibly generous allowing us to have flexible work schedules. That means I had time to take a walk in the woods and enjoy the surroundings. It really invigorated me – and therefore my work as well."
Our social media manager, Helen, visited Portugal to squeeze some surf lessons in between her Zoom calls. After looking at different locations, she settled on Portugal and enjoyed splitting her time between the city and the coast. Additionally, it was a big bonus that Portugal was in the same time zone.
She added, "One of my favorite things was to experience living and working in a new country. I felt like it really improved my work-life balance. During the day, I was focused on work, but in the mornings and evenings I could fully switch off and enjoy my "holiday". I found that working in a new location helped motivate me and bring new inspiration."

Lastly, we spoke to our marketing data analyst, Georgia, about her trip to Bali – who was lucky enough to tag a holiday onto it. "I went to Vietnam, Indonesia, and Singapore but I only worked from Bali. I was traveling when the pandemic started so I missed out on visiting Bali, North Vietnam, and Singapore. I decided to use Work From Anywhere to finish my trip. I'd also heard that Bali is a hot spot for digital nomads, so I wanted to see what all the fuss was about."
Want to join the MOO crew? Follow us on LinkedIn and check out our open roles here.
Keep in touch
Get design inspiration, business tips and special offers straight to your inbox with our MOOsletter, out every two weeks.
Sign me up!