6 ways to maximize your 6-11
Deciding to work on a business alongside your full-time job can feel daunting. Increase your chances of success (and of enjoying the journey) with these tips.
Making money from a passion project is a dream plenty of us would love to see become a reality. And if you're thinking of launching your own business but still want to make the rent, a 6-11 could be the ideal solution.
Working late after a long day at work is undeniably a challenge. But it can be rewarding too, and might even grow into a full-time business. Follow these tips to make the most of your side hustle — without suffering burnout.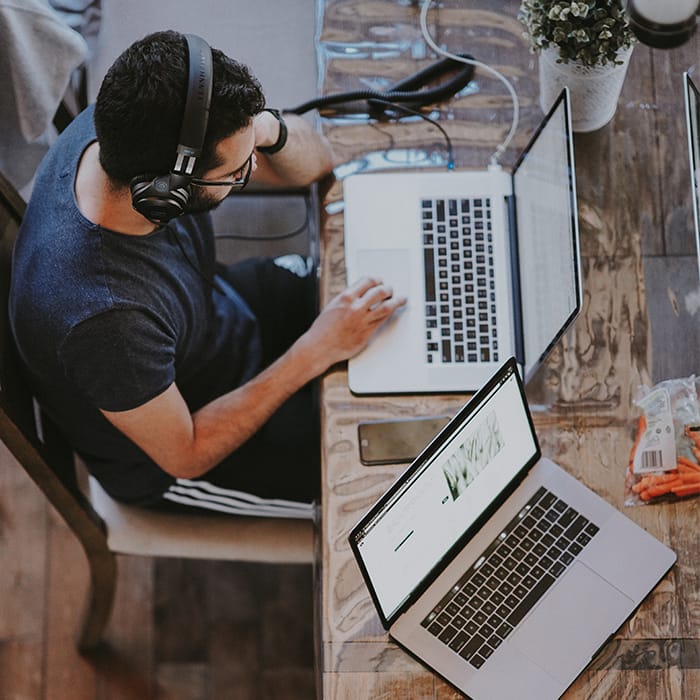 1. Take control of your money
Before any new business starts making money, you're likely to have to invest in a few set-up costs, from materials and web-hosting to printer ink and a hike in your phone bill — so make sure you have enough financial wiggle room to get things off the ground. Make a list of all the things you might need in your first six months, and check that your wages or savings can cover them.
Once you start making money from your 6-11, it's worth hiring an accountant to make sure you're covering all the bases when it comes to tax, and understand what records you need to keep.
2. Check your expectations
If you've always wanted to be your own boss, a 6-11 is a great way of dipping your toe into the world of self-employment. But if you're picturing yourself working from the beach in between poolside yoga classes within six months, you might need to adjust your expectations.
Turning your hobby or side-skill into your main source of income can take a lot of work, especially when you can't commit to it full time. It's likely to be a long-term process, so make your goals realistic — for example, 'I want to land a regular client by Christmas,' or, 'I want to earn enough to cover a new bill each month.'
If you find you're struggling with your workload, it might be time to scale down your hours and expectations accordingly. Turning your passion into a business is a fantastic goal, but working on a project you love is rewarding in itself — so if it's not working out, it's OK to give yourself permission to dial it back down to a hobby.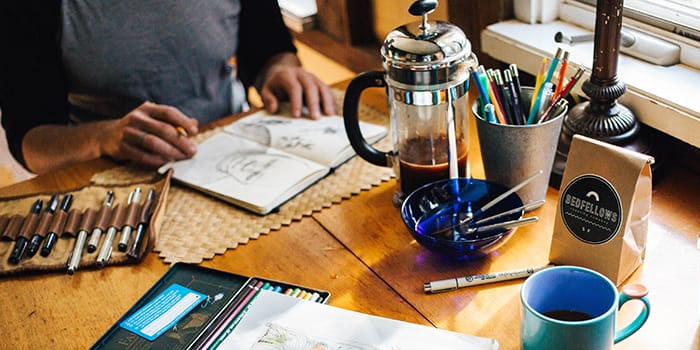 3. Take your brand seriously
Branding is a crucial first step towards building your own business — just ask Sarah from Geo Heaven, who's making a big success of her 6-11.
From your name and logo to your tone of voice and Business Cards, crafting a brand identity based on your values, audience, USP, personality and story will help clients and customers to take you seriously — and it'll give your self-perception a boost, too.
When you're launching a business after-hours, time is of the essence — and once you know what your brand represents and how you want it to be perceived, you can make a splash quickly and consistently through your website, social media and Business Cards.
4. Make the most of social media
There's nothing stopping you filling dead time during lunch breaks and at weekends with brand-building and customer service, which is what makes social media such a handy tool for small businesses.
As well as being a great way of getting your brand in front of a variety of different audiences, setting up dedicated Instagram, Facebook and Twitter accounts gives you a way of connecting with customers or clients when you're on the move, reducing the chances of missing an opportunity.
Spend time taking some great photos of your product, and it'll really make you stand out from your competitors.
5. Don't treat it as a hobby
Your 6-11 might not be your main source of income, but you'll only get out of it what you put in. Hopefully, you're focusing on a project you're already committed to — whether that's graphic design or jewelry-making — so motivation shouldn't be a problem.
But making it work as a business requires an entrepreneurial frame of mind — which means hunting for networking opportunities (and brushing up your networking skills, even if you're not keen on it), researching your customer base, building an online presence, organizing your finances and writing a business plan. In short, take your 6-11 seriously and other people will, too.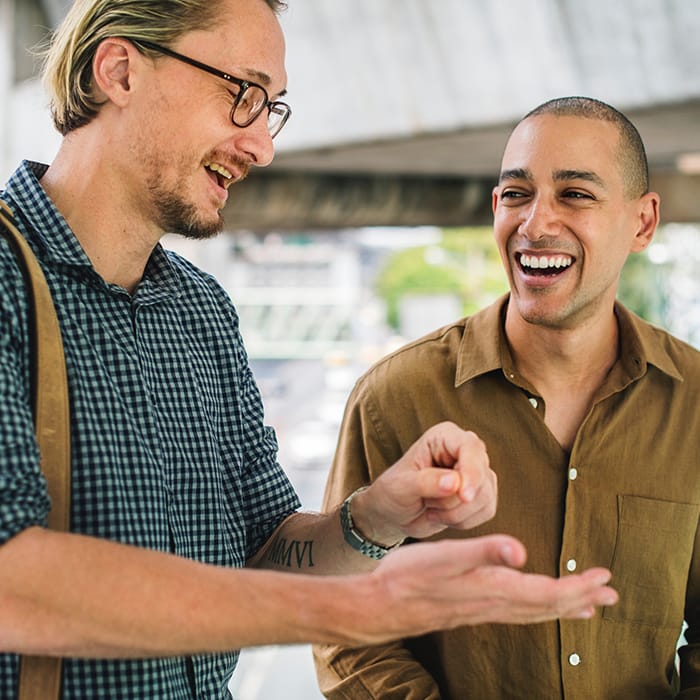 6. Look after number one
If you're working during the day and in the evenings, you have to be ruthless with your time — although you might suddenly find you're much better at prioritizing when your choice is between catching up with friends and sorting through spam email.
Even if you're great at sorting out the essential tasks from the less-crucial ones, tacking another job onto the end of an already demanding day can take its toll, so make time for some self care (trying these 5 homeworking habits should help).
You're doing something amazing, so reward yourself regularly — even if it's just with a really great cup of coffee to keep you going.
Ready to take the plunge? Spread the word about your new business with a dedicated set of
Business Cards
.
Keep in touch
Get design inspiration, business tips and special offers straight to your inbox with our MOOsletter, out every two weeks.
Sign me up!