Get a year-round fresh start with our ultimate work planner
Find out how you can get organized anytime with our year-round work planner.
If you're waiting for the new year to roll around before you make a fresh start, we have news for you…
You don't have to.
Because there's no better time than *right now* to make it happen. The days are lighter, the weather is warmer, and our bodies are pumped full of sun-soaked serotonin.
So, now is the perfect time to get your head in the game, work on your goals, and chase your dreams.
And we have just the thing to help you do it.
Say hello to your dedicated work planner – a year-round tool to get stuff done
When it comes to starting over, claiming back your time, and organizing your life, our Perpetual Planner is your new best friend. Read on to find out why it's so great.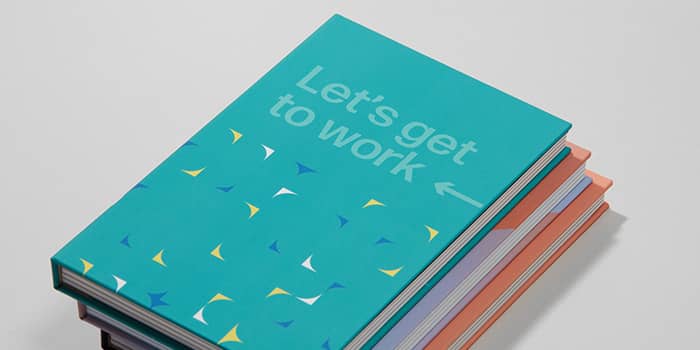 Start over anytime you like
Literally. You won't find any months or dates inside our work planners. (No dates = no limits.) So you can pick it up mid-year and start using it from the very first page. It does have the days of the week, so you'll have a loose structure to work from.
Apart from that, it's up to you. Start and re-start whenever you want.
Take time into your own hands
Not to get all philosophical or anything, but we humans have a very linear view of time and progress. We measure our achievements based on what we do within a day, a week, a month, and a year.
Our work planner takes a gentle, more holistic view of success. You can take control of your time without the pressures of a rigid calendar structure. A work planner has lots of space for you to time block your days and break up tasks into manageable micro chunks. So you can start taking small steps towards your big goals.
Shake it up week to week
We know that no two weeks are the same. One week you might be sorting out taxes or have back-to-back client meetings. The following week you could be lying on the beach in Bali with a cocktail. So, you need a planner that gives you total freedom. Whether you swear by bullet journaling or are a to-do list devotee, our work planners have both grid and lined paper to help you do it.
It's completely personal
No one can dispute how handy online calendars and digital planners are. But the problem is that they're there for *everyone* to see. Your work planner is for your eyes only. You can scribble, doodle, daydream (or write down your mid-year resolutions) without anyone looking over your shoulder. In today's digital world, it's so nice to have something tactile that you can hold in your hands.
Make a statement (without making an impact)
Not only are our work planners the perfect year-round solution, but they're also an excellent sustainable option. Because there are no dates inside, the planners don't run out or expire when the year is up. And if you miss a few weeks, you don't have to worry about big empty gaps or wasted space. All Perpetual Planners come with a gorgeous calendar clip (available in stainless steel or brass) that you just clip to the top of the page, so you know exactly where you are. And their clever Swiss binding means they lie completely flat on your desk. (Handy!)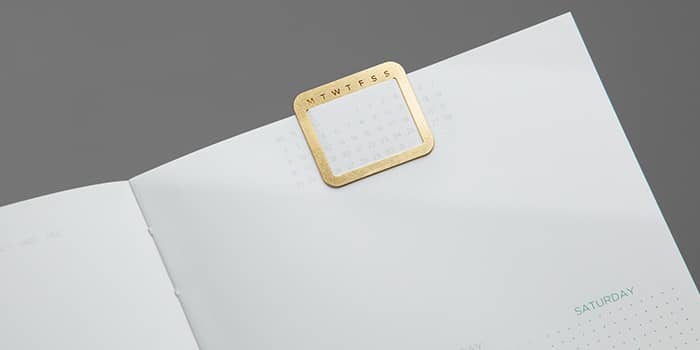 Put your stamp on it
You can customize your Perpetual Planner anyway you like.
Choose from four funky colors like Berry Red or Midnight Blue. It's got a durable cloth hardcover so it won't get dog-eared throughout the year. Or, go for a full cover custom print – front, back and spine! The topsheet inside lets you personalize the planner further with additional branding or some fun messaging.
Every year, employers snap these up for their teams. And as corporate gifting season is fast approaching, now's the time to get ahead. Your team will love their work planner – in the holidays, in January, and all year round.
Because a work planner is for life, not just for Christmas.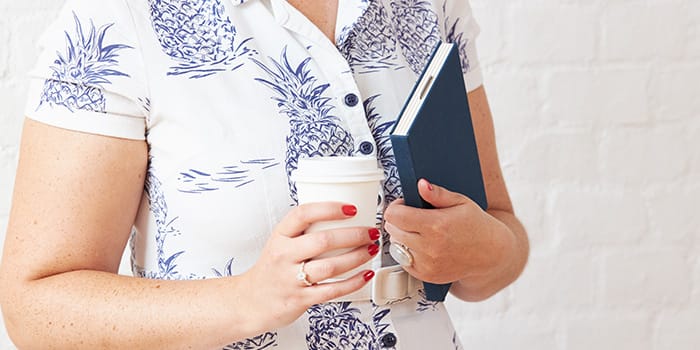 Want to help your team keep organized all year round? Discover our Perpetual Planner products here. Or better yet, fill in the form below and a member of our team will be in touch to bring your project to life in time for the holidays.
Keep in touch
Get design inspiration, business tips and special offers straight to your inbox with our MOOsletter, out every two weeks.
Sign me up!