Vibedate shakes up romance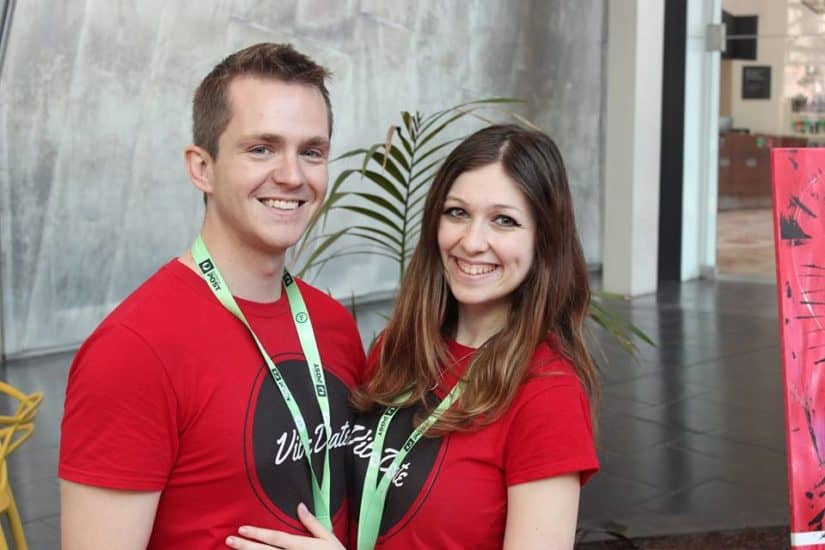 We're on a mission to find out all the wonderful ways you can turn your passion into a full-time business. For Australian couple Partsi and Tony, their mission is to change the way we date. So MOO caught up the Vibedate founders to see how the big world of business is going.
First off, where did the idea for the Vibedate came from?
We go on many adventures and we do a lot of fun things and we thought, why can't we organise this for other people as well? A lot of people want to do fun stuff but they just don't have time to plan things. We're the people who organise fun dates for you.
The concept is quite fun, was it enjoyable promoting the brand?
Well, the importance of online marketing has never been greater, so we used social media platforms. However, we found that Vibedate needed materials like Business Cards and Flyers. So we got these amazing Flyers done up and we ran a campaign which had Flyers with the different categories on each. Like, a food flyer, an adventure flyer and so on, and on the back was a door saying 'which door will you open?' asking which new experience the person would choose for themselves.
And how's it all going?
Yeah great! The most popular categories have been the food date and the adventure date, because everyone loves food and everyone loves adventure. Vibedate has seen quite a diverse range of customers so far in terms of age groups, with some in their early 20s through to over 40s booking dates for Valentine's Day.
What's next for Vibedate?
Well, we've just started setting up 'bestie and me' dates and branching out into corporate events is also a possibility. Every spare second we get we're always coming up with ideas, doing stuff outside of work hours. But I think while in the startup phase it's doing amazingly, but we just want make enough revenue so that we can actually leave our day jobs, because it is definitely what we're most passionate about
Love is in the air for Vibedate! If you need a touch of inspiration or help promoting your project or business take a look at how MOO could help.
Keep in touch
Get design inspiration, business tips and special offers straight to your inbox with our MOOsletter, out every two weeks.
Sign me up!