Behind the rebrand: Olapic
The story behind visual commerce platform's refresh
Growing businesses often outgrow their logo. That's exactly why visual commerce platform and social media aficionados Olapic, chose to refresh theirs. Here's how they did it.
Why rebrand?
"We pioneered an industry that helps brands put their consumers forth as effective brand ambassadors," says Rachel Meranus, Chief Marketing Officer at Olapic. In six years, Olapic has gone from serving small and medium-sized e-commerce companies to global enterprise clients across different industries — and with that growth and the arrival of more competitors, Meranus and her team saw the need for a brand evolution.
"While our brand did a really good job reflecting who we were in the early days, it was time to put forth a new look, feel, and voice that was more professional and sophisticated in nature — a look that could hold its own with some of these major global brands that we're currently working with," she says. With the new brand, Olapic wanted to elevate its voice in the marketplace and focus on being the authority in all things visual content.
From old to new
The team selected New York-based branding consultancy Red Antler to handle the redesign. Meranus and her team were looking for an agency with experience in both business and consumer branding. While Olapic itself is a business to business brand, the companies they sell to are entirely consumer-focused, and they wanted that balance reflected in the new look.
Meranus' marketing team was heavily involved in the design review and decision making process. "We don't have anyone who owns our brand per se, but I've got a lot of very talented people on the team," Meranus says. "I tapped into a lot of people in a lot of different ways — everyone from a lead designer to the woman who puts all of our big events together. The founders were also very involved from the get-go."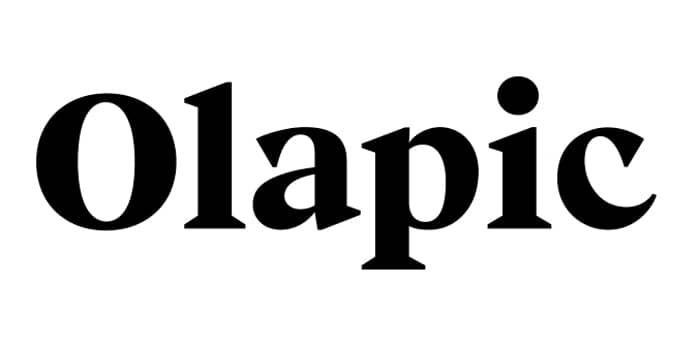 The creative process
The agency-client relationship was a smooth one, with frequent check-ins and reviews. Eventually, the team settled on a look and feel based on a custom typeface that's sophisticated, but with an edgy consumer feel. "It's purposely black and white so that we can let the earned content that we're collecting and curating for our clients stand out," Mearnus says. "We really wanted to be viewed as the enabler and the platform that allows this all to happen."
With the rebrand near completion, Meranus and her team started to talk about ways to bring the brand to life — most notably, the Olapic website. "The site plays two roles," Meranus says. "One is thought leadership. We have a resource center where we're putting forth ideas and educating the industry. But it's also very much a lead generation site." In addition to blog posts, the resource center features case studies and white papers that readers can access in exchange for their name and email. This provides the Olapic sales team with potentially interested leads to reach out to.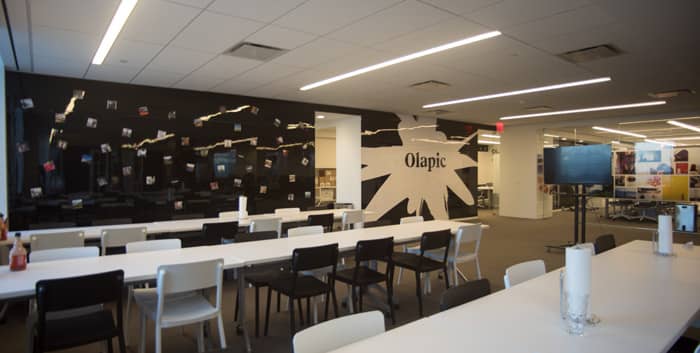 Getting employees onboard
While employees all knew that the rebrand was coming, Meranus and her team built excitement by working toward a big reveal with sneak peeks along the way. In the weeks leading up to the launch event, they teased out the new brand in Olapic's weekly internal newsletter.
The day before the brand launch event, Olapic closed its offices for a redesign, installing big, bold, black and white statements on the walls of conference rooms and putting real user-generated imagery everywhere. The next day, employees walked into an entirely new office, where they saw the full brand system for the very first time. "To watch their reactions was just so gratifying," Meranus says. "Everybody was in awe and wanted to take pictures in front of the new logo and brand statements. It was really incredible to see."
Meranus then hosted a town hall meeting with the entire company, taking them through a truncated version of the whole process, including what the brand stands for, why they chose this look and feel, and what to expect in the future.
Unveiling the new look to the world
Olapic launched the website the week before Cannes Lions, the international festival of advertising and creativity. At the event itself, Olapic presented a reel with curated photos and videos generated by Cannes attendees. Activating its brand in this way not only showcased Olapic's technology, but the new Olapic look and feel — and attendees were impressed. "Someone said to me at a party that it was the best activation they'd seen at Cannes," Meranus says.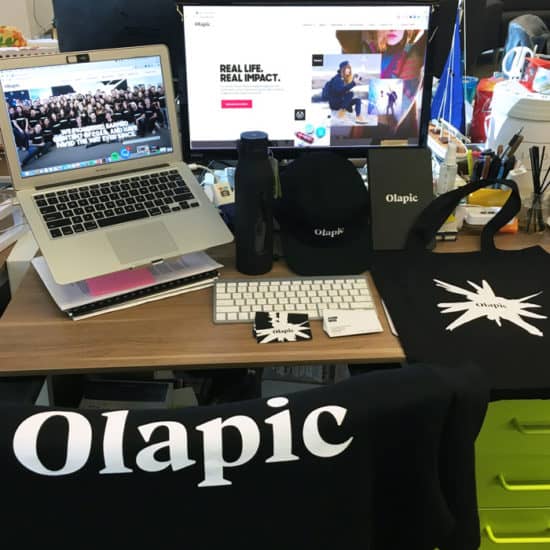 Consistency
The brand is consistently expressed across all of Olapic's collateral, from press releases and trade show booths to the company's social media accounts and employee Business cards. "The truth of the matter is that a Business card is a leave-behind — a conversation piece," Meranus says. "If you do something cool, you have someone looking at your Business Card repeatedly. Our people are really excited about giving them out."
All in all, Meranus and her team are delighted with the results. "The feedback has been really, really positive," she says. "People love that the brand lets the content itself stand out, and that we are really leveraging user-generated content on our site and in our offices." In other words, rebranding has been a great opportunity to show stakeholders just how a company has grown — and to stay on-brand through the evolution.
Are you looking to refresh your look? Share your experiences below.
Keep in touch
Get design inspiration, business tips and special offers straight to your inbox with our MOOsletter, out every two weeks.
Sign me up!