Making energy with Pavegen
We're on a mission to find out about your latest projects, dreams and business schemes. But who knew getting fired by a major energy…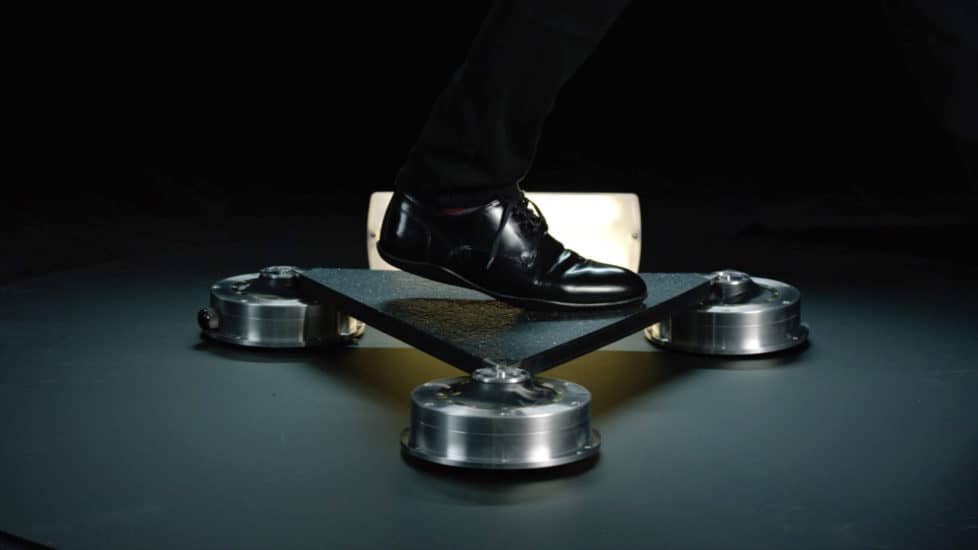 We're on a mission to find out about your latest projects, dreams and business schemes. But who knew getting fired by a major energy supplier would kick-start a career in energy technology? Laurence Kemball-Cook, is the 30-year-old Founder and CEO of pioneering clean power company Pavegen, which makes a specially adapted floor tile that converts the kinetic energy from footsteps into electricity.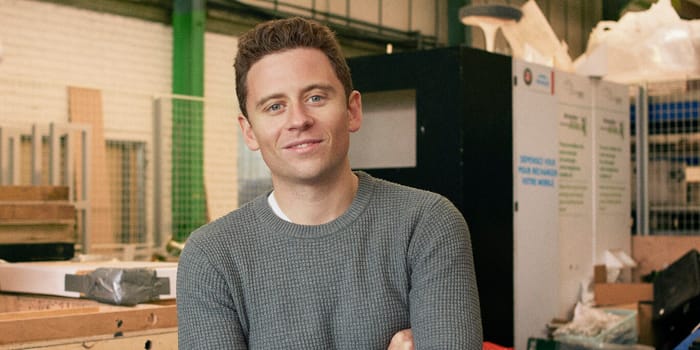 Laurence radiates megawatts of energy in his own right, and with good reason. The first prototype was created in Laurence's bedroom at uni; Pavegen now includes 40 staff across the world, CEO & Founder of Silicon Valley-based mobile app company Tribal Planet – Jeff Martin, as a partner, and Adidas, Coca-Cola, Shell and Heathrow Airport as clients. When I speak to him, he's just completed a sub-six-hour half-Ironman. If ever a man was born to run an energy company, it's this live wire.
From getting fired to inventing "smart" energy technology? Tell us how.
In my sandwich year at Loughborough University, when working at one of the biggest energy companies, I was looking at powering street lights with renewable energy, but the problem with urban spaces is that solar and wind energy are not efficient enough. So they kicked me out! I was really upset. But I couldn't stop thinking about this issue of generating renewable energy in cities. And eventually it occurred to me that energy is all around us – literally under our feet.  I went back to university, bought five desks and stuck them all in my bedroom. I had a desk for mechanical design, one for electronic engineering, one set up as a testing rig which simulated footsteps, one for doing all my drawings, and one that I just used for cutting up bits of wood. I won a Royal Society of the Arts Global Design competition, so I spent all the prize money on my project.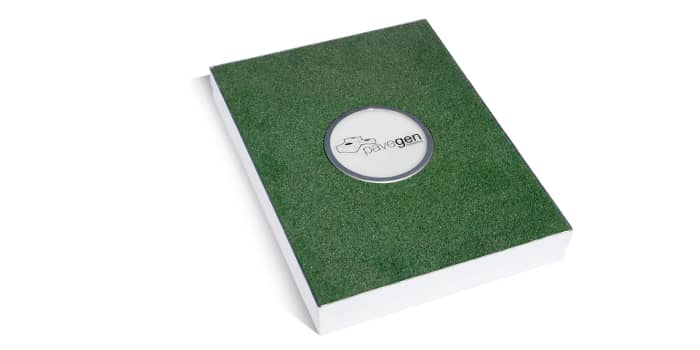 And you made a prototype (pictured above) that could generate energy from footsteps?
Yes. When I graduated, I presented it in Loughborough and again in London, and got a bit of interest in the media, being referred to as "Watt Genius". I started getting loads of phone calls so I made myself a website as a bit of a joke – on the homepage it said 'The Future of Energy is Here'. But then I got about hundreds of emails from people who actually wanted to buy it. Which made it kind of real. So I had to spend the next three years in my bedroom and develop the idea further.
So for three years, you were just working away on your own?
Totally on my own. Every venture capital firm in Europe said 'it'll never work'. My university told me to forget it, and so did all the government advisors I asked. Everyone thought I was crazy. But I really believed in my product. When I'm passionate about something I just don't give up. It's really annoying for all my friends and family.
How did you go from solo inventor to company owner?
A friend invited me to a dinner party and got me to set up my technology in his garage. By then I had this footfall testing rig, which actually enabled you to see the energy being generated by footsteps. People understand Pavegen really easily when they see it. So we demonstrated Pavegen to guests at the party, they all were excited by its potential; and I got 15 separate people to invest £10k each.
We clearly don't get invited to the right kind of parties! Was that the turning point?
People had invested, so I had a responsibility. Before that, I was just this weird inventor who had spent three years in his bedroom. My worries went from 'how does this piece of metal fit with this piece of metal' to 'how do I create a financial model to show my investors I can make the most of their money over a five year period'. Suddenly I had to go into an office with my first five hires and be a boss. It was the scariest day of my life.
What kind of boss are you?
I am not a traditional corporate CEO. I'm driven by passion, innovation and ideas. If I'm not passionate about it, I don't like doing it and I have a great team that supports me.
What's the most important advice you give to your team – or to any new startups?
It's all about quick wins and even faster fails. Failure's good so long as you learn. You've got to keep pivoting, try different solutions, and be as creative as you can.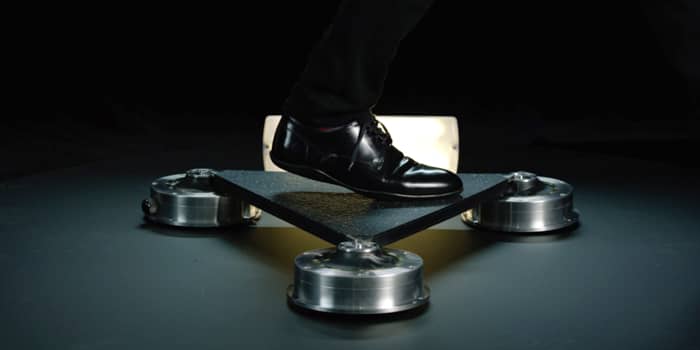 What do you think of the average startup's chances in the UK today?
There's never been a more exciting time to start a company. I think the UK has absolutely the best ecosystem for cultivating new startups, with tons of government incentive schemes. But you've got to be really passionate about your idea. If you're teetering on the fence and not sure about it then don't bother. You've got to really believe in what you're doing.
Keep in touch
Get design inspiration, business tips and special offers straight to your inbox with our MOOsletter, out every two weeks.
Sign me up!