#MOOCARDS: You've Got the Golden (Foil) Touch
One of our favourite things ever is seeing your #MOOcards all over the internet. To celebrate the launch of our new Tailored design templates, here's a selection of MOO Gold Foil Business Cards that gave us serious goosebumps.
Tee-Rex
London-based clothing brand Tee-Rex have used fine gold lines to outline the graphic illustrations of dinosaurs that have since become their signature designs. Had you ever seen a dinosaur with gold teeth? Neither had we!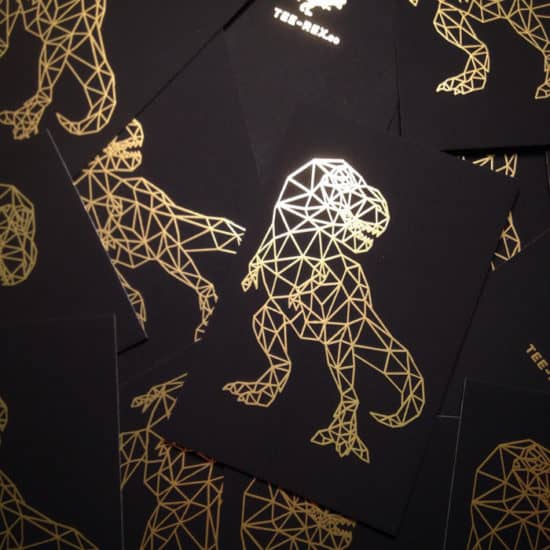 Follow: @teerex.co.
Prime Time Pretty
Self-confessed lifestyle brand and 'beauty-chasers' Prime Time Pretty have opted for MOO's gold foil to enhance the appearance of their business cards. We think it's as beautiful as they are.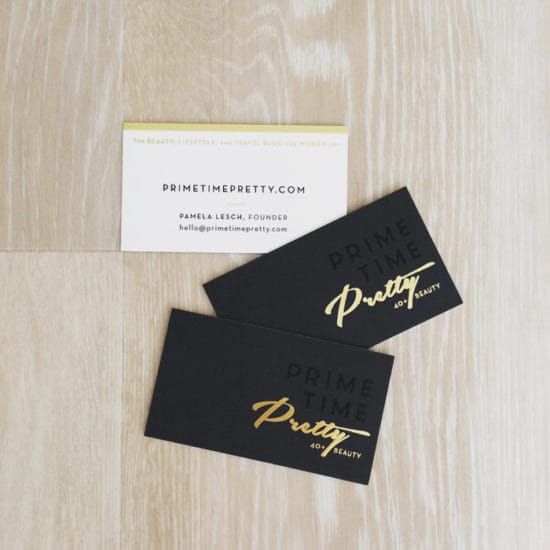 Follow: @graciousbrands and @primetimepretty.
The Second Messenger
LA-based Isabella Valentina is a talented illustrator and printmaker with a love of retro-inspired images. The gold foil channels the classic, magical vibe and we love the handmade pouches for the square business cards.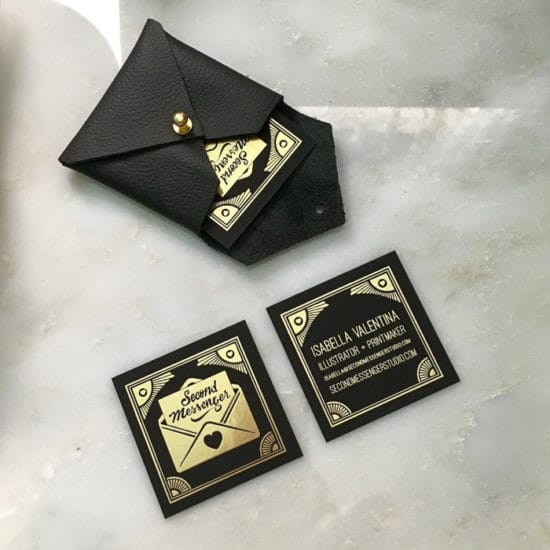 Follow: @thesecondmessenger.
Design + Happiness
California-based designer Angel Kittiyachavalit made us all kinds of happy by choosing to apply the MOO gold foil onto a dusty pink background. Her site, Design & Happiness has lots of inspiring images and we can't get enough of her Instagram either!
Follow: @designandhappiness.
Cat Coquillette
We are major fans of freelance illustrator and artist, Cat Coquilette. She's designed everything from wine labels to wall clocks and with metallics being a common theme throughout her work, we loved to discover her use of our gold foil on our square cards. No, thank YOU Cat!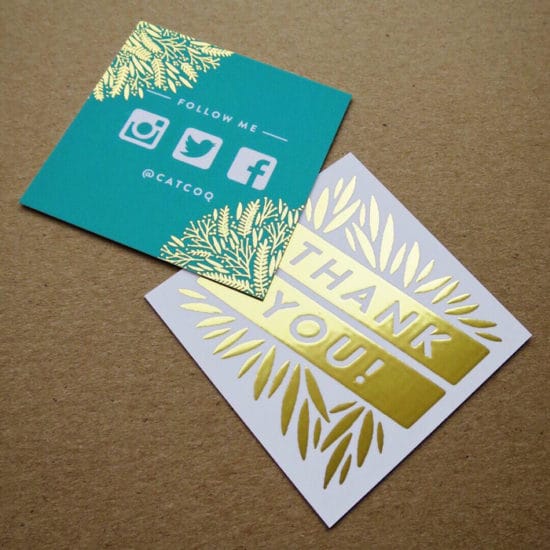 Follow: @catcoq.
Tangram Studio
We discovered this application of our gold foil when ultra-cool Netherlands-based agency Tangram Studio wrote about it for their blog. The gold looks great against our white paper stock and gives the cards an extra edge that's both subtle and stunning.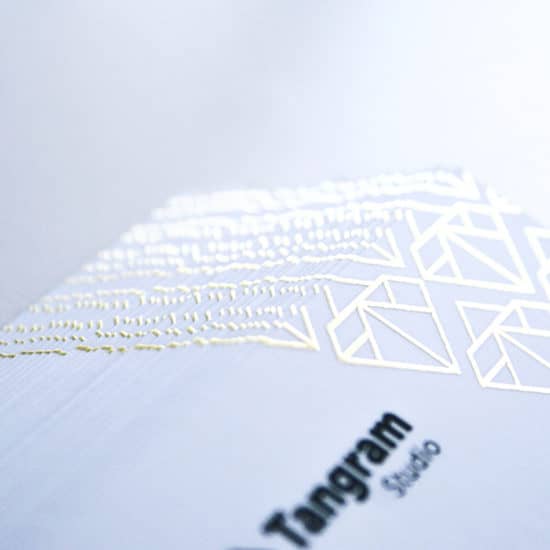 Follow: @hannekedewit.
Gold foil is part of our new Tailored collection which includes Raised spot gloss, and spot gloss. With the launch of our design templates it's never been easier to give your cards the special treatment.
Keep in touch
Get design inspiration, business tips and special offers straight to your inbox with our MOOsletter, out every two weeks.
Sign me up!