Invites with a personal touch
Luxe cards make an impression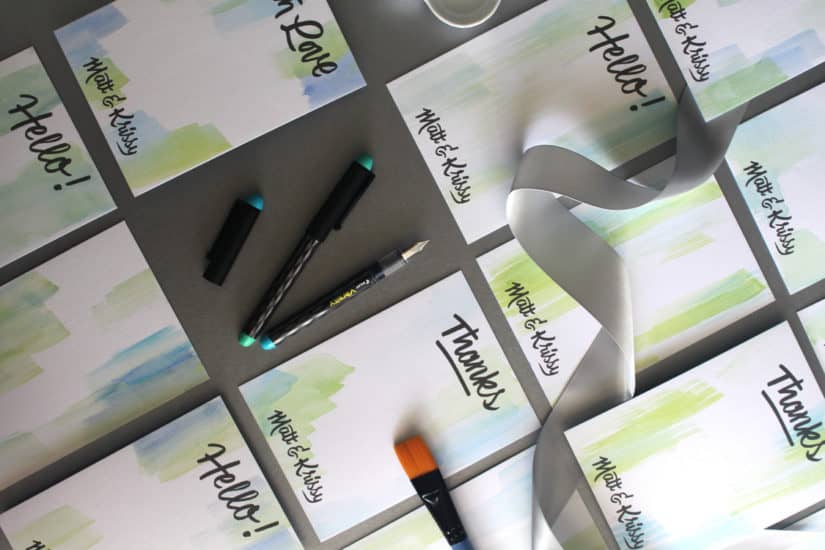 We love it when you share the creative ways you use our products. We also love uncovering the creative process and sharing design stories. Here we hear from US-designer Lauren Beltramo, about how she approached one of her recent projects.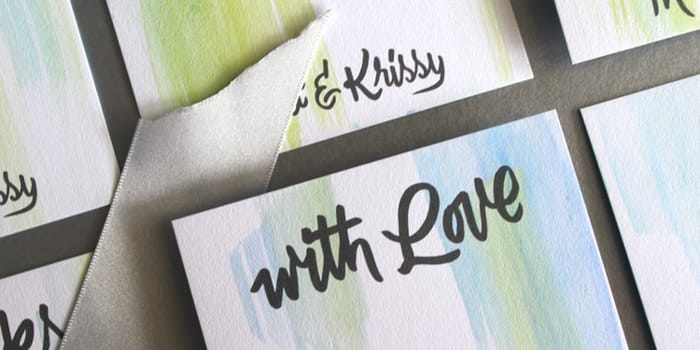 Matt & Krissy got engaged!
When my friends got engaged I was overjoyed. Since the bride-to-be is also a designer my second thought was, of course, now I have to get them a really cool engagement present. After thinking of a few concepts that were a little too crafty or difficult to make, I decided on creating a custom set of notecards along with a monogram and custom lettering. Oh So Beautiful Paper is one of my favorite stationery blogs to browse for unique and elegant ideas and was especially helpful while I was getting inspired for this project. I also looked at a lot of lettering artists, such as Ken Barber from House Industries, as I was getting my lettering down – drawn entirely with a twin tip Tombow brush pen.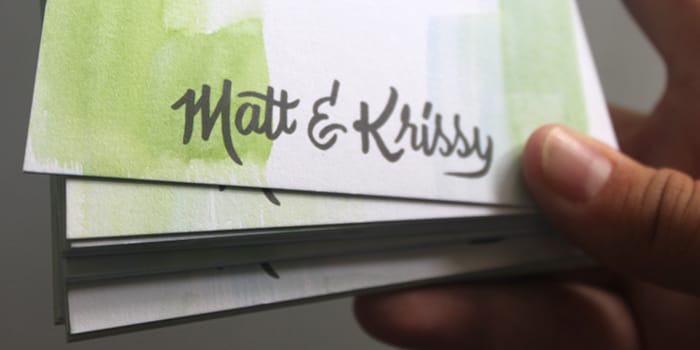 After scanning and tweaking I sent these cards to print on MOO Luxe Postcards. My top-secret informant (the groom) told me that they were sticking with blues and greens for the wedding, so I chose Moo blue to run through the middle. Once they arrived I thought hmmm and decided to add an extra touch of watercolor washes on top to make them that more unique.
The paper held up fabulously under the pressure and didn't ripple or tear under the weight of the watercolors – which would've been a nightmare! The groom and bride-to-be were delighted with the gift and have already started using them. On to their actual wedding present… luckily I have another year for that!
Keep in touch
Get design inspiration, business tips and special offers straight to your inbox with our MOOsletter, out every two weeks.
Sign me up!