Charleston's charming city guides
We love discovering the way you use our products and sharing design stories. We hear from US-designer Lauren Beltramo about how she used our Letterhead paper to create stunning Charleston city guides. Over to you Lauren!
Charleston Travel Guides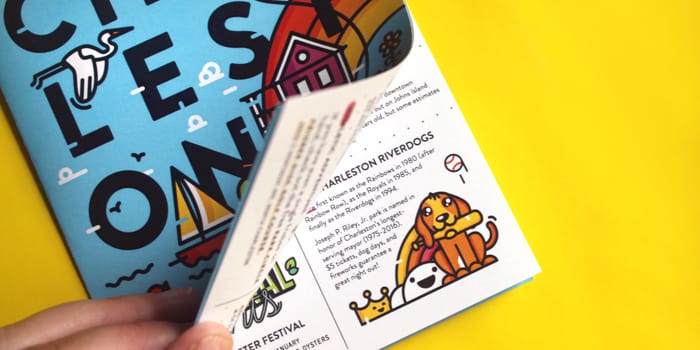 As a little kid, going to Myrtle Beach in South Carolina every other summer was incredible. I absolutely loved it – the heat, the ocean, the accents! – and then one day it hit me: people live here all year round. Ever since that lightning bolt realisation it seems that I've been heading down south. From New York, to Philadelphia, to finally Charleston! I've lived here for almost two years and I am delighted to call the Holy City home. Inspiration for these guides came from the amazing Herb Lester travel guides, which I had the fortune of first encountering several years ago while I was studying abroad in London.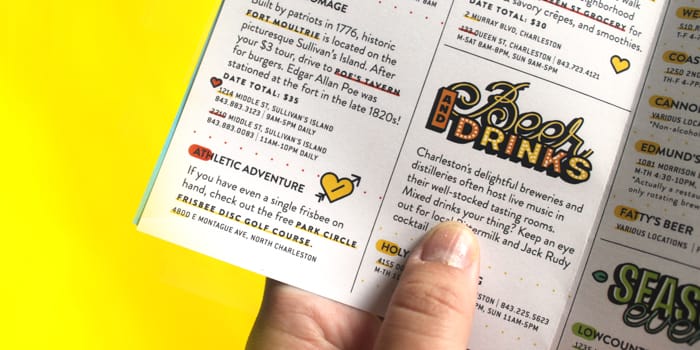 With those guides in the back of my mind, I used their single page quarter fold format as a starting point. After ordering a few (free!) samples from MOO I decided to go with the original Letterhead paper – perfectly durable, but also thin enough to be folded into quarters without becoming too bulky. They turned out great and I can't wait to make and order another edition!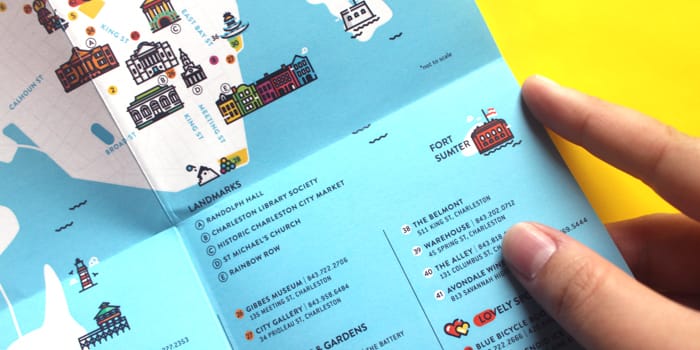 If writing, designing, and illustrating this guide has taught me anything it's that I still have so much left to explore. These sold out less than a week after I first launched them and I love thinking about how new visitors to the city get to experience all the passion and joy that I have for Charleston in a single travel guide.
Have you used MOO products in any recent design projects? Let us know in the comments below!
Keep in touch
Get design inspiration, business tips and special offers straight to your inbox with our MOOsletter, out every two weeks.
Sign me up!