Meet Allan Baudoin, Bootmaker
Trace his steps from desk job to creative career.
We're on a mission to find out all the wonderful ways you can turn your passion into a full-time business. So we spoke to Allan Baudoin, London-based independent shoemaker who's been turning heads over the past few years for his handmade and bespoke shoes.
Could you tell us a little bit about your journey so far?
My first job was at Apple working in strategy and marketing. I realise now that it's obvious I wasn't made to work in a big company. One day, I took some shoes to a 62-year old shoemaker who'd just opened a little repairs workshop. Since I was a kid, I've always wanted to know how shoes were made, so I asked him to tell me everything.
And just like that you started a business with your randomly met shoemaker?
I spent maybe a year [with him], it was like an apprenticeship. I've met so many shoemakers in the industry, and no-one has been even nearly as good as he is. It was pure luck that I ended up finding one of the best shoemakers in the world.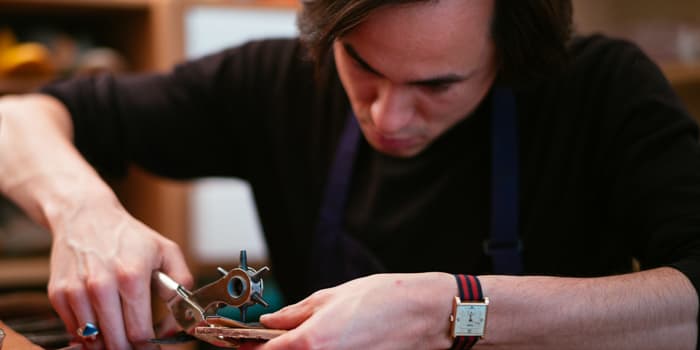 How's the business changed over the past few years?
At the beginning, I'd deal with the business side and he'd deal with the making side but then I got more experience. Two-and-a-half-years in, I'm about to start a new company making ready-to-wear shoes. My plan is to make shoes inspired by sartorial, super Savile Row stuff – but something that's more affordable.
You're way more active on Instagram than other social media – why?
Instagram is huge for the kind of maker that I am. A lot of people get known through the app. That's how I got my second wave of customers. The first wave was through my own network and me going everywhere. The blogs started posting what I did, and I got better and better, got more coverage, and then it grew from there.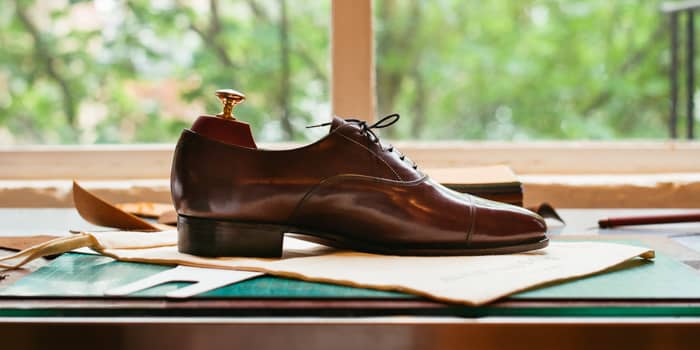 What advice would you give to businesses that use Instagram?
People like impressive stuff; they like novelty. When I take pictures, it takes me hours to get them to the highest possible standard. If you have a good product then people will follow you. Try to show some craft videos and photos, and then some finished views. Try to mix it up, and post them in an order that makes sense.
You have a Master's in management. What's the most important thing you learnt from the course?
Knowing how to use computers is really important. Things like SquareSpace, Stripe, Google Docs, knowing how to start a company with these free collaborative products, and then being in the know as to what the newer services are.
Keep in touch
Get design inspiration, business tips and special offers straight to your inbox with our MOOsletter, out every two weeks.
Sign me up!