Insert joy here: how to nail your packaging inserts
Uncover the secrets of the best packaging inserts to become a packaging wiz.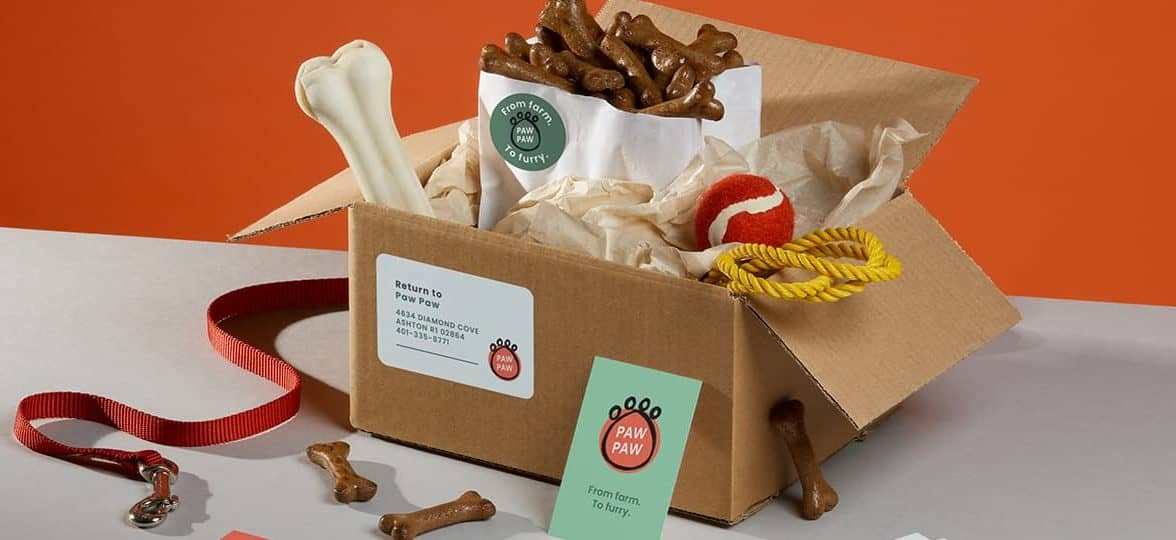 Packaging is nothing more than gift wrap for grown-ups. Whether you're making jewelry or selling toilet roll holders, a good unboxing experience has the power to surprise and delight customers, making them feel like a 6-year-old on their birthday.
Your unboxing experience should help customers dive into your brand universe and foster loyalty, enticing them to come back for more. You can tell that story and reward them with cleverly designed custom packaging inserts, from thank you cards to promotion Flyers.
Uncover the secrets of the best packaging inserts to become a packaging wiz with our handy guide.
A packaging what?
Packaging inserts can turn a simple order into a great unboxing experience, but what are they exactly? A packaging insert is a little extra item that you can add in your packaging before shipping orders to your customers. They're added for free and are used to reward customers and foster loyalty. Packing inserts are also a great opportunity to build your brand narrative.
Thank you cards, samples, referral Flyers, coupons… Packaging inserts take many forms. They tend to be quite cost-effective and are a great way to support your campaigns and business objectives, from growing your customer base to promoting a sale. Because you know exactly what the customer ordered, you can tailor your insert to their needs and promote offers and products they might be interested in.
4 packaging insert ideas to delight your customers
Packing inserts are a versatile tool. Here's a few packaging insert ideas to surprise and delight your customers. Feel free to mix and match with a custom packaging insert tailored to your brand!
Let's start with the most simple yet effective insert: a thoughtful card thanking them for their purchase. It's a simple insert card for your packaging, but a big step for your customer relationships. Thank you cards allow you to show your gratitude with a lovely branded design, but they can do so much more! 
They're a great opportunity to build awareness by talking about your brand ethos, showcase your product range, and share your website and social media accounts to stay connected with your customers. If possible, add a personalized note to show customers you care about each and every one of them individually. It's always nice to know there are humans behind the brand!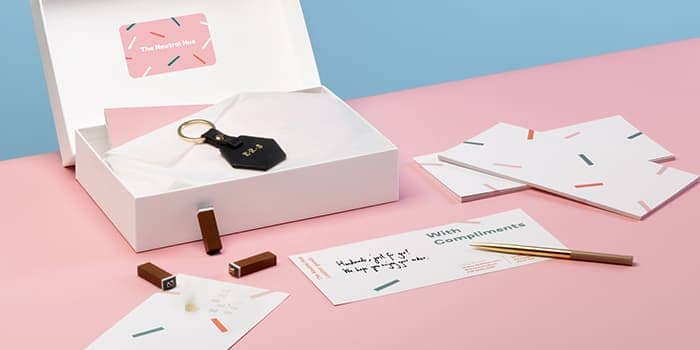 Get some thank you card inspiration with some of our community's most stunning designs here.
Whether you call them coupons, discount cards or promo flyers, the idea is the same: rewarding customers with a little something off their next order. Coupons are a great way to encourage repeat purchases for both new and returning customers. It's one of the best packaging insert ideas to foster loyalty and create a lasting relationship with your customers.
In practice, you can share a discount code for a specific amount or percentage off. If your offers are limited to a specific product or range, make sure you choose the relevant one for this specific customer based on their purchase. You can base the terms and conditions on a minimum spend or a time range, depending on your objectives. Print your custom packaging inserts on Flyers, Postcards, or even Business Cards that can double as a keepsake.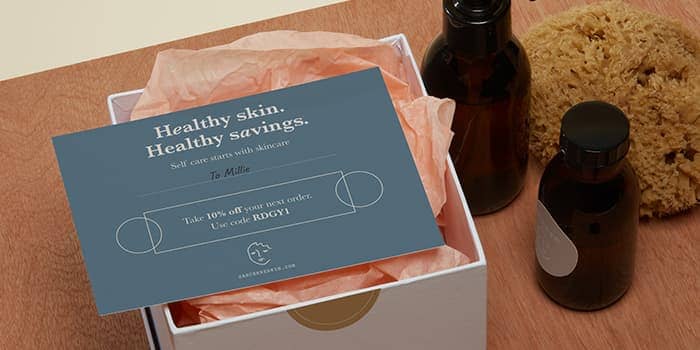 One mission: spread the love! Referral schemes are a clever way to encourage your community to recruit new customers through word of mouth. The principle? Rewarding them with a freebie or discount when they invite friends, often giving a discount to the latter too. Referral schemes make the perfect packaging insert cards for a small business looking to expand their customer base and build a strong, lasting relationship with buyers. You can make your referral card look like an Invitation to make your customers feel like VIPs or use the Business Card format for a fun-size, versatile packaging insert card.
Find out more about alternative uses for business cards here.
It's a fact: everyone loves a freebie, and it doesn't have to be an insert card for your packaging to look awesome. Freebies can be as little or as big as you want and are guaranteed to bring a smile to your customers' faces. From fun Stickers (get more inspo here) to put on their laptop to a nice sample to introduce new products, there are so many ways to treat your customers with a nice packaging insert. 
You can also consider including a free full-size product – it's a clever way to repurpose a discontinued range. Or create your own branded merchandise with a beautiful Custom Water Bottle or Notebook to say a bigger thank you to your loyal community.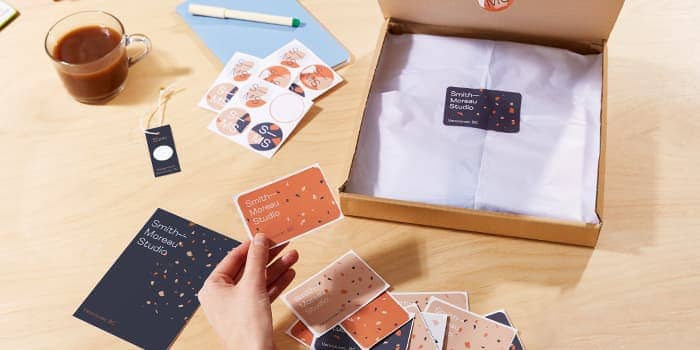 Those are a few of the best packaging inserts to build awareness and loyalty, but you can also use them to share care instructions, information about the product or the range, and so much more!
Ready to delight your customers with packaging inserts? Insert some joy into your packaging with MOO Postcards and Flyers.
Keep in touch
Get design inspiration, business tips and special offers straight to your inbox with our MOOsletter, out every two weeks.
Sign me up!