Some Ace ideas for your next event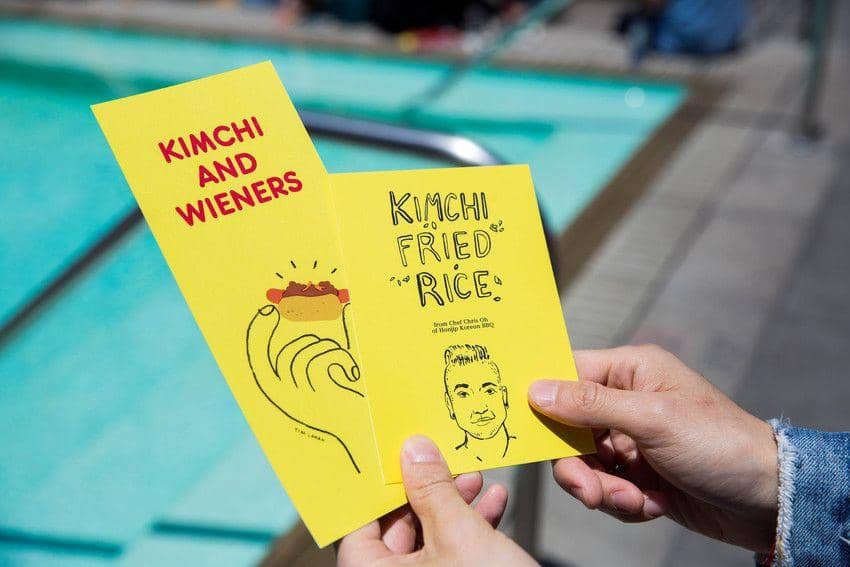 Last month saw us print up a storm and party with the folks at Ace Hotel in Downtown Los Angeles to celebrate the launch of The Wurst of Lucky Peach, the latest book by Lucky Peach editor Chris Ying.
The event, called Kimchi & Wieners, was hosted at the Ace Hotel's rooftop bar and guests were treated to a copy of the book, food by Culver City's popular Hanjip Korean BBQ and chef Chris Oh, drinks and exclusive DJ sets.
Not ones to miss a good party (especially when there's food), we made sure we brought some spice to the table and added our own unique flavor to the event by printing up some treats in the form of Postcards, Flyers and Minicards.
With events it's often the details that matter and our products went down a treat with the lucky guests, they also made great little souvenirs from the party – ones that will live on past the hangover!
The event is part of an ongoing partnership with Ace Hotel and expect more exciting news over the coming months.
In the meantime, if you are hosting an event, MOO can help you with everything you need to add that delight and keep you top-of-mind. Check out our Invitation designs.
Written by David Revagliatte
Keep in touch
Get design inspiration, business tips and special offers straight to your inbox with our MOOsletter, out every two weeks.
Sign me up!