Nailing the business pivot
For businesses small and large, the key to a successful pivot lies in a clear strategy.
Pivoting: It's not just something you do with your friends to get a couch up an impossibly narrow staircase. 
For businesses, knowing how and when to change course can be the make-or-break difference between survival and closure — a phenomenon we all grew too familiar with over the past year and a half. Now, teams across the world are examining their own business strategies and are all asking the same question: "What comes next?"
Read on to learn about nailing the art of the business pivot and hear from our Founder and CEO, Richard Moross, about envisioning a new future for MOO and setting that vision in motion. 
Knowing when it's time to say when
Before we get too deep into things, let's start with the basics: What does it actually mean to pivot your brand?
Unlike a lot of corporate jargon out there, this is one of those few terms that means exactly what it sounds like. A strategic pivot is a fundamental change in your business model, with the ultimate goal of not only surviving but thriving in the face of a disruptive event. There are several different types of company pivots — something we'll dig into shortly — but the first step is knowing when it's actually time to make a change.
Typically, a business pivot comes once you realize your current product or service is no longer fulfilling your customers' needs. Some signs it's time to pivot include:
Your industry has changed:

Whether it's a disruptive new technology, an innovative new competitor or a global crisis (like COVID-19), it's more than likely your existing

strategy

will need to be adapted for the new marketplace.



Returns are low:

You're putting more and more in… and seem to be getting even less out. If your

business model

isn't sustainable over the long term, a

pivot

will be critical to survival.

A single product is gaining traction:

If you have 12 service lines and only one is getting attention, it may be time to reevaluate your resource allocations and focus your team's efforts on your most valuable offering.
For MOO, the realization that it was time to pivot came at what Moross describes as a bit of a "movie moment" epiphany. "There were moments during the early stages of the pandemic when I wasn't sure whether the business would survive," he explains. For MOO, a business based on supporting personal interactions — whether that's handing someone a business card or inviting them to take a printed piece of material — lockdown created an entirely new marketplace dynamic practically overnight.
We had this opportunity to rethink everything
"I was walking alongside a river and thinking about what we are going to do that's different," said Richard. "We had this opportunity to rethink everything now that we had been dealt this nearly fatal blow [as a result of the pandemic]. To go through all of this and go back to the same old? It didn't make any sense. We don't expect our customers to simply pick up where they left off. Why should we?"
Recognizing that a change was needed, the next step for MOO became clear: finding the right pivot that aligned with everything the company stands for – great design, exquisite printing, high-quality materials and superior customer service – and has achieved over the past 15 years.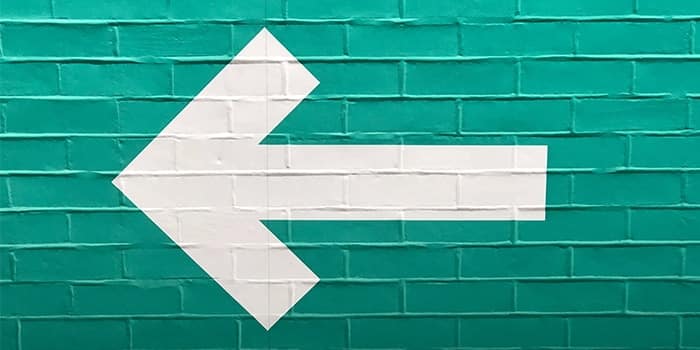 What the right business pivot can get done
Knowing it's time to change is only half the battle. From there, it's all about figuring out which type of pivot makes the most sense for your business model.
"For MOO, there was sort of a blank canvas of ways to define the new future of our business," said Moross. "It was clear that it was time to completely rethink the projected course of the company — and it was simply a matter of asking the right questions."
Pivoting can involve a change across literally any aspect of a business, however a few examples of some of the most common strategy adjustments include:
Marketing:

Right

product

, wrong message. A marketing

pivot

involves

creating a refreshed branding

strategy

to reposition an existing

product

, service or the face of your

business

itself.

Zoom-in:

Customers

find themselves using a single feature far more than any other. By specializing in this targeted niche, you can better align yourself with your target audience's interests and needs.

Zoom-out:

Now, for the opposite type of

pivot

. Maybe you've created a niche

product

that is seeing traction but consumers are asking for more. Once you identify common

customer

needs, you can start to build out on your existing offering to fill that gap.

Market dynamics

: Sometimes a pivot is thrust upon you. In MOO's case, the environment in which they operated changed practically overnight. Face-to-face, in-person meetings ceased in a matter of days. MOO had to consider not only the immediate ramifications, but also the long term impact on how businesses market themselves.
Just remember: Your pivot doesn't always have to be entirely new. Sometimes, the best ideas for change can stem from the lessons learned from a previously failed campaign or an older pivot strategy that didn't quite make it to market.
To figure out where their future would take them, MOO's team dug deep into our customers' needs and psyches: What were businesses going through? What would they need now that they were in lockdown? What would their world look like post-pandemic? Where were the gaps left by competitors? How could MOO change all of this? 
As these answers became clear, so did the pivot MOO needed to take.
Writing the new gameplan
For businesses small and large, the key to a successful pivot lies in a clear strategy.
As you set out to create your new business plan, we recommend considering some of these helpful pivot tips:
Identify business-oriented goals:

When you change the way your

company

operates, it's critical to define measurable goals that align with your new

business model

.



Understand every customer and their problems:

At the end of the day, your

pivot

should always be about finding a new or better way to support your target audience.

Customer

feedback can serve as one of your most powerful resources as you set out to better understand your buyers.



Speak your audience's language

:

Proper messaging

is

extremely

important when it comes to the success of your brand

pivot

. Even the best idea can go unnoticed if it doesn't stick with your audience.
It's important to remember that no one pivot is like another. For some teams, it may take just a month to flip the script on their business models. For others? The timeline could be far more daunting.
"I've described it before as being [unsure] whether you're in a 100-meter race or a marathon," said Moross when reflecting on the past 15 years of MOO. "And pacing yourself, managing your energy and the expectations of the team, your people, the board and your investors."
Why this? Why now? How will we do it?
As you create your strategy and develop your business pivot model, Moross shared some of the key questions that guided MOO's own steps during this process: "Why this? Why now? How will we do it?"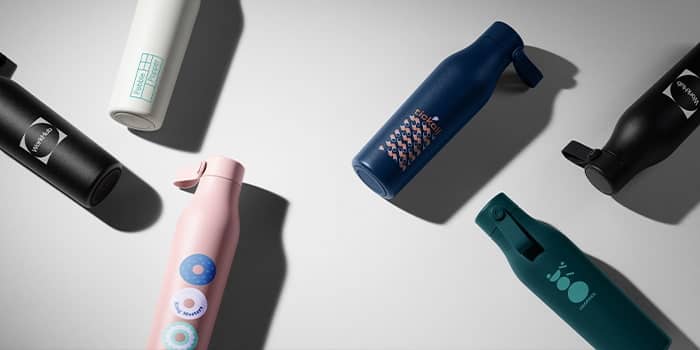 Pivoting the right way: MOO
For MOO, the decision as to when to pivot toward branded merchandise wasn't immediately obvious.
As he spent more time in nature and away from his desk and his colleagues, Moross was looking at the new world through a very different lens than he had the year prior. He found himself wondering, "How can we move forward after everything we've been through? When we get through all of this, how will companies want to engage with their customers and employees? How can we help them do that and add more meaningful interactions into the world?"
If I am putting my brand on a product, the last place I want it to wind up is in the trash
After having already considered adding Water Bottles to the MOO product line for quite some time, the timing couldn't have been more right. Not only was a business opportunity opening to MOO, but so was the ability to make a truly positive impact.
"You might think that the world doesn't need another water bottle. But when you look at the thousands of offerings out there, you find that the vast majority simply aren't that great. What you end up with is a product that doesn't look very nice, doesn't last and is made of tons of plastic, all of which causes these bottles to end up in the trash. If I am putting my brand on a product, the last place I want it to wind up is in the trash" said Moross.
Expanding the MOO product universe
Now, from designing the bottle itself to working on the branding graphics, MOO is redefining traditional on-the-go drinkware. For MOO customers, the new water bottles offer the opportunity to expand into branded merchandise with a product that exudes quality, design and utility. A product that reflects the value of the relationship between brand and customer or company and employee.
Going 3D is a completely new dimension for us
As product designers at heart, the team at MOO was looking for a new way to push themselves and try new things. "We do what I'd like to think of as two and a half dimension products. Length, width and a little bit of depth" joked Moross. "So, in a more literal sense, going 3D is a completely new dimension for us."
As for the future of MOO? While water bottles are only the team's first foray into branded merchandise, they're far from being their last.
"Being in a growth business like MOO is an ongoing learning experience," explained Moross. "Every day, there's something new to absorb. I think the most important things are to be curious, hungry to learn and open to taking chances. Sometimes, that means making mistakes, but that is how you adapt and grow."
Looking ahead to the post-
pivot
future
When major challenges arise, even the most experienced business owner can be left unsure of what the future holds. However, it's important to view a shift in the market not as a final curtain call, but instead as an opportunity to pivot and transform your strategy for the better. 
As Moross said, "Water Bottles serve as a perfect analogy for the transformation MOO is undergoing and sees in the marketplace. The company is continuing to redefine its role as a more responsible and sustainable organization — with the products to prove it." 
You can check out the results of MOO's business pivot — a beautiful, premium line of MOO Water Bottles — just in time for holiday gifting, returning to the office, rewarding employees or celebrating a successful pivot of your own. 

Keep in touch
Get design inspiration, business tips and special offers straight to your inbox with our MOOsletter, out every two weeks.
Sign me up!