Should you unplan your business?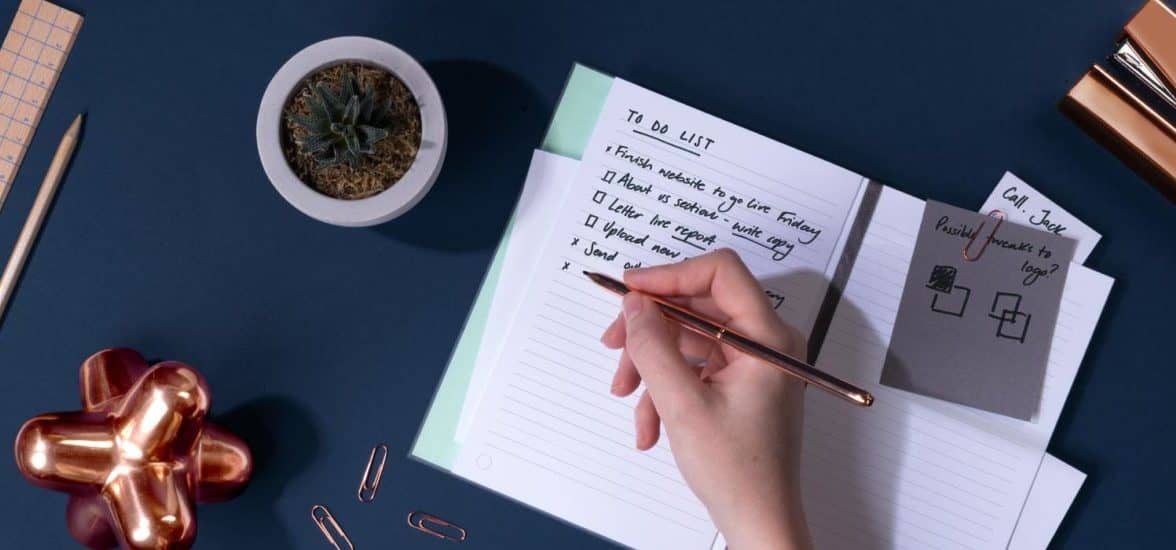 All businesses need a plan…or do they? We spoke to marketing entrepreneur Ian Sanders about the value of ripping up the rulebook.
First things first… you need to get your long-term business plan sorted before launching your idea. That's the typical approach, but according to Ian, it doesn't have to be that way. He recommends the 'unplanning' method as a way to take your business idea to market quickly and effectively.
What is unplanning?
"It's a mindset that encourages entrepreneurs to launch and test their ideas in the market, rather than getting stuck in over-analysis, planning and forecasting," says Ian. "It's about Business Doing vs. Business Planning."
Unplanning doesn't mean getting rid of goals and objectives, but recognizing that things change, and fast. As technology develops, opportunities and challenges pop up from many sources both online and offline. Which means that a linear plan might not be the best way to reach those targets.
"How can you plot on a business plan those random opportunities you spotted on Twitter or that new client you accidentally met in the coffee shop?" Ian explains. "And who can predict how things will look in five months, let alone five years?"
To embrace unplanning, you need to be prepared for continual change, always ready to rethink and reinvent what you do and how you do it.
5 ways to get in the unplanning state of mind:
1. Act fast
Speed to market can give you that competitive edge, so don't waste time poring over spreadsheets. Instead, make it happen, and focus on getting your business out there.
2. Test out your ideas in the real world
Prototype your idea: launch it, test it and tweak it 'live' in the marketplace. If you have a web-based business, it's possible to monitor it, get feedback and then adapt your offering in a short space of time – maybe even overnight.
3. Embrace random opportunities
Be flexible and open to change: when a new direction emerges, be prepared to take it and see where you end up.
4. Use technological (and other) tools
We live in a world of easy-to-access data, so use it to your advantage. Use ready-made media platforms to promote yourself, such as LinkedIn and Medium, and use social media to ask questions and pick up sentiments around your sector and business. Plus there's a whole world of free and paid-for analytics tools, such as Buzzsumo, Hootsuite and good old Google Analytics, to track the success of your business activities.
Offline connections are powerful too, especially when the majority of your competitors are focusing on digital. Use a tangible marketing tool like Postcards or Flyers to make an impression on new contacts. In the online retail market? Quirky touches like Stickers on your packaging can make you stand out from the crowd.
5. Trust your gut
"Trust your instinct and not a spreadsheet in making decisions; it might be the best tool you've got," says Ian.
For the "I have an idea" generation, unplanning can be liberating.
"In researching my e-book, I spoke to entrepreneurs and CEOs, and many confessed that 'planning is actually guessing.' They shared the belief that success is about trying out ideas in the market, not building theoretical models," Ian recalls.
"Your instinct has been developed and formed from real experience in business. Sometimes careful analysis is helpful, but often you're just trying to justify what your instinct is already telling you. Why not follow that straight from the get go?"
Is unplanning for you?
If you're struggling with how to progress your business idea or paralysed by spreadsheets, business plans and projections, maybe it's time to give unplanning a try. You can plot elaborate theoretical models all day long, or you can grab your Business Cards, take your business out into the real world, and see what opportunities are waiting.Ian Sanders is a business coach, marketing expert and author, with twenty years' experience in business. He's helped both big brands and small enterprises with the launch of new ventures and taking ideas to market. You can find more about Ian on his website.
Planning to try unplanning? Use your tools of the trade, like
Business Cards
, to cement new connections.
Keep in touch
Get design inspiration, business tips and special offers straight to your inbox with our MOOsletter, out every two weeks.
Sign me up!