Spotlight on: self-care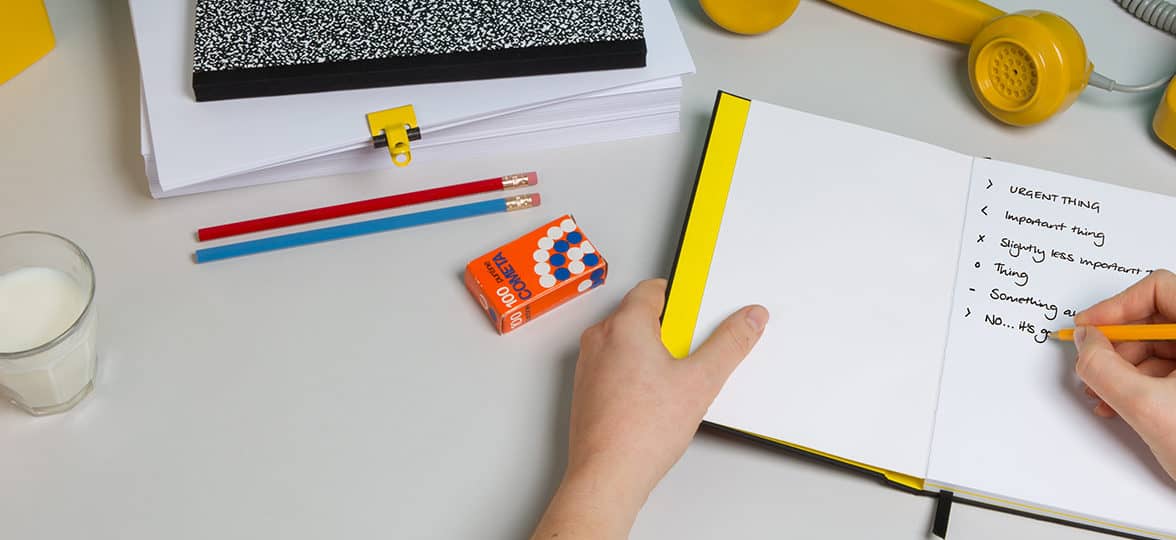 Working for yourself? Sure, it's super rewarding – but it can make it hard to make time for yourself. Follow our tips for a more productive, more relaxed, more successful you.
Review your goals
As a business owner, you're probably focused on doing more, so it's inevitable that you'll eventually reach the point where you have more tasks than you will time to do them. Instead, set bigger goals that help you keep focused on the major steps for your business to level up. Doing things differently will help you break the cycle and on to growing your business.
Print your business goals on Postcards.
Time is money
Over the course of a quarter, try and keep track of where you spend your time vs. where your sales land – at the end of the period you're tracking, can you see where you might have over-serviced and, even better, where a little more time earlier on might have landed you a sale sooner? There are a ton of different apps that can help you track your time easily from your smartphone, so give one a try and see what you learn.
Get organized
Staying organized can do wonders for your peace of mind when you're self-employed. Creating a workflow that works for you is a highly personal process, but these tools can help: Evernote is great for storing documents and your notes to self, as well as bookmarking inspiration for new projects. And the phone app comes with a scanner – no more losing notes, receipts, business cards, or invoices!
Print invoices using branded Letterhead.
Make time for yourself
One of the biggest mistakes entrepreneurs make is letting business take over their lives. Make sure to take the time to read new things and always be learning to generate new ideas. An underrated favorite is to try a series of podcasts and audiobooks. There are so many great ones to choose from, whether you're into surreal audio dramas or nonfiction narratives about design – and they can be "read" while you're cooking, walking the dog, cleaning the house, or in the car.
Brand your business on Business Cards.
Follow the guide for more tips on self-care for startups and small businesses.
Keep in touch
Get design inspiration, business tips and special offers straight to your inbox with our MOOsletter, out every two weeks.
Sign me up!