The real estate agents guide to building a strong marketing plan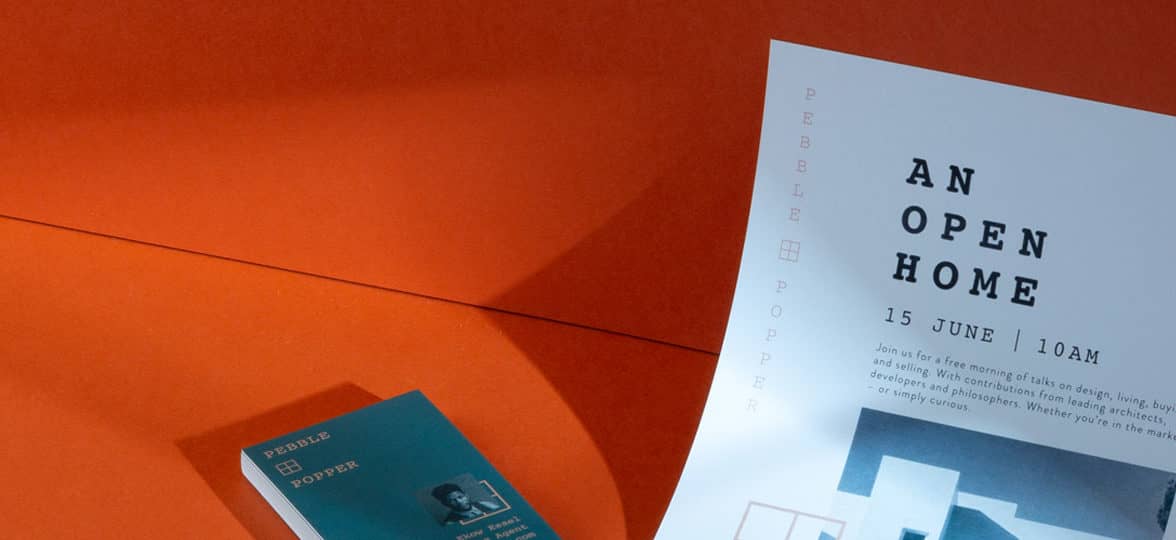 Whether you're a pro realtor or just starting out, marketing is key to your success. Here's how to perfect promoting your business and stay ahead of the competition.
Why marketing matters for real estate agents
It's all about standing out. The real estate industry is a crowded niche with lots of professionals vying for attention at all times. That's why it's absolutely essential to make yourself memorable to potential clients.
Successful real estate marketing can go a long way towards making your name a byword for quality. Whether it means you're the first name people think of when buying a house, or your firm is the go-to for selling a property or getting advice, strong marketing can make you visible at every point in a customer's journey.
What does good real estate marketing look like?
It has a journey
Marketing isn't something you set up and then leave to do its own thing. It's a continual process, and it should be integrated into every part of your real estate business, from creating a great first impression with your advertising to providing fantastic aftercare with proactive follow-up messages.
Fortunately, this comes as second nature to many real estate agents who naturally have an eye for business opportunities and a talent for making connections with people. Once you have your marketing messages confirmed in your mind, it'll quickly become automatic to pro-actively sell yourself and your services.
It's authentic and original
For marketing to truly resonate with your potential clients, it needs to come from a place of authenticity. Your individual qualities are what will make you stand out from the crowd. Think of your marketing approach as an extension of your personality, rather than a front you're putting on. Like your personality, it's original and unique – not like anyone else out there.
It's about quality, not quantity
A single, carefully-crafted message to a targeted audience? Or ten generic messages distributed scattergun-style? You could spend your resources sending mail-outs to every house in a town, or you could focus that same investment on a targeted Facebook campaign aimed only at people in the market for a new home. The targeted approach might reach fewer individuals, but the ones who see it will be the ones who matter.
You only have so many hours in the day and you're working with limited resources, so it's essential to make every bit of marketing count. It's better to do something small in the best possible way than to stretch yourself and under-deliver on something that's beyond your capacity.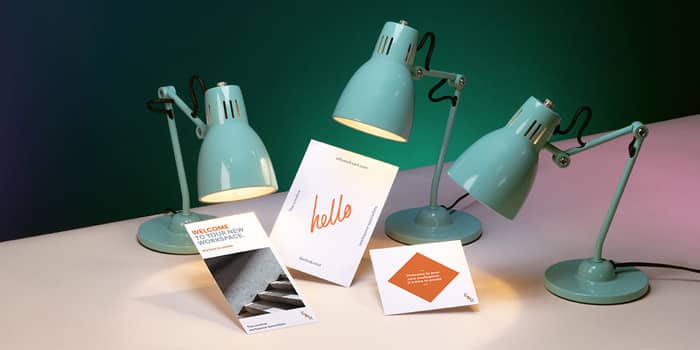 Strategies for success
So with that said, what are the best real estate marketing strategies and tactics? This will always depend to some extent on who you are and what kind of business you run. But there are some tried-and-tested approaches you can try.
Referrals and recommendations
Doing a great job is its own reward when you get that call from someone who heard how good you are from a friend or family member. You can use your marketing to amplify the power of word-of-mouth recommendations. Try offering a referral bonus or discount, or using testimonials from happy customers in your marketing materials and social media channels. Keep in touch with happy customers too – you never know when they might need your services again.
Brand building through expertise
If you've been in the business a while and know a lot about your profession, you can turn that wisdom into marketing power by doing some public speaking events. Becoming an expert speaker not only gives you the chance to promote your business, it also associates your name with authority and trustworthiness among real estate professionals.
Network and community focus
Get out there and get your name known in your community, and you'll soon find all kinds of positive connections springing up. Whether it's mutual recommendations from other businesses – such as cleaning firms or gardeners – or sponsorship of local events, make connections as much as you can. Even if there's no obvious business opportunity at first sight, one good connection has a way of leading to another. Check out our guide to making your real estate business stand out for lots more tips on network-building for real estate agents.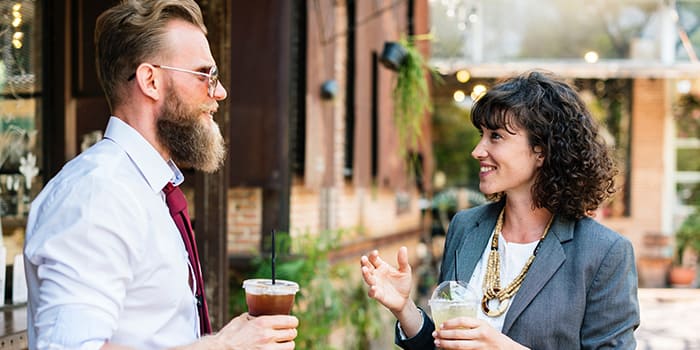 Where to find creative real estate marketing ideas
What makes you different from everyone else? Look at your business from the point of view of potential clients and prospective buyers. What's your unique selling point? It might be your personal style, your professional background, the kinds of properties you work with or your knowledge of the area.
When it comes to creative execution, there's a whole world of inspiration out there for putting together eye-catching Flyers, Postcards, website graphics and social media branding for your real estate business. Here are a few places to look for inspiration.
Pinterest
This social media site is the full package when it comes to visual inspiration. From lush room layouts to gorgeous fonts and color schemes, it's all there, neatly organized into categories. You can also use it to capture your ideas by creating custom boards with pins that have inspired you.
Instagram
Like Pinterest, Instagram is packed full of inspiring eye-candy, and it's also a good place to see what other real estate agents around the world are doing with their social media marketing budgets. Try following a few hashtags like #Curbappeal, #HomeSweetHome and #DreamHome.
Award-winners
Why not learn from the best? Marketing awards gather together the best campaigns around, making them a handy place to look for inspiration. Check out Awwwards for an ever-changing list of winners.
We put together a whole article about how to develop an eye-catching logo – the cornerstone of your successful marketing operation.
Real estate marketing ideas for social media
Maintaining a strong social media presence is a great way for real estate professionals to stay top of mind with customers. It also has the benefit of being measurable, trackable and easy to update anywhere – great for busy real estate agents.
Post on the channels your customers use
When it comes to social media platforms, the choice is much broader than it used to be. With 72% of adult internet users on Facebook, it's a must-have for most businesses, while Twitter is better for engaging with followers on a daily basis. Instagram, with its emphasis on the visual, is a great place for getting your listings noticed. And don't forget the networking value of social media. It can help you connect with your community, find business partners and mentors, and swap tips with fellow real estate marketers.  
Plan your posts ahead
Posting regular content is what will grow your social media presence, but it can be difficult to find time each day to post something inspiring or engaging on the spur of the moment. To help manage your schedule, we'd recommend having 1-2 months mapped out. If you don't have time for daily updates, there are loads of free scheduling tools you can use such as Buffer and Hootsuite.
If you're unsure what to post, think about mixing up listings and company news with helpful advice and local events. Include video content as much as you can, whether it's a YouTube influencer-style piece to camera, or a preview of your latest listing. Whatever your channel of choice for real estate marketing, it's important to post useful content as well as promotional messages. You're more likely to gain followers and build your brand if you offer something inspiring or of value.
Measure your social media success
If you're spending time and money on social media marketing, it's important to know what's working and what you need to improve. Choose some key metrics to measure on a regular basis so you can see which posts performed the best and if there's a trend in what kind of content is most successful.
Try keeping track of:
Likes

Replies or comments

Reposts, shares and retweets

Number of followers

Reach (the total number of people who can see your content, including when it's reposted or shared)
It's a good idea to track a few metrics at the same time so you can build out a more complete picture of what's going on. For example, you might have lots of 'Likes' on an Instagram post, but few comments, suggesting that your content suits the audience but you perhaps need to prompt your audience with a question to boost more conversational engagement.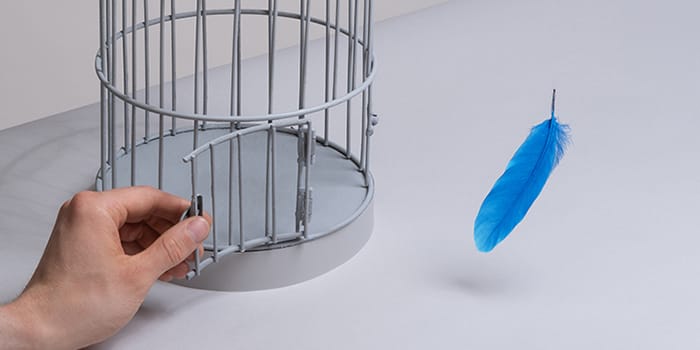 Market your listings effectively
As well as marketing your business, extend your newly-honed marketing skills to your listings, too. Promote them on your social channels and use video and photography to bring them to life. If you have a lot of properties on your hands, try a 'home of the week' approach, spotlighting a single property on social media and using the same post to link to a full property list on your website. This approach works for commercial real estate too.
When it comes to crafting your listings, here are some things to remember:
Image quality is king
If there's one thing real estate agents agree on, it's that good-quality photos are important, and that you should include as many as possible if you want people to come and view a property. Some recommend splashing out on a professional photographer. But if you're handy with a camera yourself, many modern smartphones can do the job in terms of resolution and true-to-life color.
Don't forget the little details
Little things matter, especially when someone expects to be living in a home for the next decade or more. Be as thorough as possible in your listings, stepping into a potential buyer's shoes to detail the features of a property. After all, you never know what might win a potential buyer's heart, whether it's a south-facing lawn or an original period fireplace.  
Make it memorable
Buyers will be viewing a lot of properties, and browsing even more listings. Help yours stand out by including a memorable item of decor in the photos – even if it's one you've brought from your own home for photography purposes. They're much more likely to remember the place with the big cactus or the vintage rocking chair.  
Map out the space
Every residential listing should include:
Size in square feet

Number of bedrooms and bathrooms

Floorplan, if you have it

Style – colonial, condo, villa etc

Outdoor space details

Power, heating and cooling system information

Stand-out features, such as high ceilings or sea views

Call to action – how they can arrange a viewing
Keep in touch
Get design inspiration, business tips and special offers straight to your inbox with our MOOsletter, out every two weeks.
Sign me up!